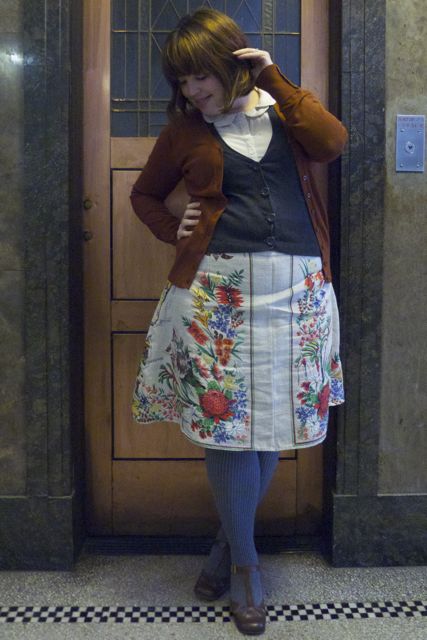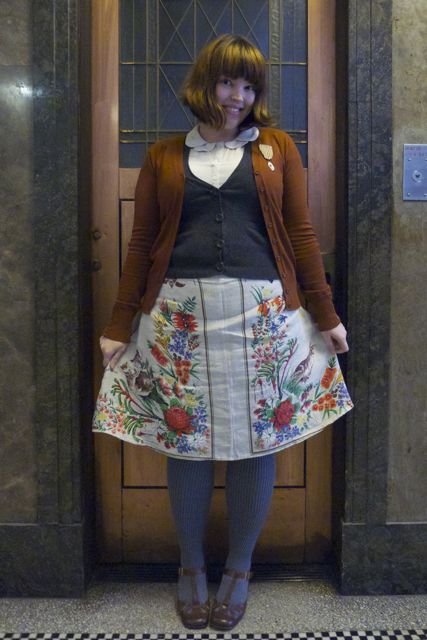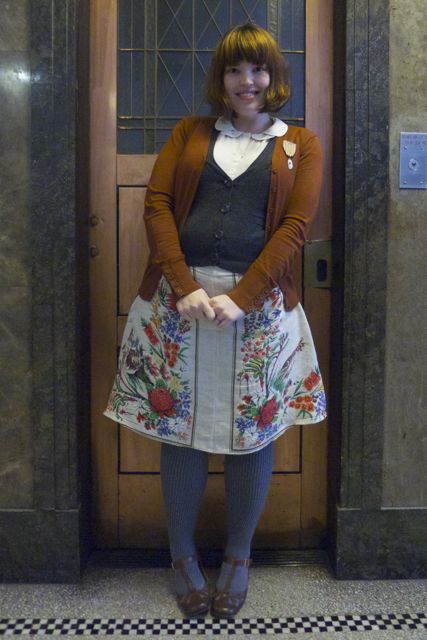 Blouse: Dorothy Perkins
Vest: Target
Cardigan: Glassons
Skirt: Pearl & Elspeth (via Georgie Love)
Tights: Sussan
Shoes: Chie Mihara
Yeeeeah… It's not May anymore. But I still owe you guys a couple of May(de) posts for those days I've missed, so we're running into June!
It would have been a terrible shame to have let May(de) pass me by without mentioning one of the most delightful Aussie crafters I've had the pleasure of working with.
Annie, of Pearl and Elspeth makes the most whimsical clothing out of reclaimed vintage tea towels and tablecloths, and I love the three "Australiana" items that I've had from her.
This skirt, with its native Australian floral motive is a huge favourite. As you could probably tell from my wedding bouquet, I have a big soft spot for our native flora. Eucalyptus blossoms, Kangaroo Paw, Banksia, Wattle…
I actually bought a small wattle print vintage tablecloth from a country market with the intention of asking Annie to remodel it into a skirt for me, but I'm a bit torn about what sort of skirt (and whether I can bear to deconstruct it!)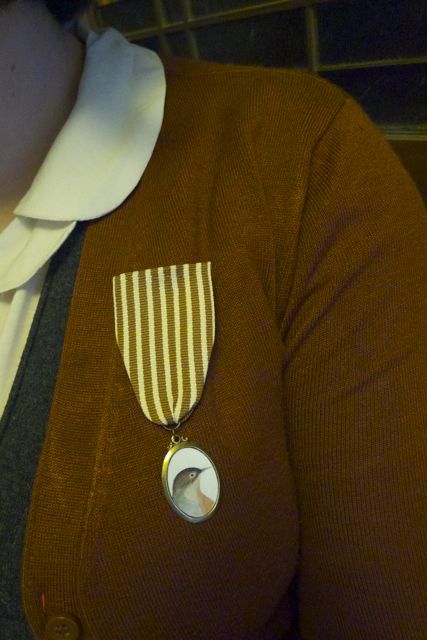 Brooch: Julianna Swaney