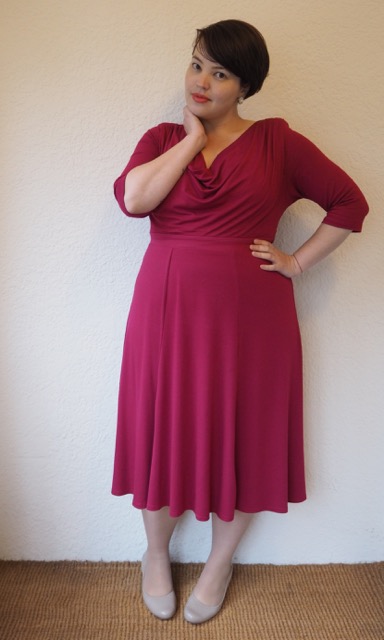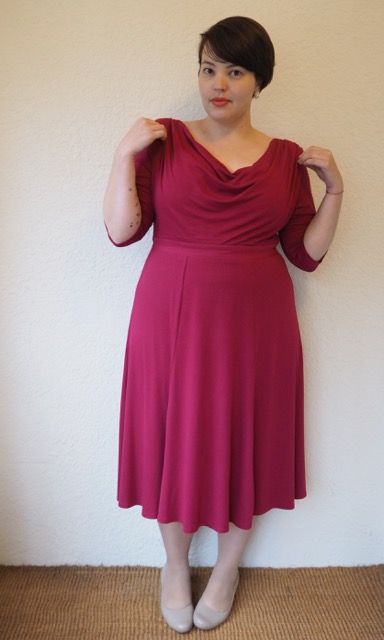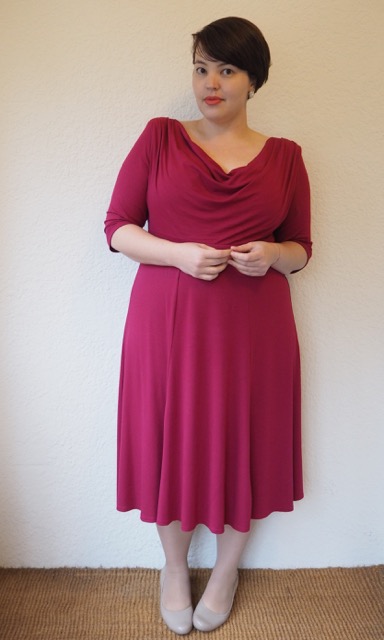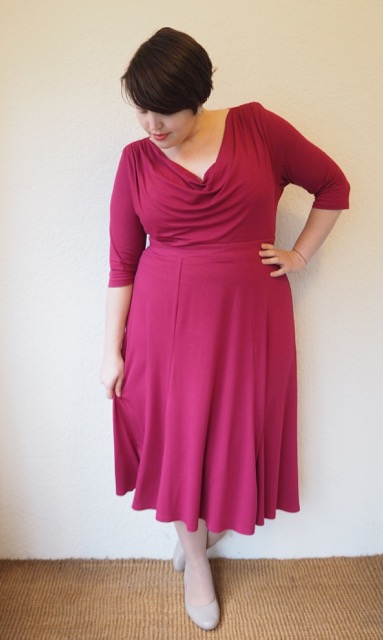 Dress: Scarlet & Jo via Evans
Shoes: Naturalizer
After nearly nine years, honestly, the hardest thing about writing a blog is coming up with fresh titles! I'm pretty proud that I haven't used "Holy Cowl" before, so let's all just give me a small round of applause for my terrible pun (seriously, I haven't been this pleased since "Back to the Fuschia", which – ironically – was another hot pink dress review!)
I spotted this dress over a month ago on the Evans website and fell immediately for the pleated shoulders and elegant draped neckline. It was originally available in navy, black, red and pink; and despite being a steal at twenty pounds (and still gainfully employed!) I couldn't quite rationalise buying more than the one, so I put the options out to the Frocks and Frou Frou community on Facebook and you guys said to go the pink.
Well done you! It's such a great colour, and a great style too. It's made of quite a heavy matte jersey that doesn't cling to lumps and bumps, and the waist has ties at the back so you can make the absolute most of a curvy figure.
The bodice front is self-faced – meaning that it has a double thickness of fabric. This is great for cowl-neck pieces (and is the same with my Myrtle dresses) as you don't ever risk the cowl going inside out or showing a seam. It falls from pleated shoulders that have dainty little shoulder pads to give the dress a bit of structure.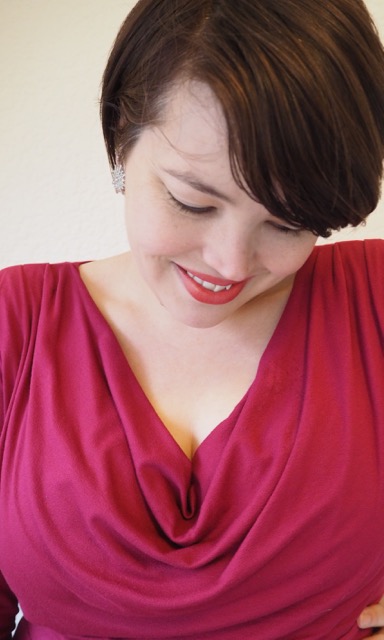 I'm quite narrow-of-shoulder to go with my prosperous-of-bust, and I think the dress might better suit someone more proportional, but I do think it's wonderfully elegant with its three-quarter length sleeves and midi-length hemline.
Meanwhile, following my review I got an email from Belinda Esler of Foxers offering Frocks and Frou Frou readers a great 30% discount on everything using the code Frocks30, so if you were in the market for some cute new knickers now could be the time to go shopping!