I think I mentioned earlier last week how much I'm loving the current trend for ear jackets – stud earrings with feature backs that hang below or follow the curve of the earlobe.
I only have two pairs myself (they're proving hard to find in local shops!) but here's a lust-list of what I'd love to add to my collection!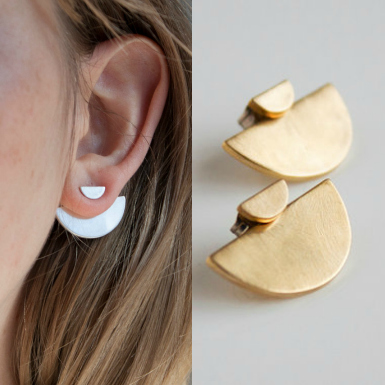 These gorgeous modern numbers are available in sterling silver, oxidised silver or brass.
***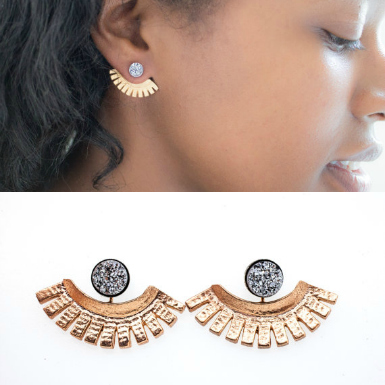 A Druzy stud over a hammered fan jacket make these incredible statement earrings
***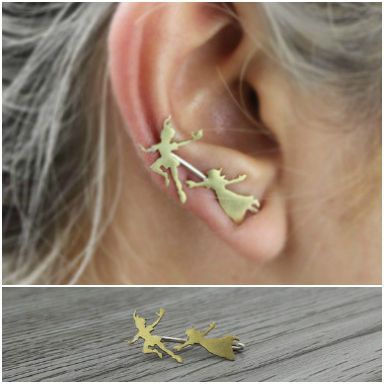 OK, so officially this is an "ear crawler" not an ear jacket, but OMG amirite?
***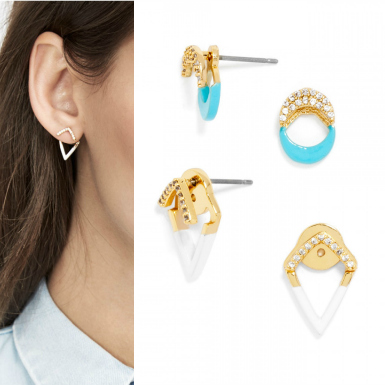 You can chop and change the front and backs with these "Planetary" earrings, giving you a variety of different ways to wear them.
***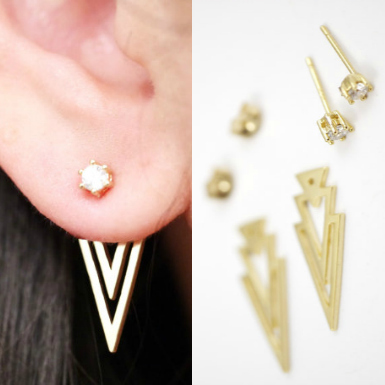 These geometric ear jackets have a bit of a deco feel to them.
***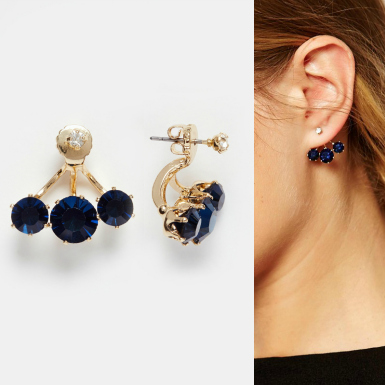 Love the way the blue gems glow in these jacket earrings.
***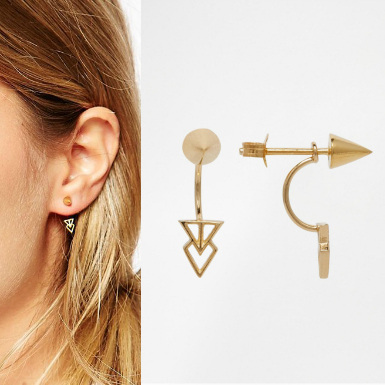 These gold plated spike earrings are a little bit edgy.
***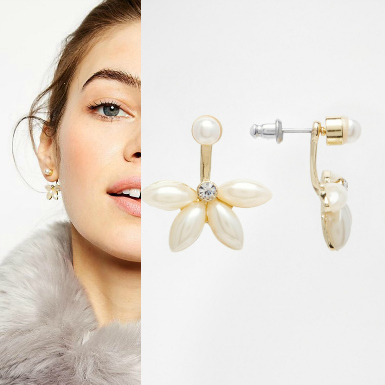 And these faux-pearl blossoms are a classic take on a modern trend
***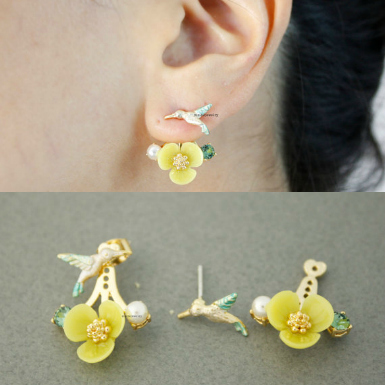 I have SUCH a soft spot for these enamel hummingbird earrings, and not just because of the yellow blossoms!
***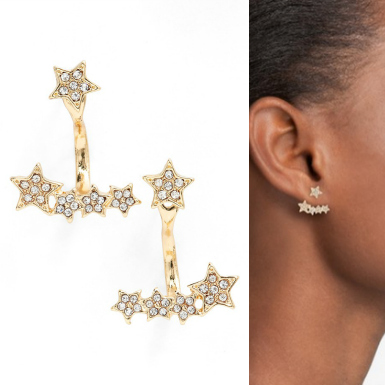 Or, you know, STARS
***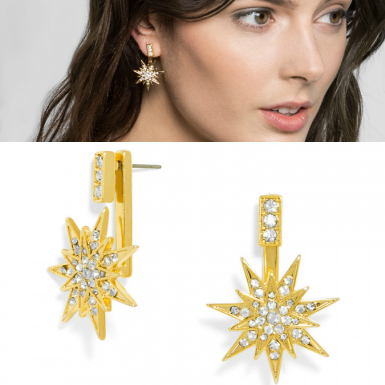 MORE STARS
***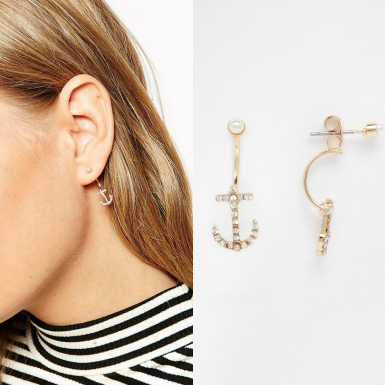 These nautical numbers would be the perfect accompaniment for Breton tops and cigarette pants
***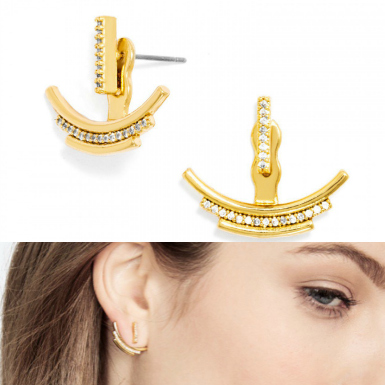 Dainty little minimalist jackets that will give a line of sparkle.
***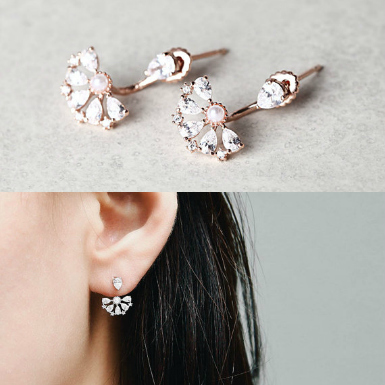 Or maybe a leeeeetle more sparkle…
***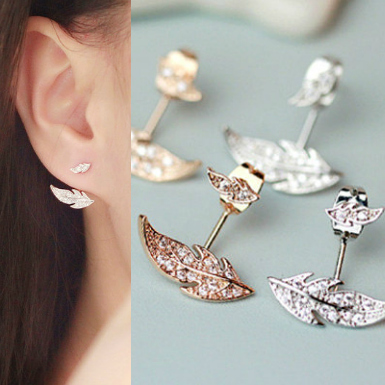 I like the way the larger feather just seems to float there under your earlobe.
***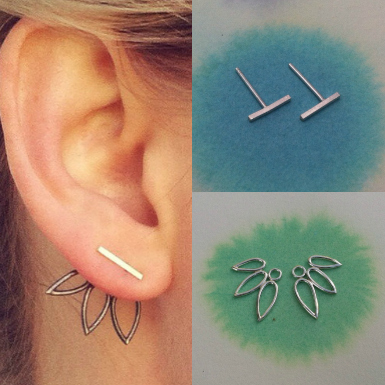 The mixed metals in these elegant ear jackets make them versatile and modern
***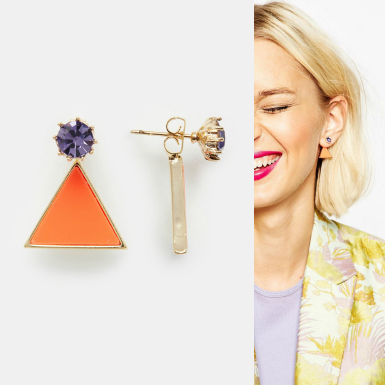 The bright colours in this pair are really fun, and you could easily sub out the purple studs for earrings of different colours.
***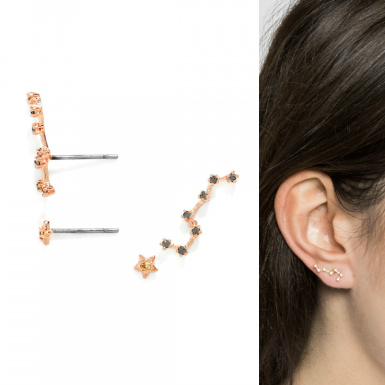 Another crawler, but I couldn't resist: the stargazer in me WANTS these!
***