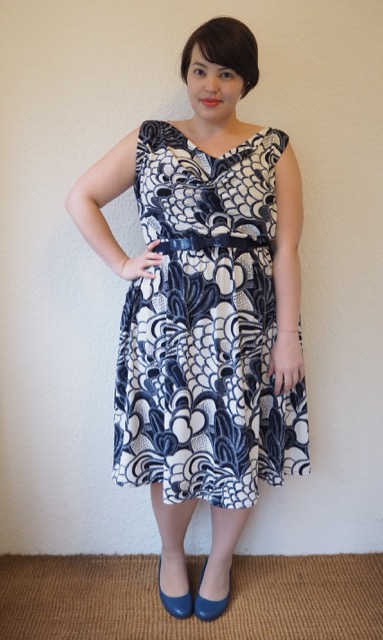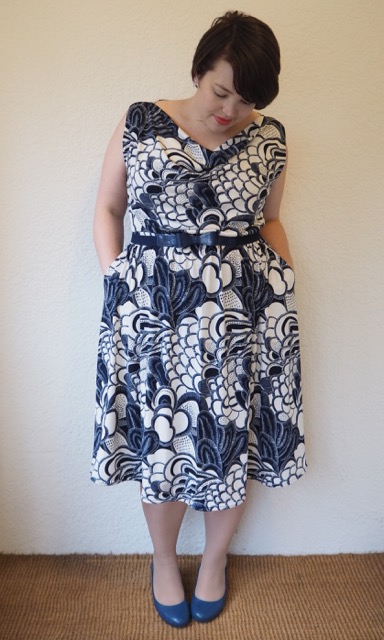 Dress: DIY from Colette Pattern "Myrtle" dress pattern
Belt: Closet Confessions Boutique
Shoes: Comfortview
I've done. So. Much. Sewing over the last few weeks since I've been off work. I finally finished all the mending and alteration projects that had been sitting in my to-do cupboard, and eventually decided to break my self-imposed Spotlight ban, and see what was on offer.
This lovely printed knit was an ideal fabric for (yet another) Myrtle dress. It has a lovely drape, and the elaborate feathered print is big and bold. This is the fourth Myrtle that I've sewn, and while the pattern's looking a little the worse for wear (when will I actually learn to USE the pattern-saving interfacing trick?) the process for sewing the dress is becoming fairly streamlined, and I turned this one over in a matter of hours. Not having to insert a zipper helped.
 I thought maybe I'd have to wait until it was warmer until I could actually WEAR the thing, but despite the cowl-neck it works fine with a cropped cardigan worn unbuttoned on top.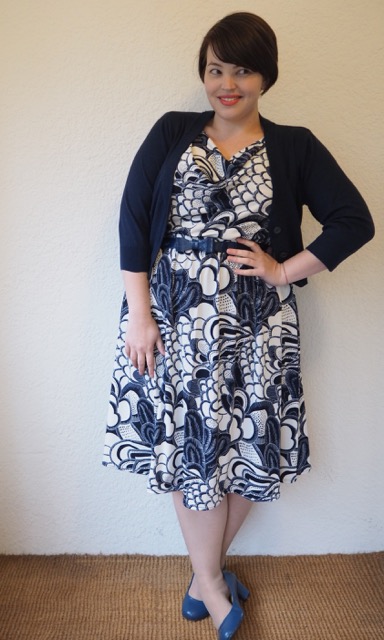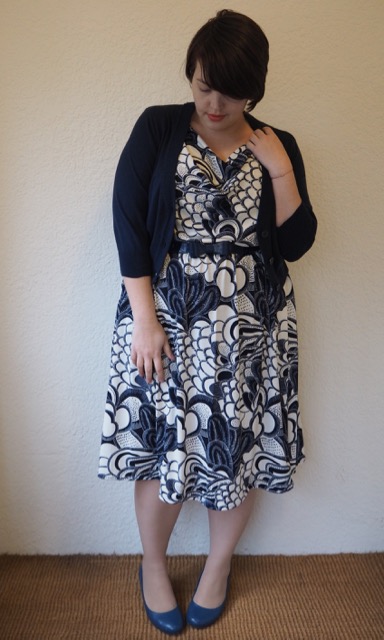 Dream of the Crop Cardigan: Modcloth
The elasticised waistband on the Myrtle Dress is blissfully comfortable to wear, but it does make the dress look quite casual, so I added my new patent leather bow belt for a bit of a more polished feel.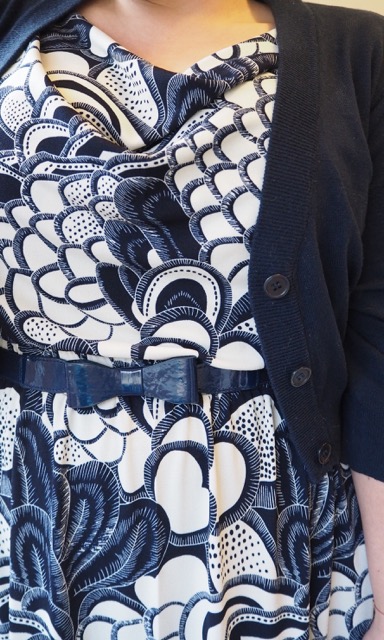 Belt: Closet Confessions Boutique
And ear jackets, of course…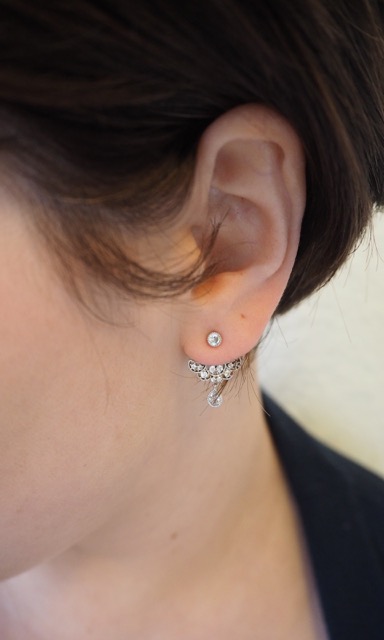 These came from a cheapy no-name jewellery stall in Melbourne, but there's plenty of similar ones to be found online – I like these, from Etsy.