Belt: Lane Bryant
Shoes: Chie Mihara
After my success with my first Lindy Bop dress I thought I'd take advantage of their big end-of-season sale and try a few of their other styles on for size.
This one is the Matilda dress – a fifties-style shirt dress with Lindy Bop's traditional full skirt, and a self-covered belt (that I swapped out for one of brown leather to cut back on the school-uniform vibe).
I sized up, because unlike my first dress (the Adele) Matilda doesn't have any stretch to the fabric, and I was a bit concerned about how the button-up front would manage with the Rack of Doom.
I ended up sewing the front buttons up anyway so I probably could have stuck with the smaller size, as the larger swims a little on my narrow shoulders. The waist fits comfortably though, and I'm very thankful for the deep side pockets.
The big collar isn't as flattering as the collar on my home-made Hawthorn dress, but for someone with a smaller bust it would provide a fantastic balance with the full skirt.
The dress is 100% cotton, and wonderfully breezy (39 degrees today in Melbourne. Sweltertown.) and while it's not perfect, it was a steal at just 17 pounds.
In other news: If you're in Melbourne this weekend, you might like to drop by the A Plus Market in their exciting new location at the Queen Victoria Markets. On Sunday Ashley Rose and I will be having our very own blogger bonanza stall, where you'll be able to pick up some great pieces (and lots of favourites from the blog!)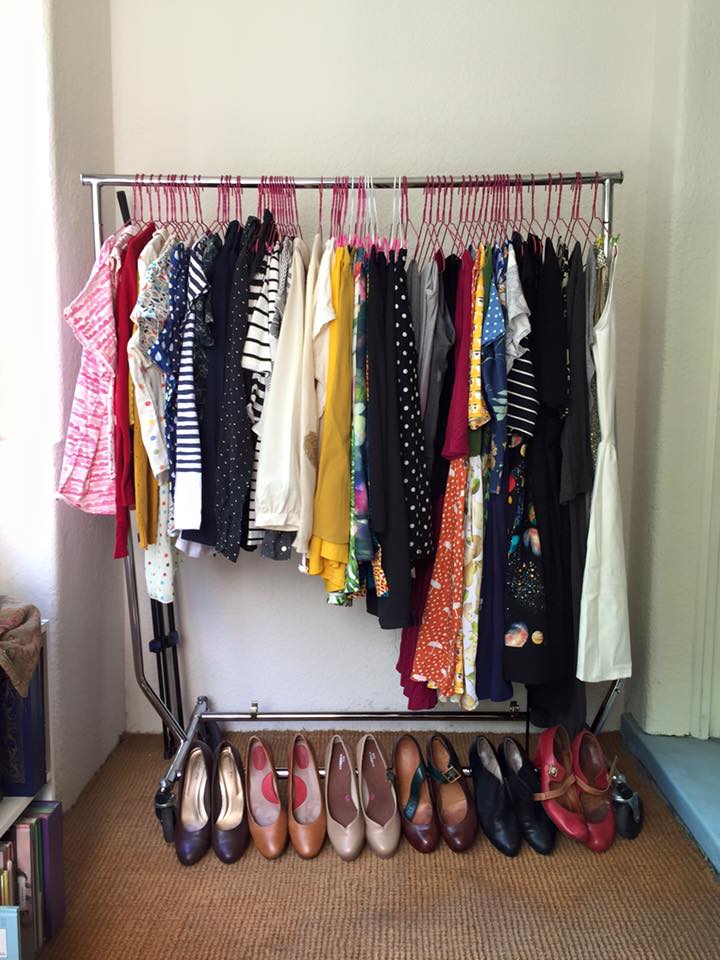 Hope to see you there!