Blouse: Dorothy Perkins
Top: Uniqlo
Skirt: Ivanka Trump
Tights: Sonsee
Shoes: Chie Mihara
In recent years we've been seeing a lot of the big international fashion companies finally opening shopfronts here in Australia. TopShop, Zara, Gap, and most recently H&M are some of the big names giving our homegrown stores a run for their money.
I've seen the opening week queues out the fronts of doors, security guards and roped-off waiting areas and I have to admit that I don't really "get" it. Especially as most of these stores have a big online presence, so I'm don't really see the point of queuing for two hours to see a product that I can dial up on my mobile phone whenever I want to. H&M's been open for a few weeks now here in Melbourne, and I still haven't been (though to be honest I found their range underwhelming when I visited in New York. It might have been a different story if it was Old Navy or Anthropologie).
One store that I was excited to hear would be coming Down Under was Uniqlo.
Launched in Tokyo in 1984, and now with over 1300 stores globally, Uniqlo is kind of like the Ikea of the fashion world. Their clothing is predominately staples: Sweaters, jeans, cardigans. Socks and jocks. Collared shirts, and slacks. They use clean lines and classic styles, and what they lack in varying ranges, they make up for in colour choice.
They have a typically Japanese obsession with quality and control. So they design everything in-house, and also maintain a department that researches and develops new materials and technologies.
They source raw materials directly from chosen manufacturers, then spin, dye and weave their own fabrics in-house. This gives them ultimate control over everything like quality, weight and hue, but also allows them to keep prices low.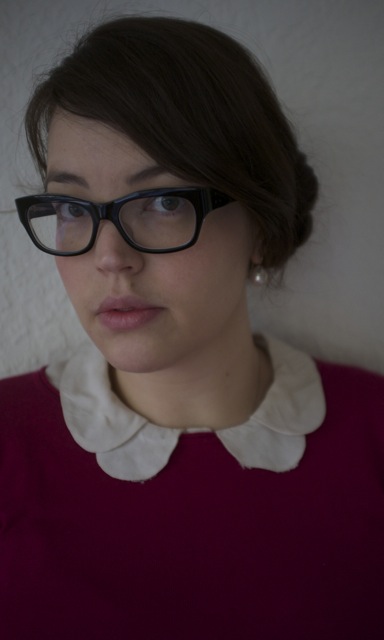 I love the deep berry colour of this cashmere blend sweater, and it was cheap enough to be an impulse buy when I headed into Melbourne's new Emporium shopping centre to check out Uniqlo's first Antipodean store.
It's thin, but warm, and has satisfyingly long arms (yay!). I bought the medium, and there are two sizes above that, so if you're on the smaller side of plus then don't underestimate Uniqlo – especially their knitwear.
It was a regular shopping location for me each time I visited New York last year, and I can tell that the Australian branch will be an essential go-to destination when my pay check is burning a hole in my pocket too.
A good news for Sydney-siders: you've got a Uniqlo heading your way, too. A pop-up store just opened in Pitt St Mall, and nearly 1,500 metres of real-estate has been put aside in the new Mid-City Mall for a store scheduled to open in the spring.