While temperatures descend into autumn here in Australia (we'll just disregard the fact it was 30 degrees two days ago) our friends in the UK and the USA are starting to see the first signs of a long-awaited spring.
My favourite online stores are full of bright colours and floral prints in anticipation of the warmer months, but I'm particularly enamoured of this Dakota Dress from Igigi.
The impressionistic rose print reminds me of gorgeous overblown peony roses, and while it's obviously part of Igigi's new spring line I think the dusky hues suit Autumn just as well. Once the weather gets cooler I'll be adding my rusetty brown cardigan, and knee length boots.
The dress is fully lined which gives a lovely smooth line, and both dress and lining are made of a stretchy fabric that ensures it's comfortable, ultra-wearable, and bullet proof as far as crushing and creases go. This is the kind of dress you can shove into your carry-on suitcase, and it'll come out looking like it's fresh off the hanger.
The dress is a mock wrap with a ruched waistband and a panel at the front that falls in a waterfall drape from your hip.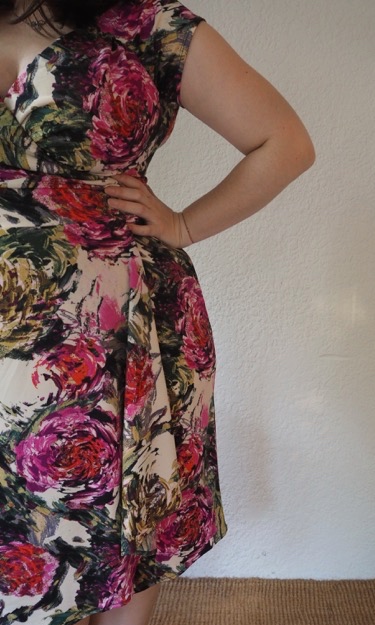 It gives a bit more movement and dimension to what would otherwise be a flat pencil skirt, and coupled with the double layer of lining helps to disguise a rounded tummy (if that's a thing you want to do!)
It's got a similar bodice to Igigi's lovely Adelle dress, which I loved for the cunning elasticised crossover bodice that allows you to generate some spectacular cleavage, without flashing your bra up and down the neighbourhood.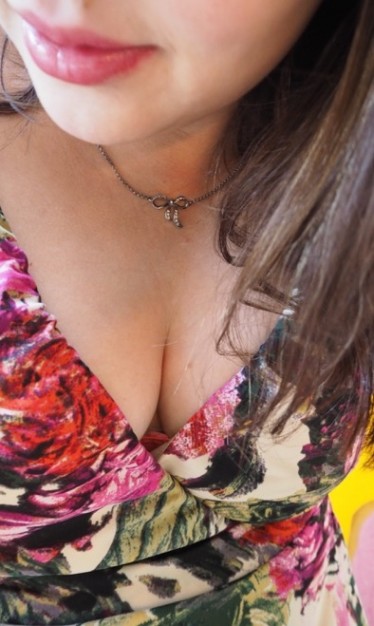 You might recognise my little bow necklace as the Charis necklace that I mentioned I was lusting after when I was first introduced to The Jewel Collective.
The bright white sapphires sparkle against the lightly oxidised sterling silver of the bow and chain, giving the piece a lovely old-world vintagey feel that you don't often find in contemporary jewellery. It's named for the Greek goddess Charis, who was one of the three Charites, and stood for kindness and grace, which I think are two virtues to aspire to.
The lovely lady behind The Jewel Collective, Sian, was kind enough to give me a sneak peek into her upcoming new line when she visited Melbourne a few weeks ago, and there's some beautiful pieces on their way.
In the meanwhile this classic-yet-modern little bow is the perfect complement to a classic-yet-modern dress, don't you agree?