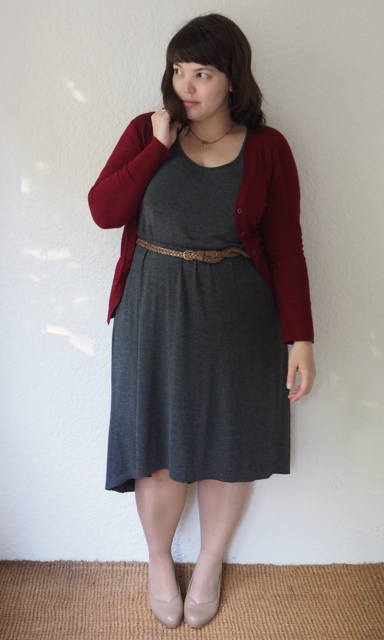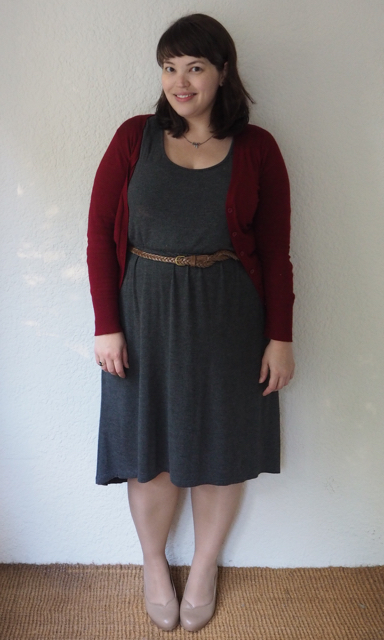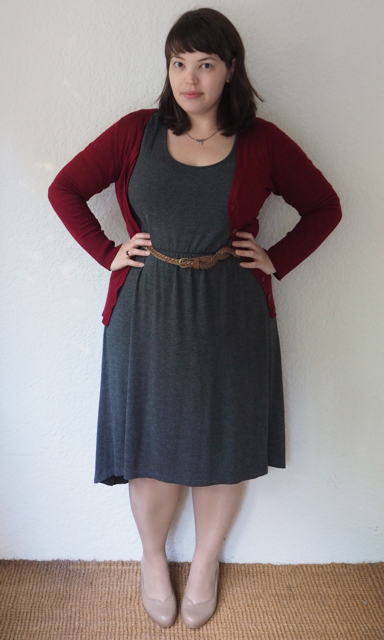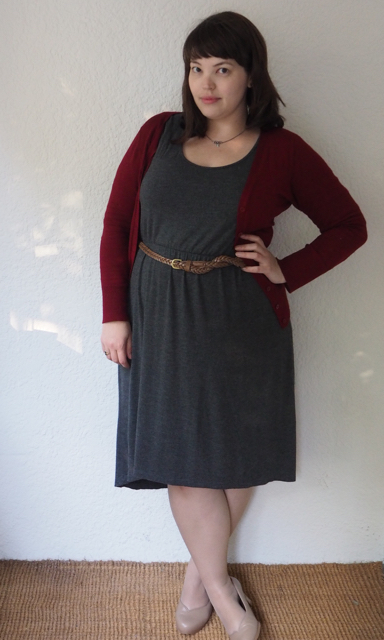 Greatest Love of All Dress – Harlow – (originally reviewed here)
Cardigan: Paper Scissors
So here's the thing about being happy:
This time last year I was in a fairly rocky place. I'd had a pretty miserable year-and-a-bit, and when I get sad I stop eating.
Today I'm proud to say I'm happy. So happy. My job's going well, I love my home, my sister's well, and I'm seeing someone who's just totally wonderful.
Plus food tastes good again, so hurrah!
The only down-side that I can see is that the waistbands on my winter wardrobe are getting a bit, um, snug.
This gorgeous jersey dress from Melbourne-based brand Harlow is always a winner though. The soft fabric, blouson top and elasticised waist are endlessly comfortable. Harlow only does limited runs of their items, and this "Greatest Love of All" dress is a season or two old, so make sure you snap it up before it's gone for good. At the moment it's half price too, so win-win.
 I subbed out the black leather belt that it comes with for a woven brown belt, then added a cardigan in an absolutely delicious berry red.
After one too many recent tumbles my nude pumps were scuffed up beyond repair, so I took advantage of the free international shipping offer at Shoebuy and replaced them with these wide-fit Hayden shoes from Ros Hommerson. They're lovely and squishy, and the fabric lining means they're fine for wearing sans-stockings. I liked the loved-heart shaped vamp on the shoes, but I have to admit I'm a little unnerved by how…. nude the nude is. It matches the hue of my legs almost perfectly which gives a slightly disconcerting doll-foot effect!