Dress: Kay Em Kay
Belt: DIY
Shoes: Mollini
Happy New Year, everyone! I hope you've all enjoyed the end of 2012, and are looking forward to a fun 2013.
2012 was a challenging year for me, full of ups and downs. I got married, I got promoted, my best friend had a gorgeous baby and I got to visit Japan for the first time. But there's also been my sister's diagnosis, which rocked the family to the core.
2013 is already shaping up to be a big year, but The Sophisticate and I spent at least the first day of it relaxing at home after a week of hectic travel hither and thither to see family both here in Victoria and up in the ACT.
I managed to get outrageously sunburnt in Canberra (life lesson: don't drive your Dad's convertible on a cloudless day unless you're wearing sunscreen. No, not even for ten minutes) so I'll be wearing high necks until the fetching seatbelt tan-line has faded from my cleavage. Shame, because I have a lovely new Sohomode dress I'm dying to show off!
This dress is a favourite on hot summer days, because of the open feature back. (Fortunately this wasn't the dress I was wearing when I got sunburnt, or it might have resulted in a very peculiar tan)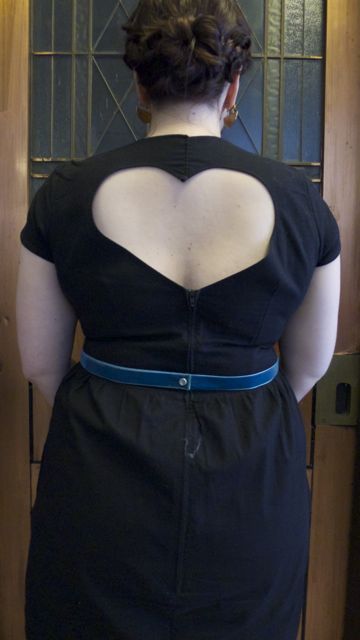 I always like to wear this dress belted, so today teamed it with my DIY'd bow belt, which always teams up so nicely with teal ballet flats.
My hair's inching towards being long enough to put up again, so I celebrated by wearing the great vintage earrings I picked up on Etsy.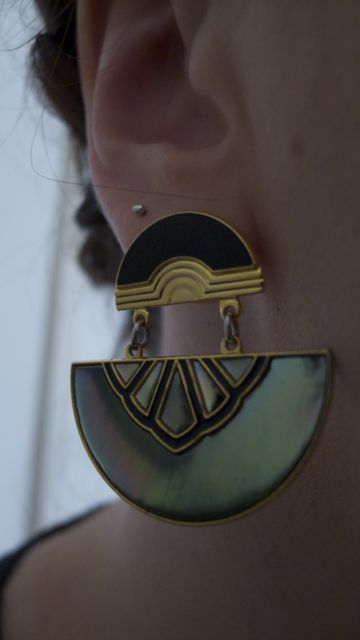 Earrings: Gathersalot
Powered by Linky Tools
Click here to enter your link and view this Linky Tools list…