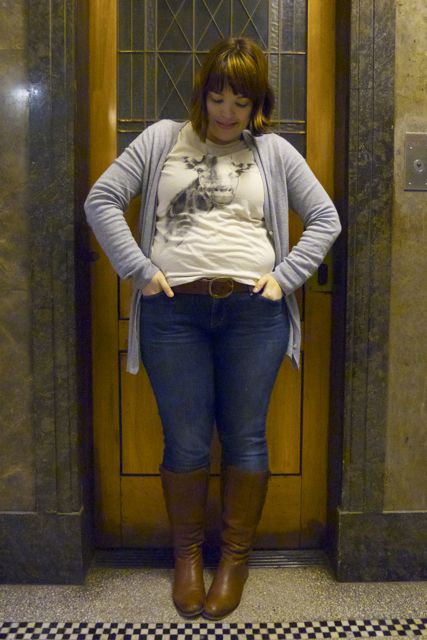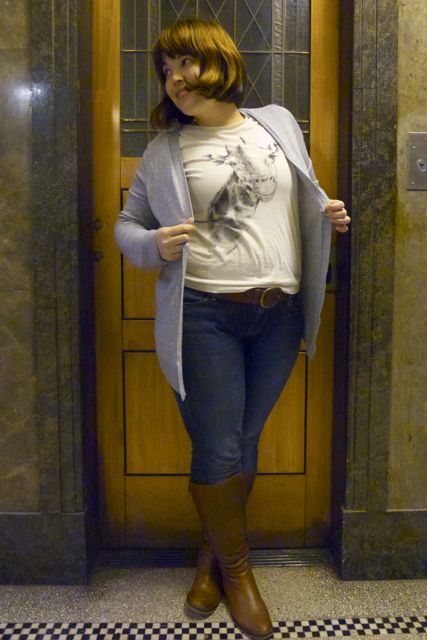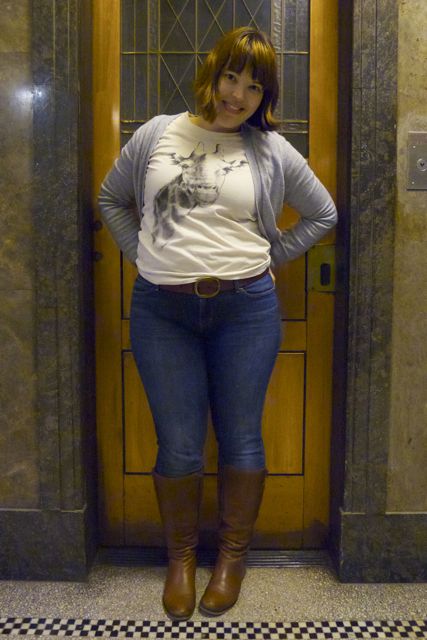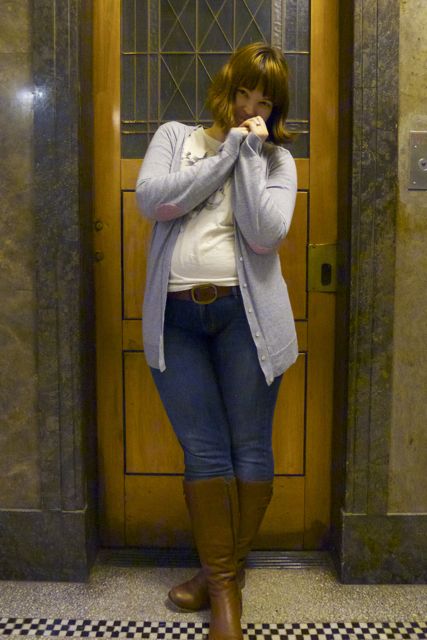 Cardigan: Gap (remixed)
T-Shirt: Dorothy Perkins
Jeans: Levi Curve
Boots: Duo Boots
Hurrah! My first May(de) Remix project!
The moment I saw this project on Honestly WTF I knew I'd have to have a go at it. Hearts? Cardigans? Cardigans WITH hearts? Count me in!
Of course, I actually didn't have ANY of the essential items I needed for the project (apart from the cardigan, of course. Got plenty of those), so I googled up "felting supplies" and found Fibre Fusion. From there I bought my wool roving and felting needles, though I should tell you that Lincraft is selling both, AND needle felting mats if you're not comfortable with online shopping.
These are the supplies you'll need: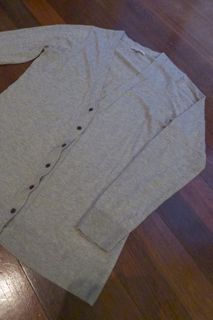 A boring cardigan. Or some other wool item you want to apply your needle felting skillz to. I also replaced the buttons on this one, because my bridesmaid Bella told me the existing brown ones were ugly, and I tend to agree.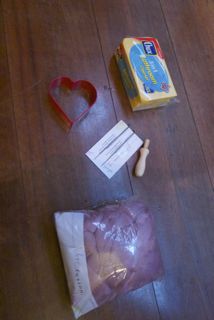 You'll also need wool roving (it's kind of like fairyfloss, but less yummy), felting needles (which are ultra-pointy and kind of rough on the shaft), some kind of shape for your applique. I chose a love heart cookie cutter to the complete non-surprise of The Sophisticate who, when I said "Guess what I'm doing", replied "Sewing hearts to something?". You can pretty much use anything for your needle felting mat; polystyrene, a scrubbing brush, a kitchen sponge. As long as it provides a flat surface for the project to sit on, but the needle can pass through it.
To be truthful, the project instructions on Honesty WTF are infinitely better explained and photographed than my own bodgy post, so I'd thoroughly recommend you check that out if you want to try this project. But anyhow: This is what I did.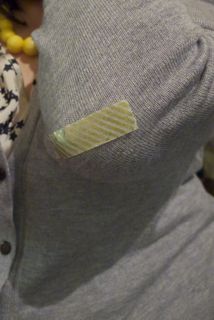 First step, you have to figure out where you want your applique. I liked the elbow patches, so I put the cardigan on, then whacked a bit of sticky tape over the pointy bits of my elbows.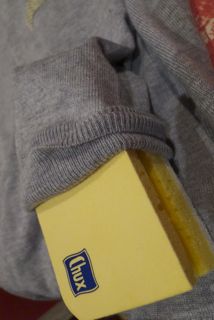 Now you know where inside the sleeve to position the bathroom spon… *ahem*, needle felting mat. Make sure there's only one layer of fabric between the mat and the applique, or you'll end up needle-felting both sides of your item together.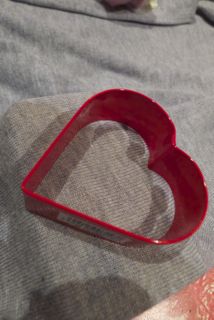 Put your "mould" into position…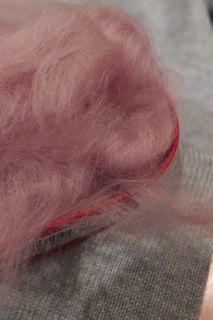 …fill with wool roving…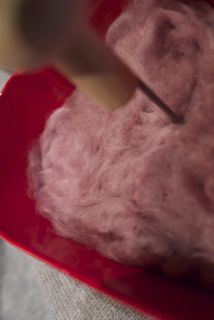 …and start stabbing. This part's quite therapeutic, actually.
Honestly WTF suggests that you start on the outside and move in. I just kind of had at it, but I had lots of tidying up to do around the edges after I'd taken the cookie cutter away. I think I also used way way too much wool roving, so I might try it again at a later date with a little bit more care.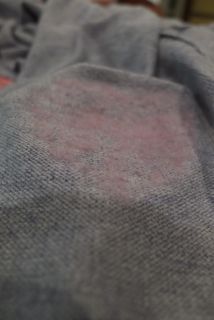 Eventually you'll end up with a pretty flat surface in the shape that you wanted. Peeeeeeel the felting mat away carefully and you'll see that the wool will have come through the layer of fabric, attaching itself securely to the top. No sewing required!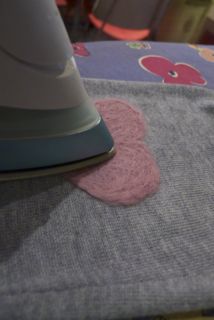 Give it a squirt with some water, then iron right side out to flatten and set the felt.
And voila!