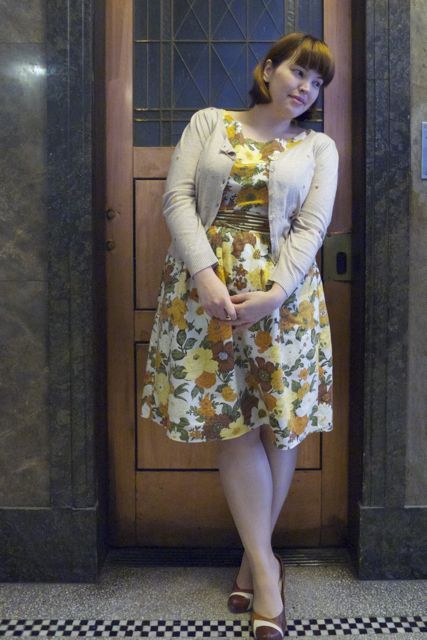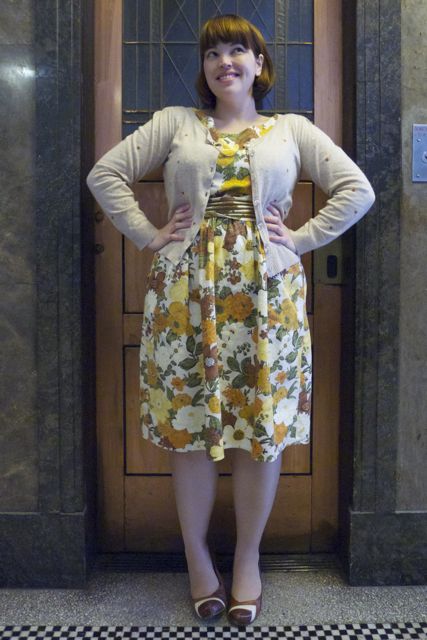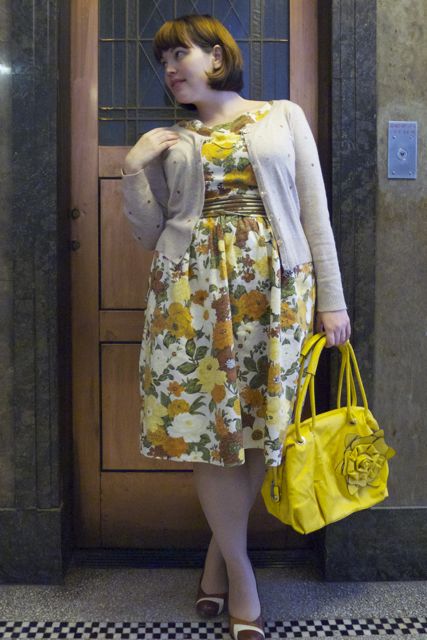 Dress: Sohomode
Cardigan: Friends of Couture
Shoes: Chie Mihara
Bag: Gifted by my Mum
Happy birthday to me! It's completely snuck up on me this year – between Exciting-News-I-can't-Share-Yet (not baby or blog-related), The Sophisticate's birthday, then Mother's Day and my Mum's visit to Melbourne last week – the 18th of May seems to have come around much faster than I've been able to prepare for.
As usual I had Grand Plans about having a birthday party and getting my friends together for dinner, but also as usual time's got away from me, and all I've been able to organise is what I wore.
I chose my original Sohomode tea dress, which is still an absolute favourite. It's a slightly heavier fabric, and lends itself to cooler weather more than the green version that I wore on the first day of May(de).
I teamed it with a cardigan that I impulse bought yesterday in the Friends of Couture "Purchase Two, Get One Free" sale. (Note to self, don't take your purse to check the mailbox… it might lead to a cardigan-bender)
I don't know if you can tell, but the cardigan is embroidered with wee little sparkly love hearts in silver and bronze.
I'm also wearing my daisy sweater guard from Jackie D's Retro Boutique, and a handbag that my Mum gifted me as a birthday present!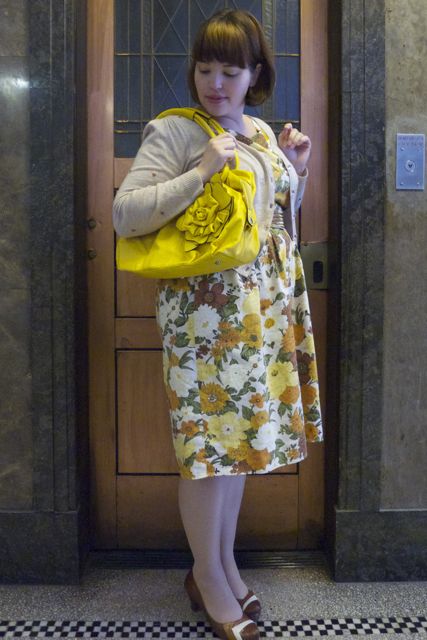 It's such a fun colour and a great shape. Big enough for someone who likes to carry everything but the kitchen sink (me) in a bright, cheerful yellow. I can see it becoming a staple in summer, but it's nice to have it in winter too, injecting a sunny element into my outfit. Thanks, Mum!
Anyway my poor, crook husband has been slaving away over a special birthday dinner, so I'd better sign off. Hope you're all having good fridays!