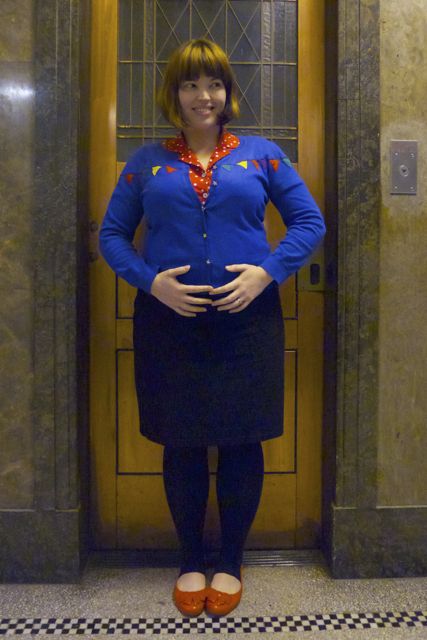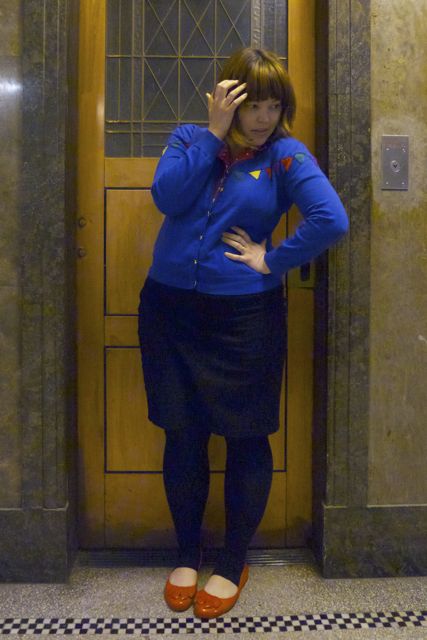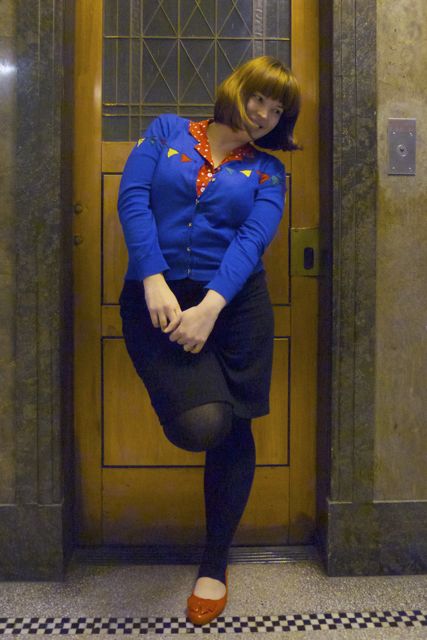 Top: Vintage @ We Are Large, People
Skirt: Target
Leggings: Ambra
Shoes: Melissa
This is my favourite remix project that I almost never wear.
I love the bunting appliques in bold primary colours, and the gold carnivalesque buttons, but it's simply a cardigan that doesn't play well with others.
The base colour of the cardigan is already so bright, that teaming it with an equally bright skirt takes the cardigan beyond being circus-inspired into costume-party territory.
I tend to only wear it with black bottoms, but even that has to be understated. Trousers or a narrow skirt.
I recently bought some squares of patterned quilting fabric, and some time during May(de) I'm going to remix another – more subdued – cardigan with bunting flags. Hopefully that one will get a bit more airtime!