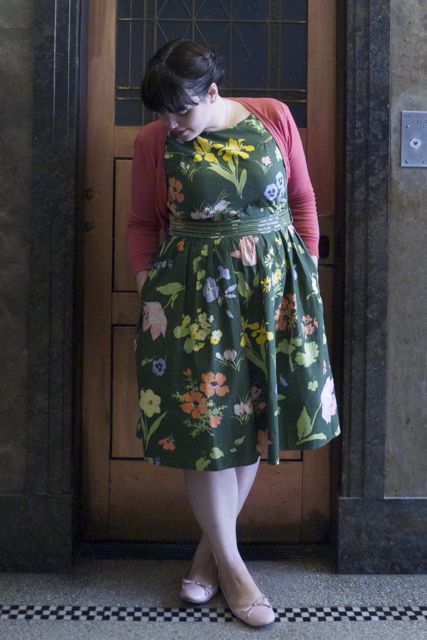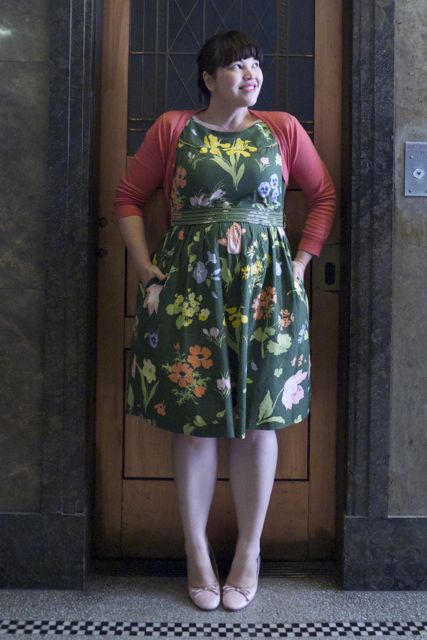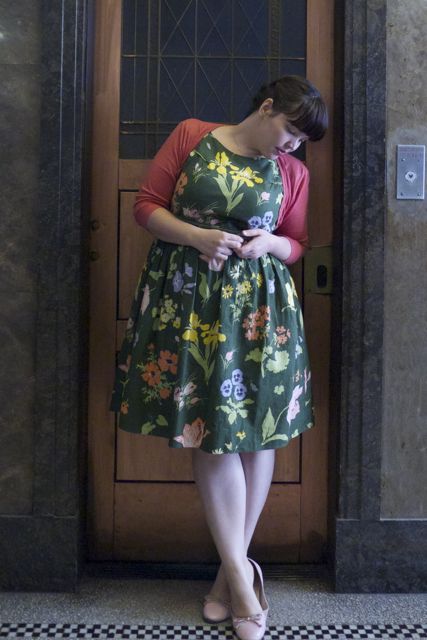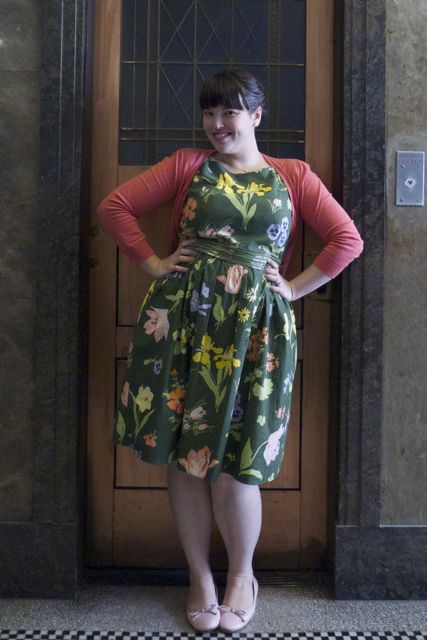 Dress: Sohomode
Cardigan: Cocolatte
Shoes: Milu
Welcome to May(de)!
For the whole month of May I want to try a post-a-day, with every outfit featuring something homemade, remixed, custom-made, or from small independent designers.
Hopefully this can get me back into the habit of semi-regular blogging, and I'm looking forward to sharing some of my favourite unlikely places to find special pieces, and one or two DIY projects.
The obvious way to start the project is with my favourite Etsy designer: Louise at Sohomode, who makes hands-down the most gorgeous tea dresses from vintage fabrics. This beautiful green number was bought at the same time as my four bridesmaid dresses, and I wore it for the first time to my Hen's Night. That time I wore it with yellow accents, but this time I thought I'd go the full girlie and wear it with a pink cardigan, and pink ballet flats.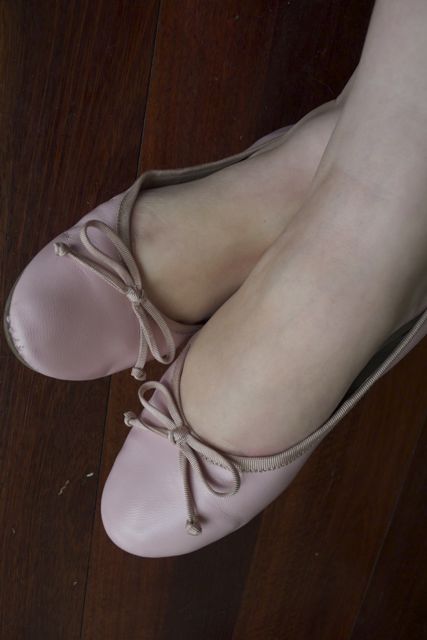 When you're wearing a dress with an open cardigan over the top sometimes you lose the lovely shape of a narrowed waist. Unless you want to belt the cardigan over the top (which I just don't seem to be able to do successfully) or duplicate every cardigan in your wardrobe with identical shrugs there's one very quick fix that I often utlise: Simply fasten a few of the bottom buttons behind your back. Voila, warm shoulders and arms, but you don't lose the integrity of the dress style.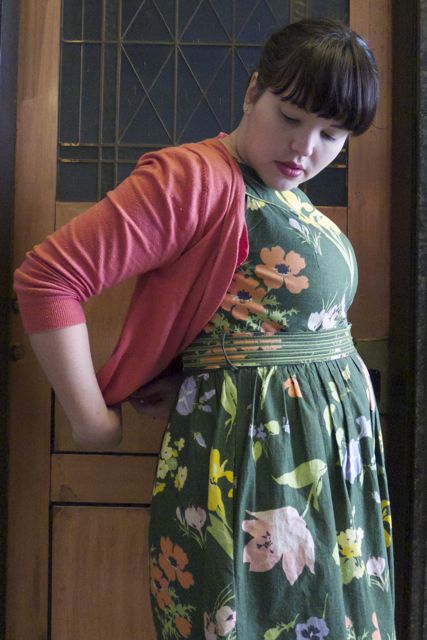 I'd love it if anyone else wanted to join in with May(de) – If you're got an outfit featuring homemade, remixed, custom-made or indie designer pieces and you'd like to share shoot me an email with some pics or a link!