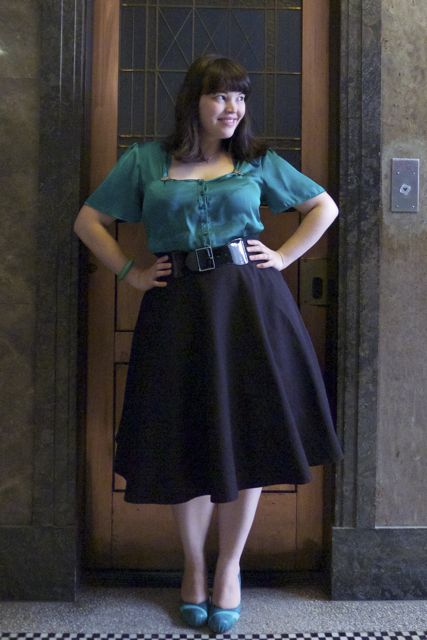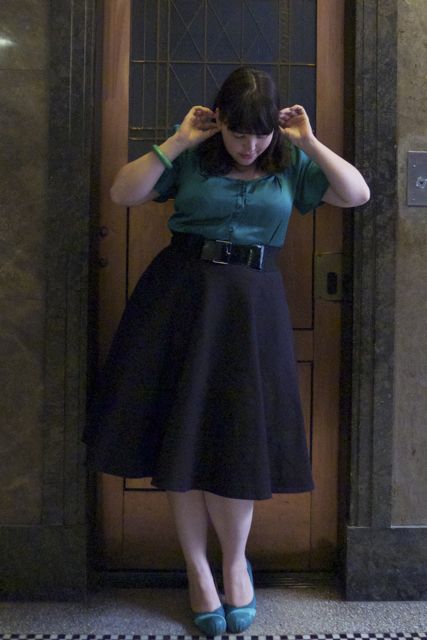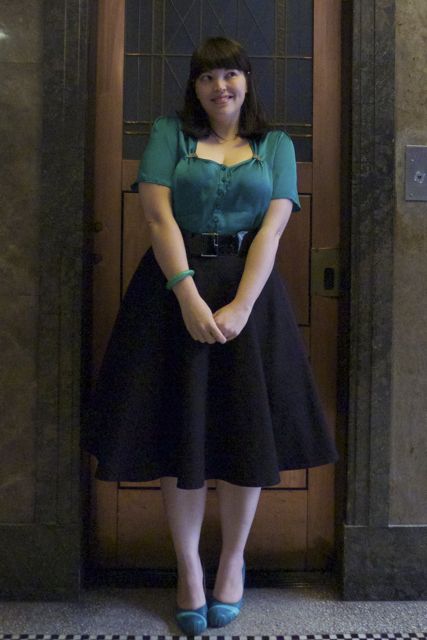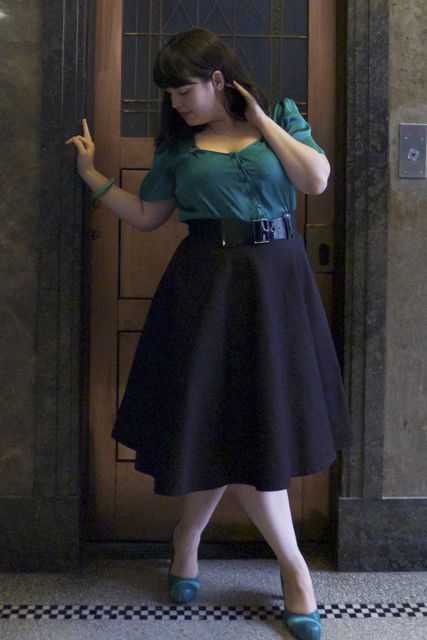 Blouse: Embody Clothing
Skirt: Asos
Belt: Portmans
Shoes: Chie Mihara
Bracelet: Phillipa (no longer active)
Dress: Clips: Vintage
Petticoat: Domino Dollhouse
Are you sick of this skirt yet? I'm not! I'm loving wearing it; with and without the big bouffy petticoat underneath.
A few days ago I teamed it with a gorgeous new bottle green top from Embody Clothing, which is almost the exact same green as my much loved Veronika Maine jacket.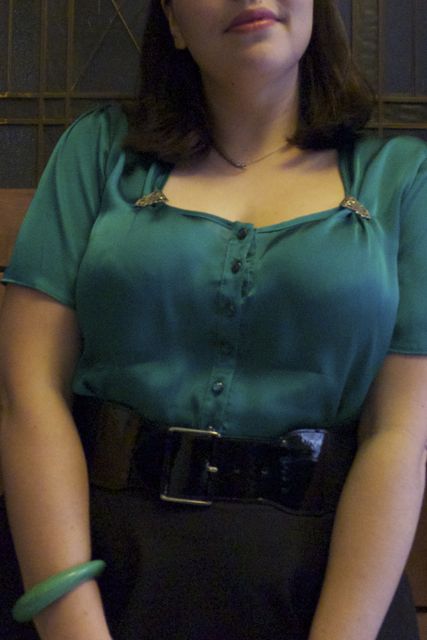 I cinched in the waist with an elasticised belt that I bought from Portmans AGES ago, and have barely worn because it turns out I don't wear wide elasticised waist belts as well as I thought I did. In this context it helps give me that true 50's hourglass shape, though usually it cuts me in half in a most unflattering way.
For a little bit of true vintage I added my gorgeous antique dress clips to give the blouse's scooped neckline more of a square/sweetheart style. It wasn't until I got home that evening that I realised – horrors! – that I'd lost one of the two clips. It's very sad. I can wear the remaining one solo, but the brooch attachment is useless now, and I'd been looking forward to wearing the two during cardigan season 🙁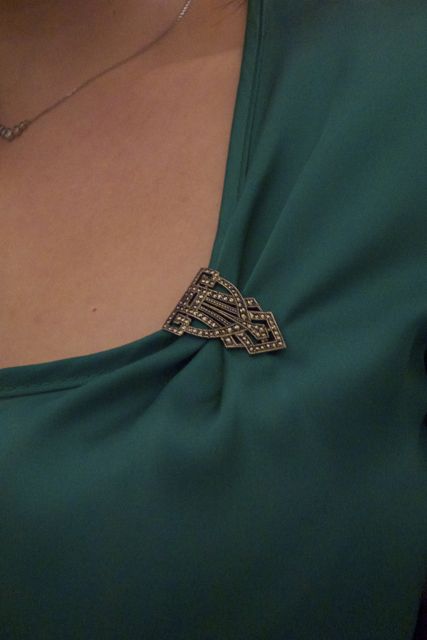 Fortunately they didn't cost me a fortune, but I went back to the antique dealer that I bought them from and they don't have anything half as nice. I'll have to keep my eyes peeled on Etsy/Ebay for another set.