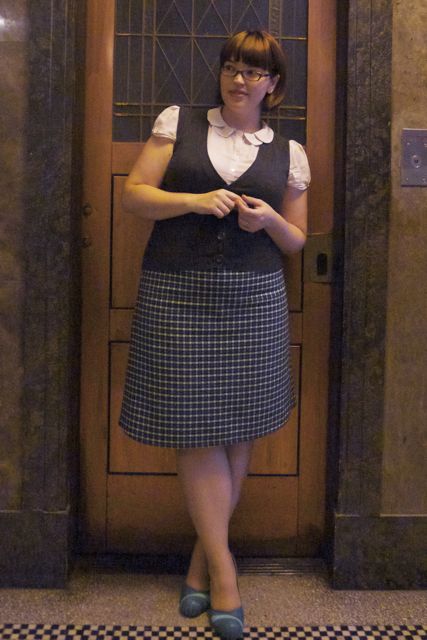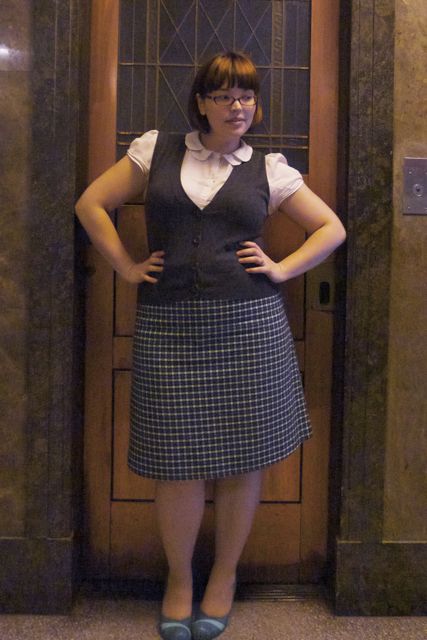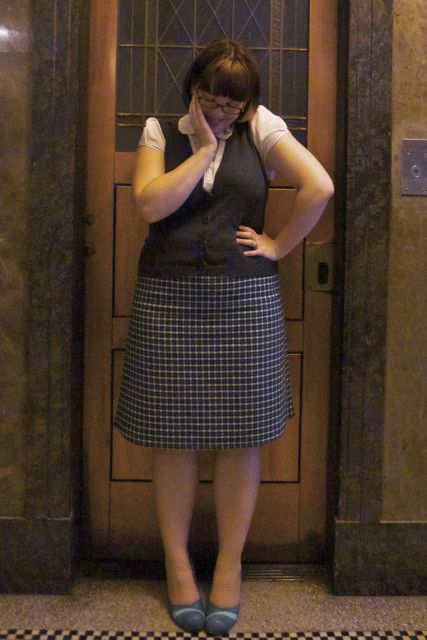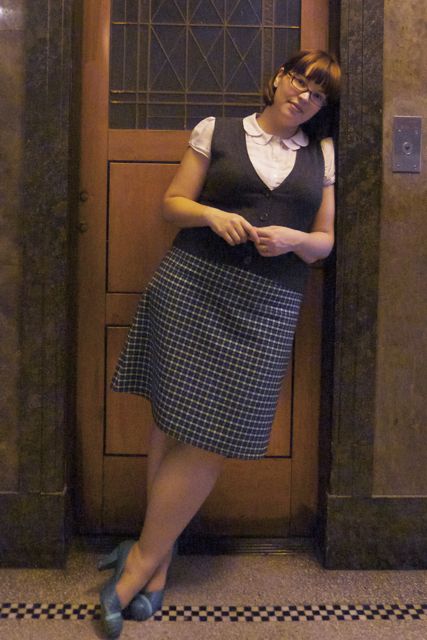 Blouse: Dorothy Perkins
Vest: Target
Skirt: Kelda Leigh
Shoes: Chie Mihara
First off: Yes, I've had a haircut. And yes, I've had my hair dyed, too. It's a lovely coppery colour that is gorgeous and warm in person, and – it turns out – looks downright peculiar against the copper doors in photos. Apologies for the quality of these pictures, I had to tweak the hell out of the colour grading so that my new 'do didn't look green!
Still, I'm sure you'll get another chance to see this skirt in May(de), as it's one of my favourite winter pieces.
I bought this simple, a-line wool skirt from Kelda Leigh at Sydney's Paddington Markets almost two years ago to the day, and though her store looks like it's undergoing a bit of a transformation at the moment (there's a new winter range coming, according the the site) it's a good one to keep your eye on, because the skirts are beautifully made, and she both custom-sizes and posts internationally.
I always seem to wear this skirt with these particular Chie Mihara's – it seems a shame not too – the colours match perfectly! To see a more true to life view of the skirt check out my original review… Sometimes I miss that wall (and that lighting!)