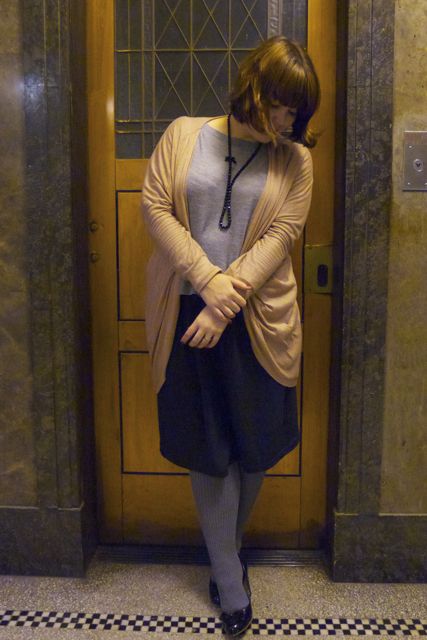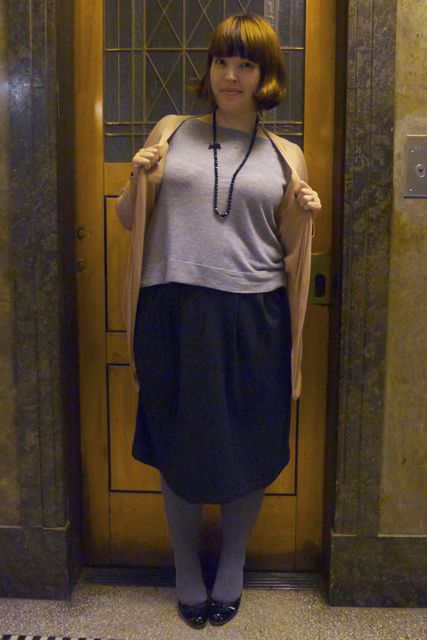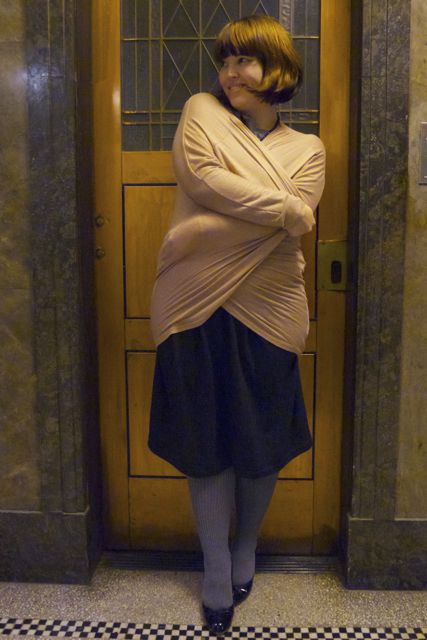 Top: Sportsgirl
Cardigan: Temt
Skirt: DIY
Tights: Sussan
Shoes: Milu
Gosh it's miserable in Melbourne today. The Sophisticate's having some hard-earned time off, so I've been facing the grey and gloomy days by myself. It's been freezing cold and rainy to boot, and I'd much rather be snuggled up on the couch with Suki on my lap, a hot cup of tea and my husband, but oh well.
I'm sort of wearing a snuggle, anyway – everything today is loose and warm and drapey, starting with thick grey tights (laddered, and no longer available alas), an oversized knit top, billowy open cardigan, and the wool skirt that I DIY'd last year. For my original instructions check out that post here.
So I was warm and comfortable even if I had to be at work, and at least I got to come home to warm floorboards and now I'm full of Clam Chowder (Spoon Fork Bacon have the BEST recipe) and it's nearly the weekend. Life's not so bad.