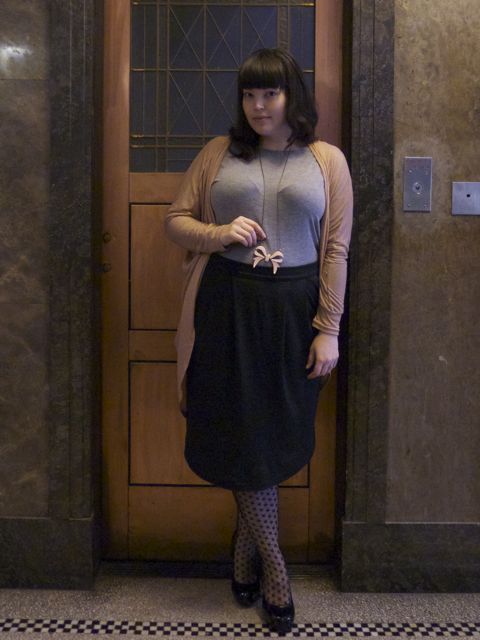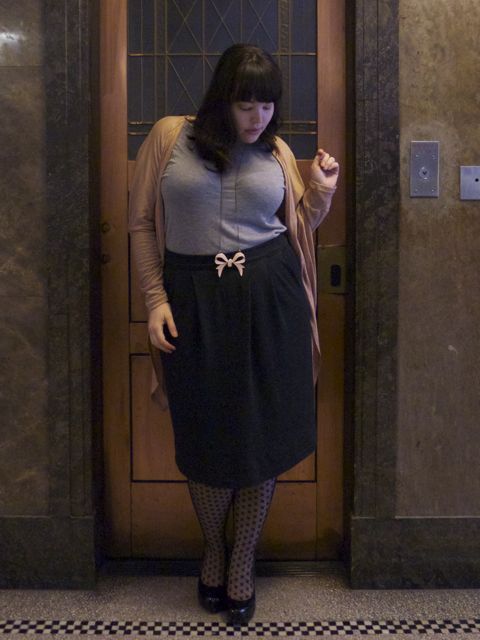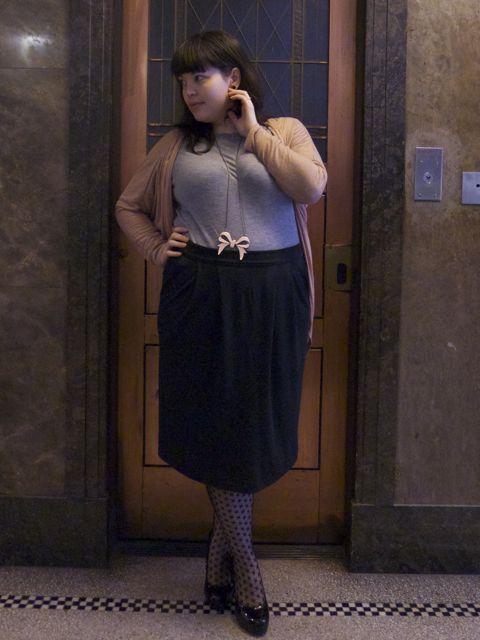 Top: Sportsgirl
Cardigan: Temt
Skirt: DIY
Tights (actually knee high stocking socks): Jonathon Aston
Shoes & Necklace: City Chic
Another DIY! I mentioned earlier last week that I'd tried the draped grey skirt from Trenery at Country Road and decided it was just the thing to team with my blush draped cardigan from Temt. However I was balking at spending $100 (discounted!) for a simple grey skirt with but a whisper of  wool, and my resolve was strengthened when I found a 100% merino jersey fabric at Clegs for around $35 a metre.
I bought 80cm (which was probably a bit excessive as the skirt's longer than I need it) and a bit of stretch interlock for the waistband and made it out of the shop with all the materials I needed to make my own – better quality fabric – version of the Trenery skirt.
It was also one of the easiest DIY's I've done:
Step 1: I finished the edges of the fabric with a zigzag stitch, then put it through the watch, because I didn't want to go through the same issue that I had with my Bustle skirt which shrank distressingly after its first wash. The zigzag edge was at the suggestion of Estherosita who mentioned that it was a good fail-safe to stop unfinished fabrics from unravelling in the washing machine.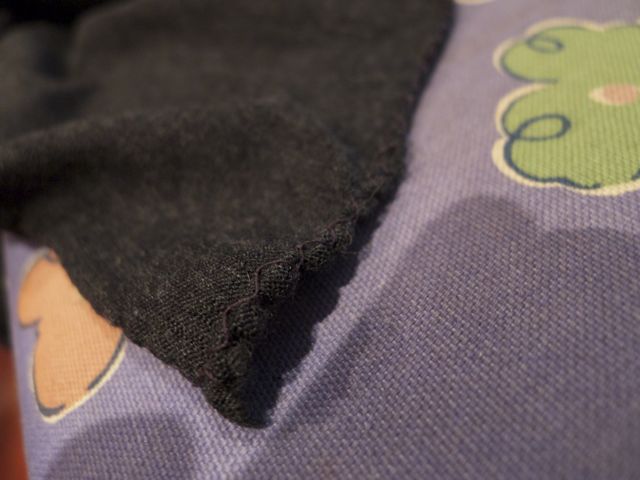 Step 2: I cut enough fabric to make a waistband – a long strip doubled over – and ironed on the stretch interfacing to give it a little stiffness. Then I sewed the two ends together to make a circle. I decided not to use a zip (because I'm lazy) but made sure I could shimmy the waistband on without needing a fastening.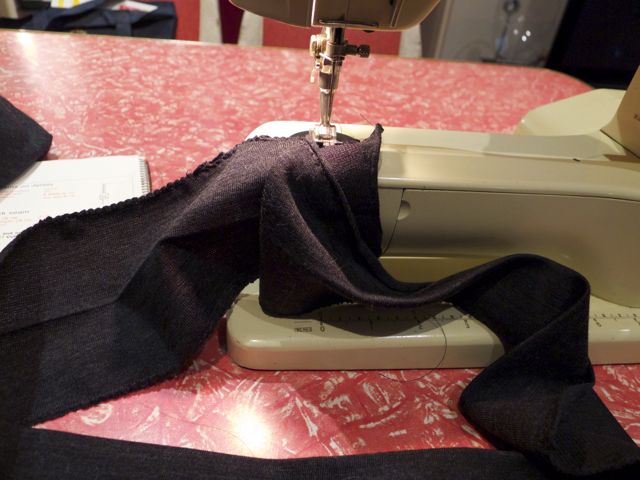 Step 3: I sewed up the two short sides of the tube of fabric remaining making a long tube that was about twice the width of my body with the adjoining seam at the centre back. I decided to leave a little kick pleat at the back, but that certainly wouldn't be necessary.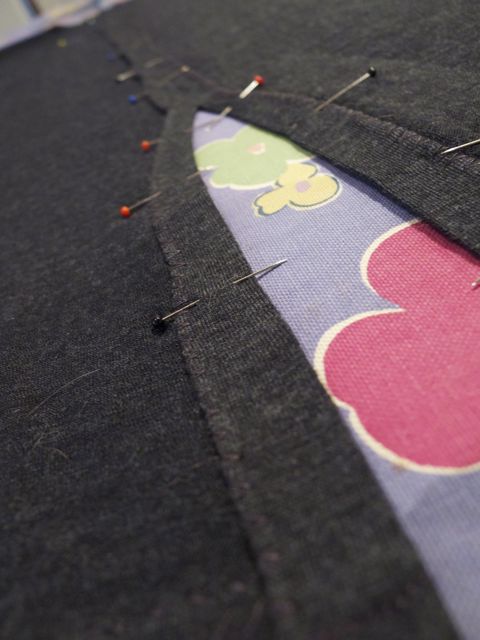 Step 4: Next I pinned and hemmed the tube at the bottom
Step 5: Here's the fun part! I stripped off, and stepped into the tube of fabric, then I stood in front of the mirror and played with pleats until I was happy with how it was draping. Then I pinned the pleats into place.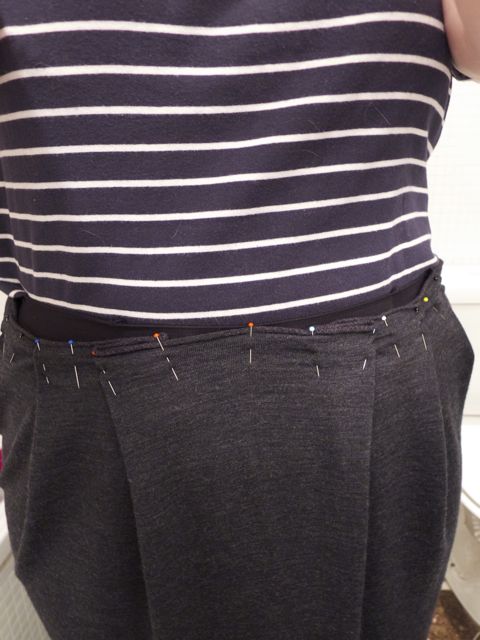 Step 6: I basted a seam along the top of the pleats to secure them in place, and then I attached the waistband to the skirt and finished the seam to give it a nice smooth line
Finished! I wore it all day Friday and I must say it wears very well – doesn't crush, is lovely and warm, and suits the draped style of the cardigan to a tee.