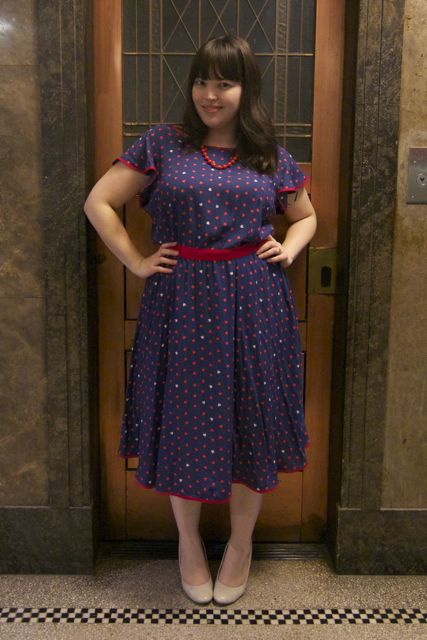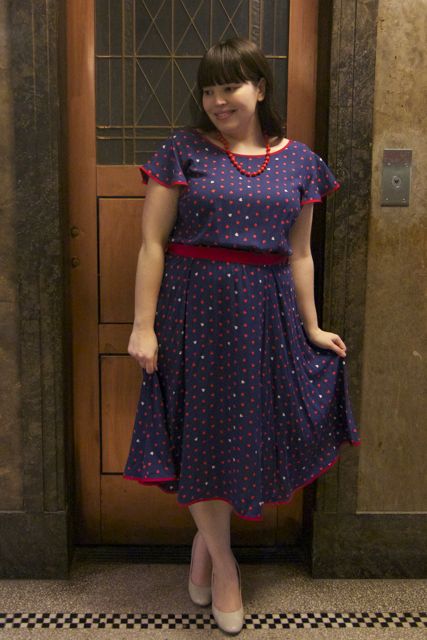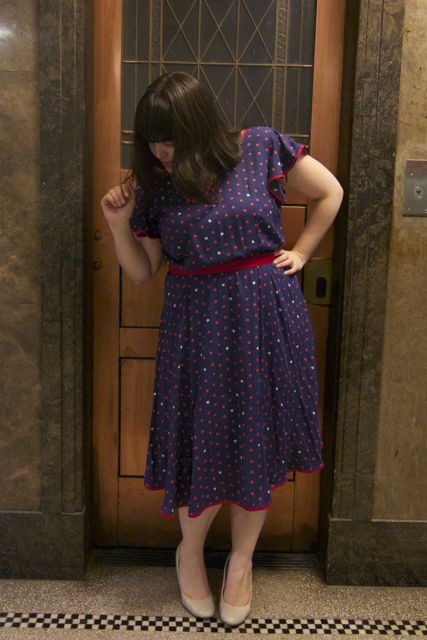 Dress: Asos Curve
Shoes: Zu
Usually in the world of fashion, it's the size 16+ girls looking at dresses in shops and sighing because they know it doesn't come in their size, but this time, the shoe's on the other foot!
Every so often Asos does a style that is an exclusive for the plus-sized "Curve" range, and this wonderful heart-print dress is one of them! Asos's regular range did a similar dress in a insipid pale pink, but if you wanted the more peppy version in reds and navys then you had to be a size 20 or beyond. HA!
Regardless, the dress flew under my radar for MONTHS, mostly because of what I've dubbed the "Asos Crotch Hem" phenomenon in which the company's designers seem to be incapable of differentiating between tops and dresses, and therefore afford both the same length hem.
When this dress showed up in the new arrivals it was yet another case of damnit-why-are-you-so-SHORT. See? Look at the picture! Look at it!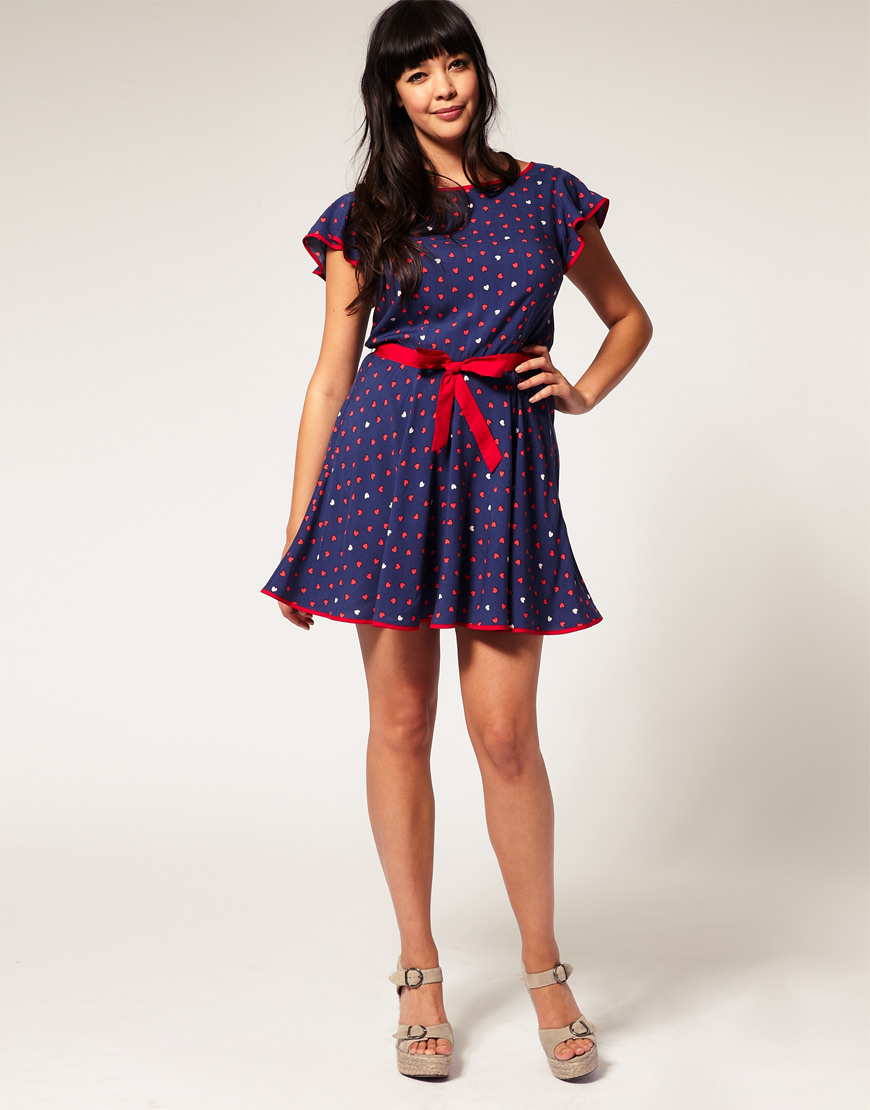 Now, I'm short, but I'm not THAT SHORT, and neither is Charlotte at Sugar and Spice, so when I saw her wearing this dress I dared to dream that maybe, maybe the Asos model was an eight-foot amazon, and maybe, maybe I might be able to wear the SAME DRESS without having to show my KNEES which I am (yes, I know, it's ridiculous) shy about.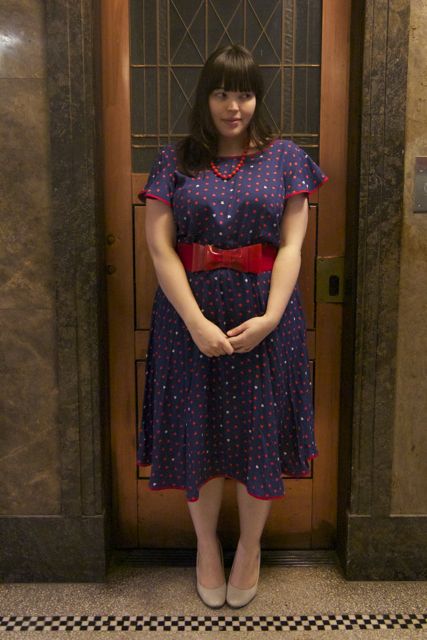 It even goes with my red bow belt!
Wouldn't it be awesome, Asos, if you could add a section where customers could review the clothes, and maybe mention fit quirks like OH MY GOD YOU GUYS, THIS DRESS IS AT LEAST 12 INCHES LONGER THAN IT APPEARS IN THE PHOTO.
Now the secret's out, I don't imagine the dress will last much longer, so maybe snap it up now (it's here, you know, just in case you're interested).
AND! AND! One of my readers (sorry! Can't remember who) mentioned that she didn't love the high neckline. Easily fixed: Wear it backwards.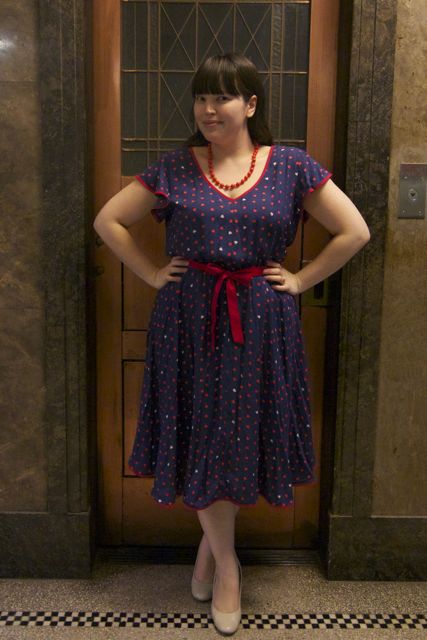 To make room for this dress (and the dozens of others that I will no doubt buy if the dreaded Asos Crotch Hem turns out to be a fallacy) and more ostensibly, to help pay for the purchase of The Great Big Wedding Dress, I'm having another eBay clear out, so if you're interested here's the link.