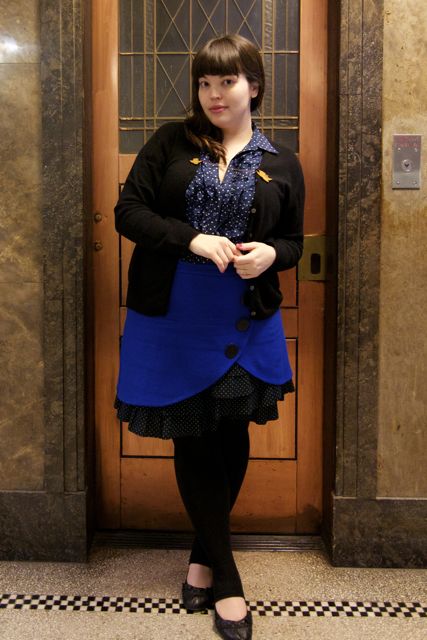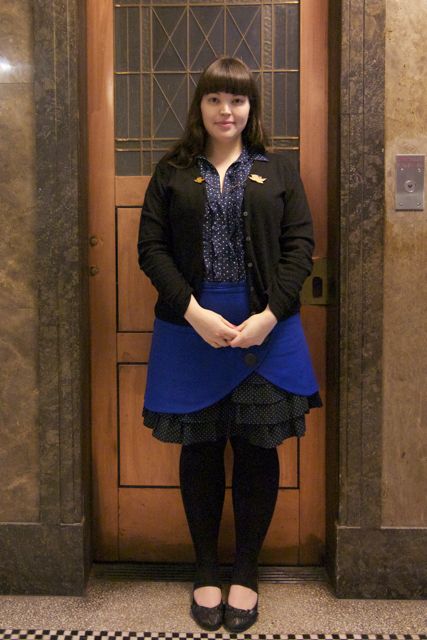 Shirt: Victoria's Secret
Cardigan: Woolovers
Skirt: Love to Love You
Leggings: Ambra
Shoes: Wittner
A few days ago I was chatting to Jess on Twitter about her upcoming order from Etsy seller Love To Love You who custom-made this great skirt for me a few years ago.
Jess had just bought a "very Emma Pilsbury" yellow and navy ruffle-bum skirt, and was anxiously awaiting its arrival because she's suffering from bored-of-my-clothes-syndrome (I am totally familiar with that feeling).
Of course, the moment Jess mentioned the ruffle-bums I was off again, lusting after Love to Love You's ultimate bustle skirt.
I originally found Loni and Love to Love You after searching for bustles on etsy and obsessively stalked her store until I could make a decision about skirt & ruffle fabric choices; but ironically, when the day came it was the ruffle front skirt that I ended up buying.
Of course, now I'm thinking maybe it's time I rectified that, but my wardrobe is straining at the seams, and I want to do another big eBay sale to help fund my upcoming Wedding Dress Purchase (eek!). Maybe I'll have a little left over from that, and I can finally succumb to the siren call of a Love To Love You Ruffle Bum Skirt. Until then I'm getting some more wear out of the beautifully blue hues of my original order.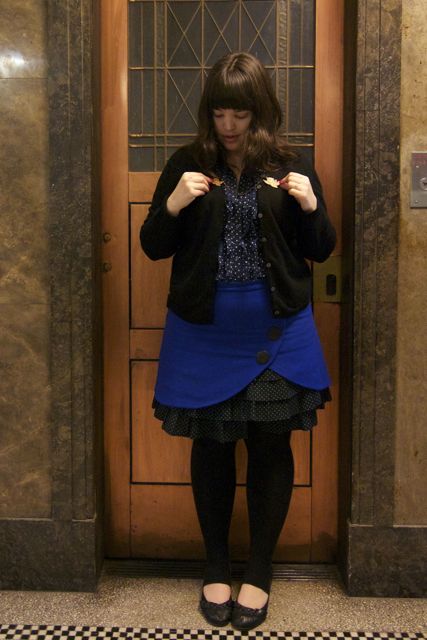 Brooch (worn as a sweater guard, a la CatRabbit's Suggestion): CatRabbit