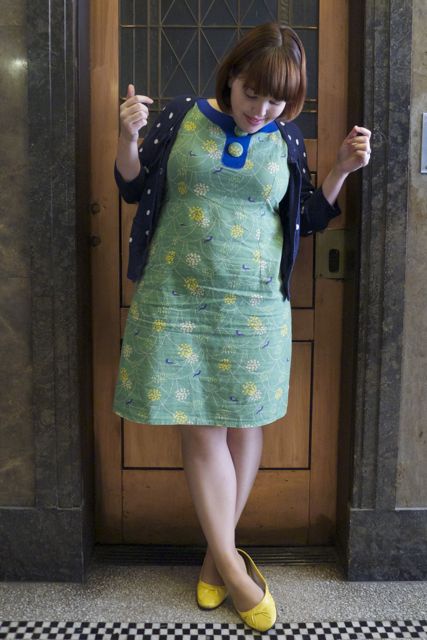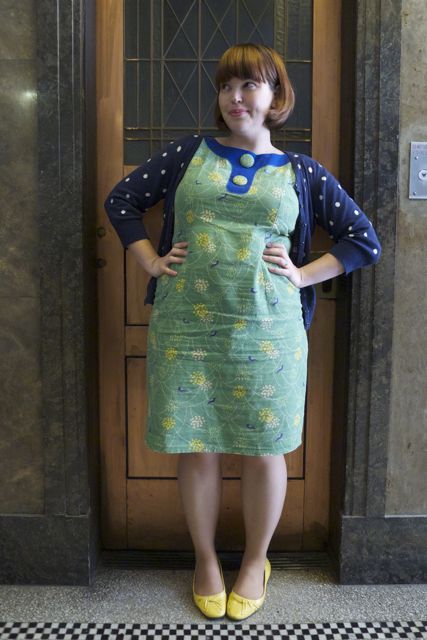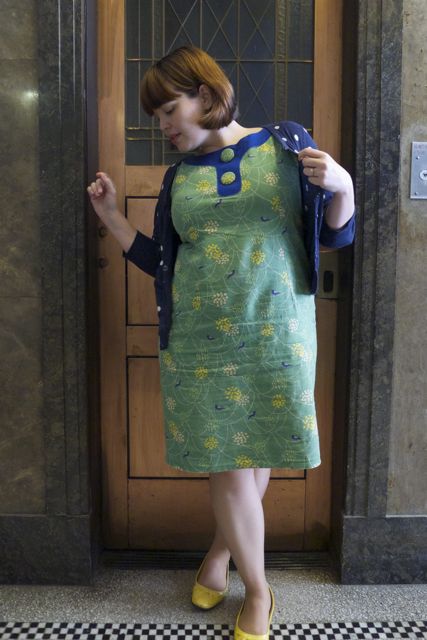 Dress: Jane Bon Bon 
Cardigan: Dorothy Perkins
Shoes: Diana Ferrari
Hurrah! We've got a few warm(ish) days in Melbourne, so I can wear a few of my more summery custom-made frocks. And also Hurrah! The dressmaker who made this dress for me in 2009 is back in business!
Way, way, way back in the annals of Frocks and Frou Frou history (and I'm talking way back. First post way back) I was raving about this website I'd just discovered. It was called Etsy. On Etsy if you saw something you liked, you could email the person who made it and sometimes they would make it for you in your size. And it didn't cost any more than buying some dreadful, mass-produced synthetic thing in a shop. Plus you were supporting a small, local craftsperson rather than some massive corporation.
Amazing.
Jane Bon Bon made my very first custom dress, a fully-lined pinafore with an applique fishtail skirt. And she made this dress for me too. Not just in my size, but in a fabric I particularly requested because I'd fallen in love with it. You can read my original review here.
Still not quite warm enough to eschew a cardigan entirely, but I took the opportunity to break a cardinal fashion "rule": blue & green should never be seen except with something in between.
Like the one about not wearing horizontal stripes and the fat-girls-shall-not-don-skinny-jeans this is another fashion rule that was made to be broken.