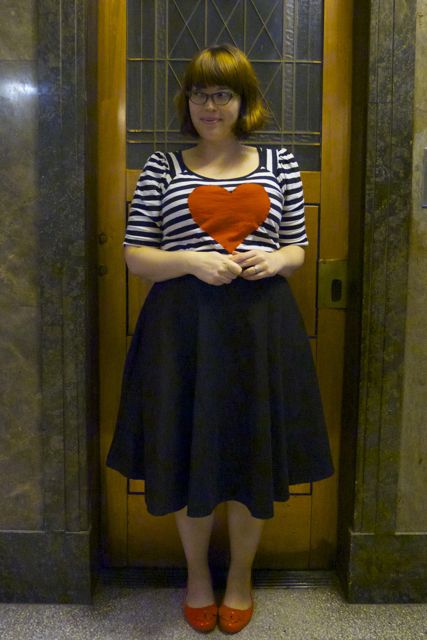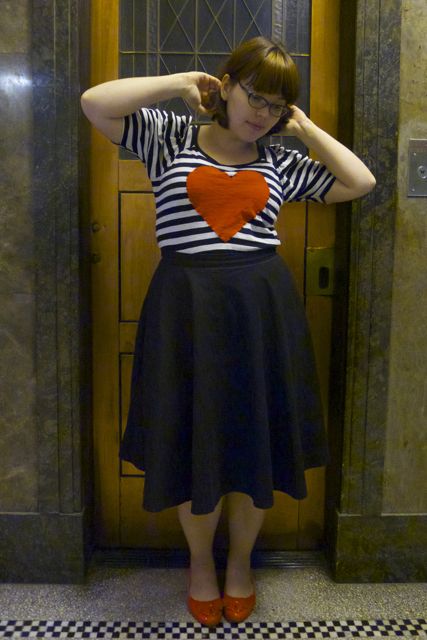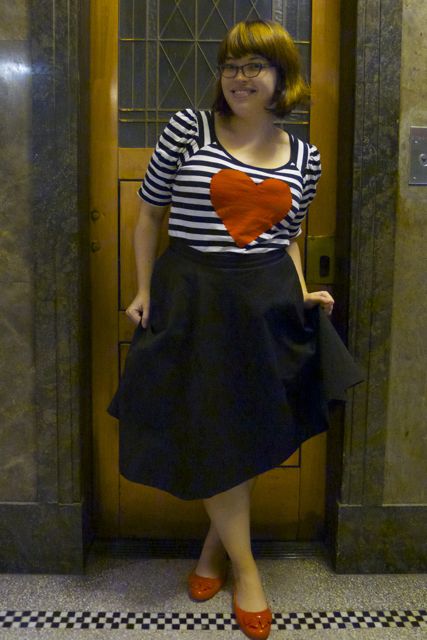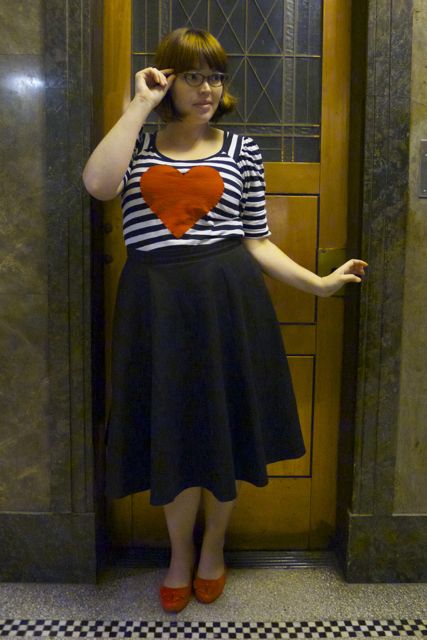 Top: Dorothy Perkins (remixed)
Skirt: Asos
Shoes: Melissa
This altered Dorothy Perkins top is probably the most successful and most regularly worn remix project I've ever done. I remixed it over two years ago (instructions can be found here in my original post) and I've worn it countless times since then. It's even the image in my "Remix" button.
It works with trousers, skirts, denim anything. It's a go-to item when I'm stuck for something to wear, and it almost always looks good.
I'm heading out to dinner, so a quickie!
Have a fun night, see you tomorrow (phew!)