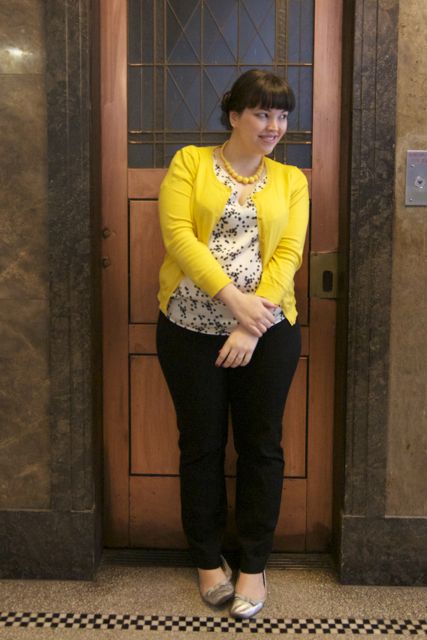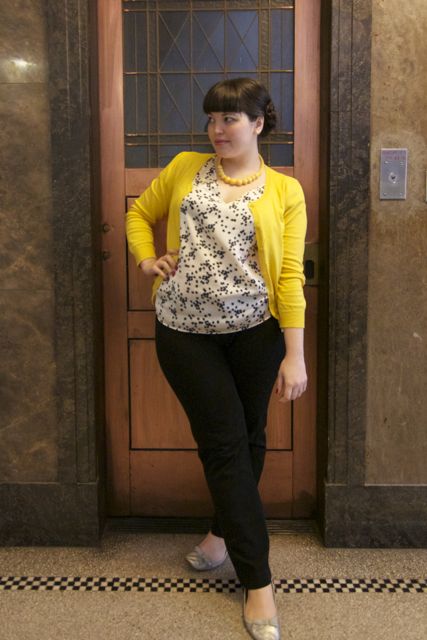 Cardigan: Cocolatte
Top: Zara
Pants: Harris Scarfe
Shoes: Diana Ferrari
Necklace: Quick Brown Fox
If you've been living under a rock for the last few weeks in Australia you might not be aware that Spanish fashion "giant" Zara opened their doors in Melbourne and Sydney a week or so ago.
It's one of those labels – like TopShop – that always seem to pop up on straight-size fashion blogs, but because they don't really go above a size fourteen I've never paid much notice. I would have had to be blind not to have noticed the hordes of shoppers that were queuing to be admitted even five days after the grand opening though.
On Friday I happened past the store, and though the barriers were still up the security guard at the front was just moving shoppers in, so I thought what the hell, and went in to take a sticky beak.
Inside it was basically bedlam, the wait for the changing room was prohibitive, and the size ranges on the shelves were somewhat limited.
The clothes are nice enough, and reasonably affordable. Not a lot was available in an XL, which I'd estimate to be about a 16, but I did manage to find something I wanted enough to buy.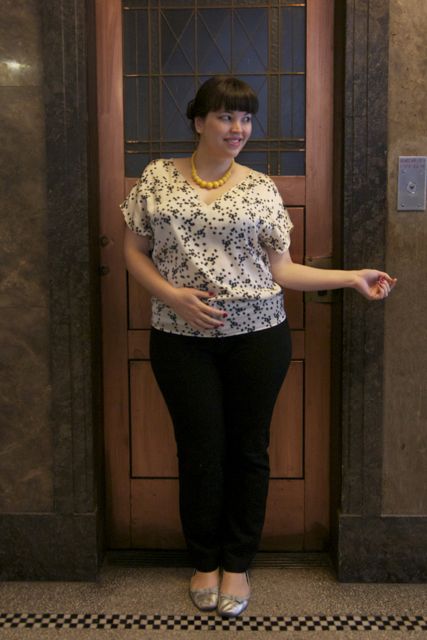 This little polyester blouse is printed with a smattering of navy blue stars, and will be a nice piece for the warmer months. It's one of those voluminous shapeless pieces that are designed to hang off skinny shoulders and skim underdeveloped bosoms which means that the XL – though tight across my hips – more or less fits.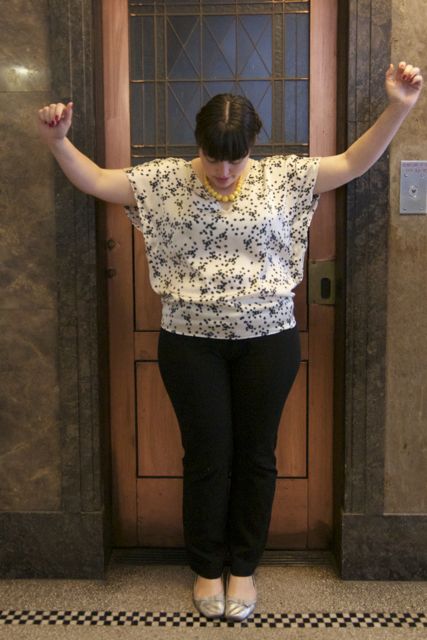 I like it teamed with a bright yellow cardi, and the sunny plastic necklace that I impulse bought from Quick Brown Fox a few days ago for $12.