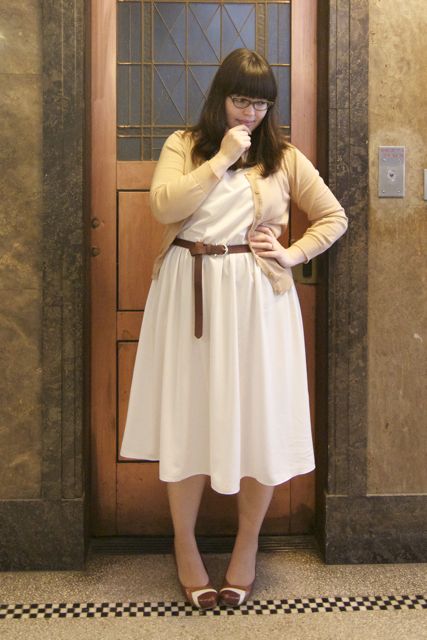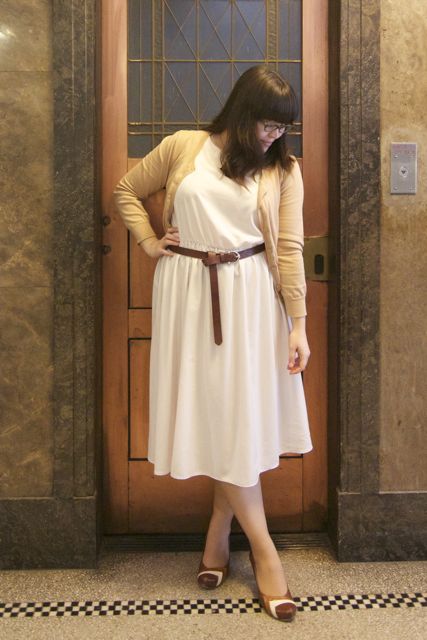 Dress: Asos
Cardigan: Cocolatte
Belt: Target
Shoes: Chie Mihara
Yesterday marked the end of an era for me. After over seven years in my first proper (i.e.: Grown-Up) job, I've said my goodbyes and on Monday I'll be taking up a new challenge with a different publishing company.
It means that the last few weeks have been a whirlwind of winding up one job and preparing for the next, which is really my only excuse for being so lax with my regular blogging. Please forgive!
It's not that I haven't been shopping… just yesterday I made the most expensive purchase I've ever made in my life!
My outgoing job came with wheels but the new one doesn't, so one of the many jobs that have been keeping me busy in the last month included having to buy my own car (gah!) and sorting out all the periphery commitments that go with having a car (double gah!).
It was exciting choosing the right vehicle, nerve-wracking applying for the loan that would finance it, and satisfying taking the first drive this afternoon with The Sophisticate.
Between paying off the most money I've ever owed in my life, and trying to save up for a wedding, the rest of this year is likely to be a lean one, so hopefully you won't mind seeing a few more duplicated outfits on the blog!
Here's one of the last pre-debt purchases that I made from Asos: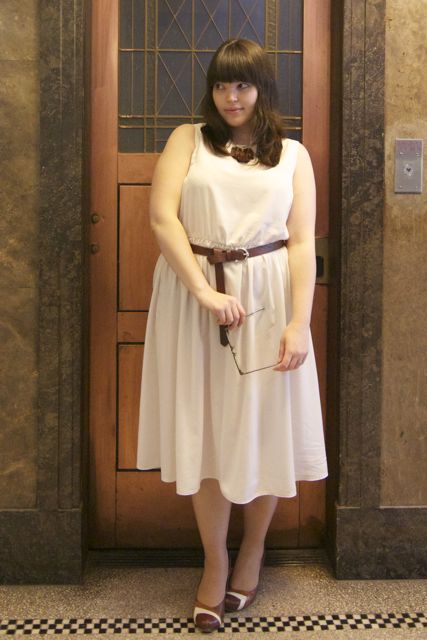 I'd been eyeing up this dress on the website for months: vacillating between deciding it was simplicity personified and I absolutely had to have it; then convincing myself that the elasticised waistband and pouffy top would spell doom and besides, it was overpriced.
What won me over in the end was seeing Stephenie from Le Blog De Big Beauty looking so radiant in the pastel blue Curve version of the dress. I'm not embarrassed to admit that made its way into my shopping cart pretty quickly after that!
I've even stolen how she wore it – imitation is the sincerest form of flattery, right? – but added the neutral cardigan that Fiona gifted me for my birthday because it is winter, after all.