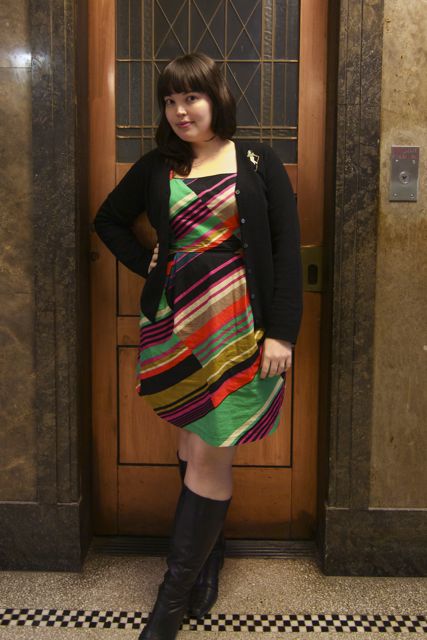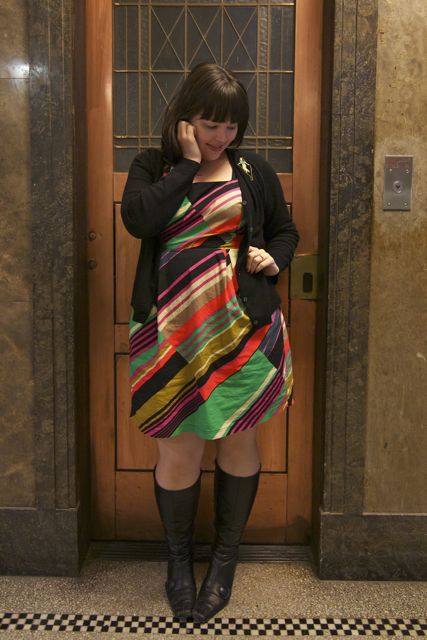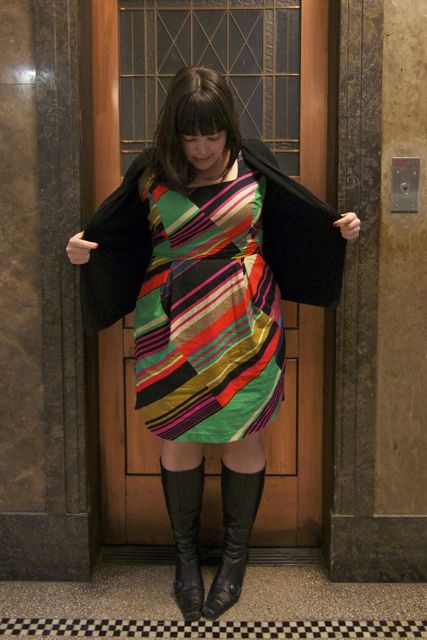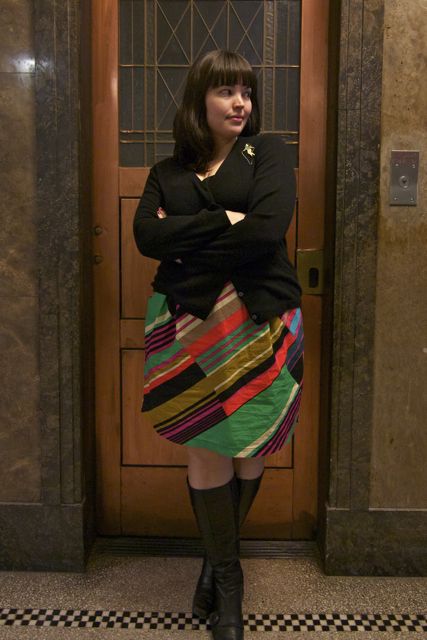 Dress: Dorothy Perkins
Cardigan: Woolovers
Boots: Duo Boots
I've been very keen to "winterise" this dress because it arrived as the weather was starting to turn cool, and I hadn't had much of an opportunity to wear it.
The deep jewel-like colours lend themselves to being layered with black really well, so I decided to team it with a warm cardi and a pair of boots. Ideally I would have liked to have added opaque black tights to the ensemble because my poor chubby knees look quite out of place, but they were all in the wash. Instead I'm braving it out with naked knees knocking.
Good thing I have this nice warm cardigan from Woolovers!
Reader Tracy directed me to Woolovers in April, and when I'd decided I'd had enough of my chilly polyester cardigans and needed something with a bit of protection again the cold they were my first stop.
They're a bit like Boden (but affordable and Australian) with great knitwear in merino, silk, cashmere and cotton blends. The range is varied and fun; stripes, spots, sorbet colours.
I bought the basic crew neck cardigan in a cashmere/merino blend and though the fabric's not as buttery soft as the cashmere cardigan I bought (for four times the price) from 8Inkerman it's soft enough to wear against my skin and it's certainly warm and snuggly.
Ordering was simple enough, and shipping was quick and easy. Many thanks to Tracy for the link – it's definitely going onto my go-to online shop list!