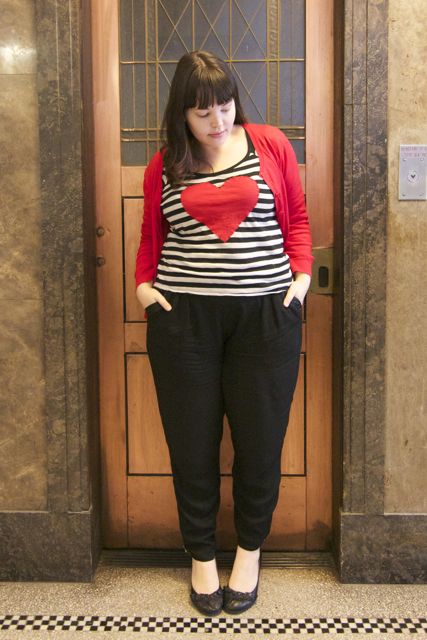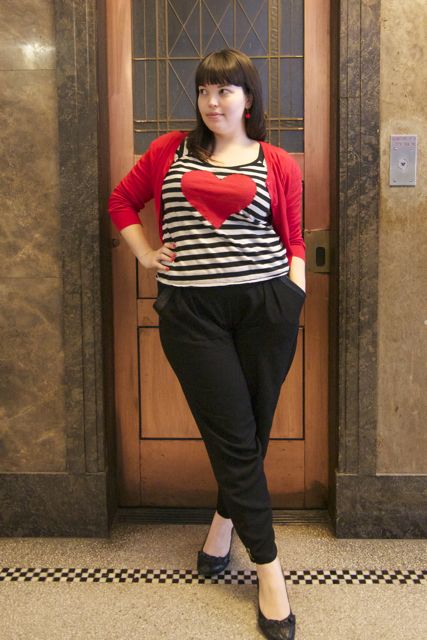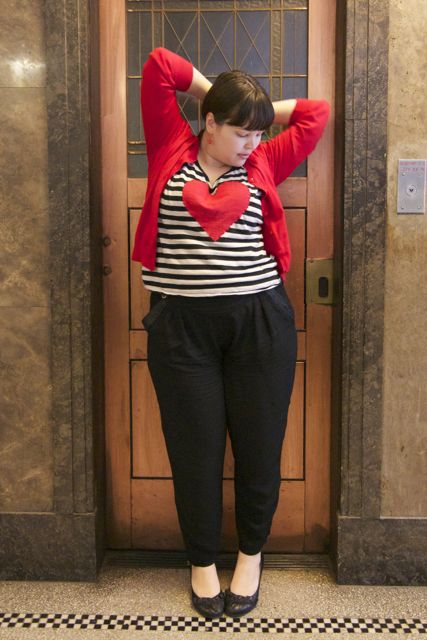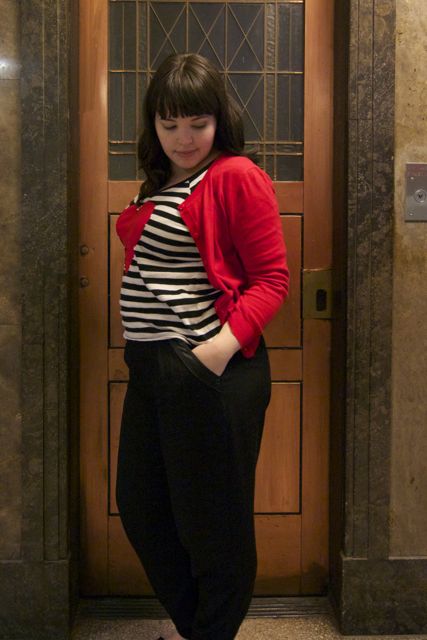 Top: Dorothy Perkins (Remixed)
Cardigan: Cocolatte
Trousers: City Chic
Shoes: Wittner
If you've been reading Frocks and Frou Frou for a while you probably know that I'm not really a big follower of trends.
Through trial and error I've learnt what works for my figure, and I don't tend to deviate. I can actually be a bit pigheaded and snobby about it if I'm being honest. Tie dye? Terrible. Suspenders? Pure doom. Harem pants? Not in a pink fit.
Then I started to see other plus-size bloggers wearing the wide-hipped, narrow-legged trousers that stores call either peg-leg or harem pants. And they looked goooooood.
When I saw NoOdles wearing the Military Harem Pants from City Chic on the Vogue Plus Size Forums I was absolutely sold.
The pants look great, and they feel better. The wide hips actually give me a more proportioned shape than I anticipated, and the tapered ankles are really flattering. They're casual and ultra-comfortable to wear too, with a half-elasticised waist that make them perfect for Yum-Cha Sundays with the Sophisticate.
The fabric's pretty disappointing, and it crushes quickly, but I'm definitely a convert to the Harem/Peg-leg trend. There's a couple of cute pairs from Asos and Dorothy Perkins that I've got my eye on, but I'm a bit leery of buying online because this style definitely doesn't work unless the legs are just wide enough to skim the calves without being too tight or too loose and my wide calves can be difficult to fit.