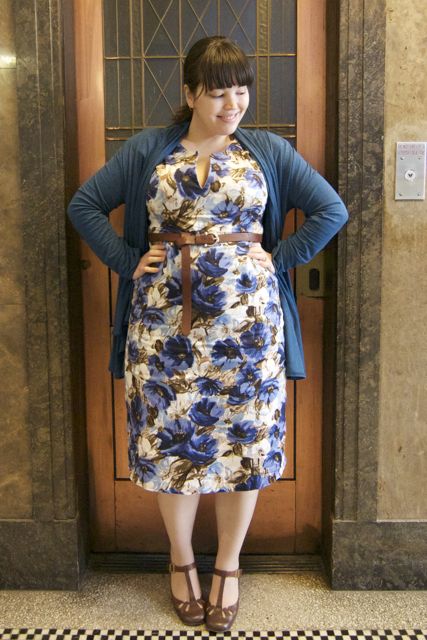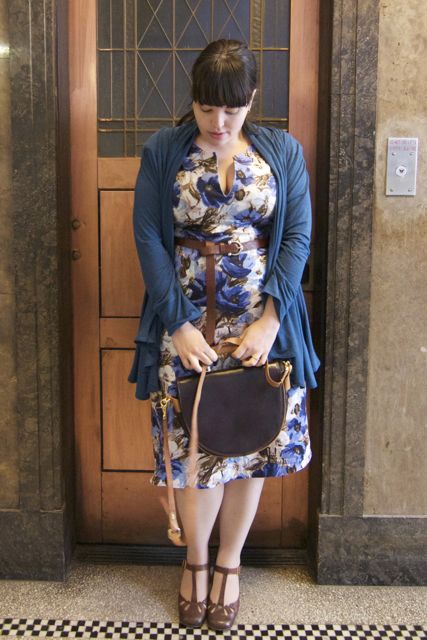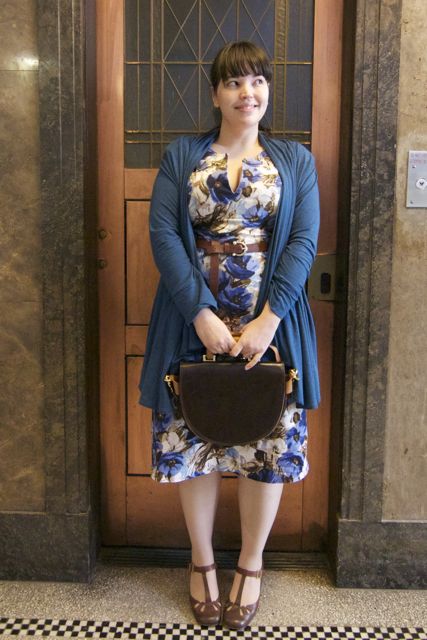 Dress: Queen Clothing
Cardigan: Eliza Parker
Shoes: Chie Mihara (via eBay)
Belt: Target
Handbag: Asos
Gosh, I feel like I'm really letting the side down with my intermittent blogging of late!
You'll have to excuse me, The Sophisticate and I have had a whirlwind few weeks, and stealing those precious minutes away in the evening to write something more in depth than "Umn. The weather's cold in Melbourne. Do you like my dress? It came from here" can be a bit challenging.
Amongst the whirlwind of things that have happened is the unexpected news than I'm leaving my much-loved Walker Books after nearly eight years to take up an exciting new role at Hardie Grant. Still in publishing, but with fabulous fashion, art, design and food books thrown into the mix with some excellent kids books.
Of slightly more pertinent news on the fashion-front I recently received yet another order from Asos (it's so hard to resist the free international shipping!). I was actually really pleased with everything in the order – except for the jeans which I'll have to re-sell as they're too big (my own fault for ordering a size larger than usual) – especially this fun little handbag.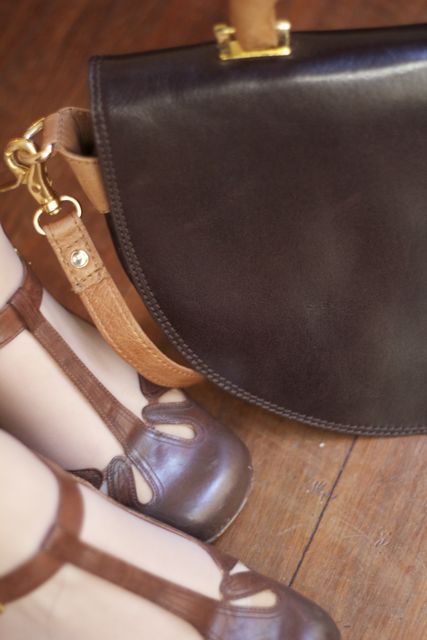 Of course, I needed another handbag like I need a hole in the head, but I was so frustrated by the way the lining of my Wayne Cooper handbag constantly frayed away to nothing that when I saw this one on Asos was on sale it somehow mysteriously made its way into my shopping basket. Ooops! I was a little taken aback to discover it was decidedly brown, not black, but I still love it. I keep forgetting that Asos does handbags, but every time I remember and browse the accessories tab on the website I find at least 12 bags I'd be delighted to add to my collection. So my suggestion to you is not to tempt yourself. Oh all right then, go on.