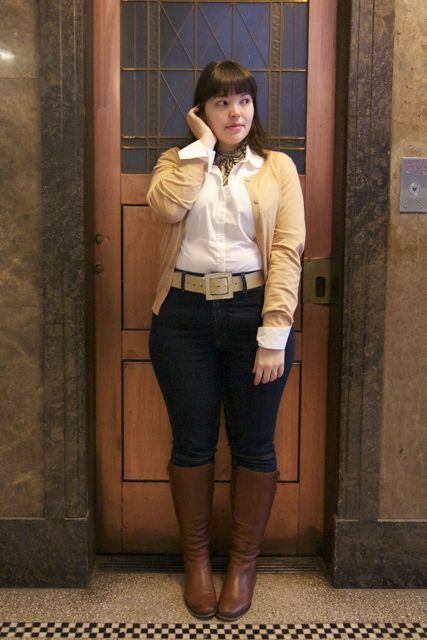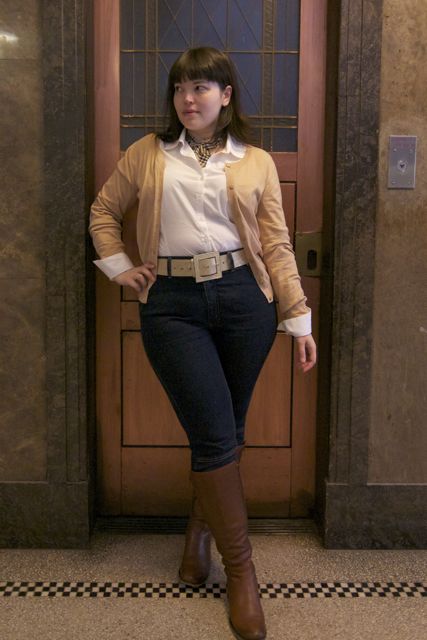 Shirt: Bravissimo/Pepperberry
Cardigan: Cocolatte
Jeans: Embody Denim
Boots: Duo Boots
Belt: Fiorelli
I love the equestrian-chic combination of skinny jeans, knee-high boots and a crisp white shirt but I've never really been able to pull it off before because as the owner of an F-cup rack I've discovered that it's impossible to find a white shirt that fits well around the torso but doesn't gape around the bust.
Or IS it??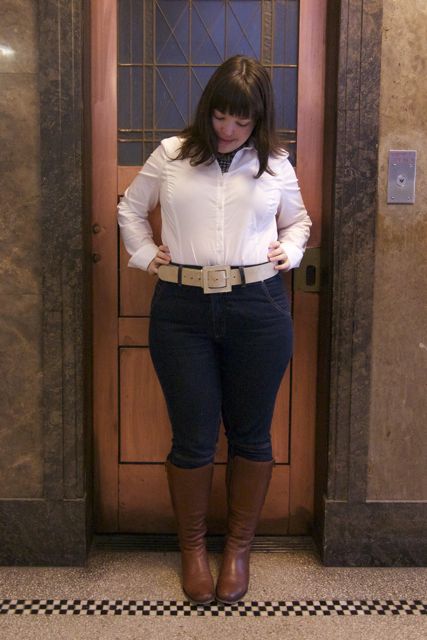 A month or so ago I finally took the plunge and ordered one of the basic white shirts from Bravissimo and miracle of miracles the thing fits. Perfectly.
It's slim fitting through the body and arms, but has plenty of room at the bust and is cut with princess seams. Doesn't matter how much wriggling I do, these buttons don't gape. The french cuffs give it a very classy feel, and they look great peeking out from underneath a cardigan.
It's not perfect of course. The fabric's quite thin and cheap and it's a complete pain in the ass to iron. I'd love it if Bravissimo decided to do it in a more wash 'n wear friendly fabric, but until that happens I anticipate wearing the hell out of this.