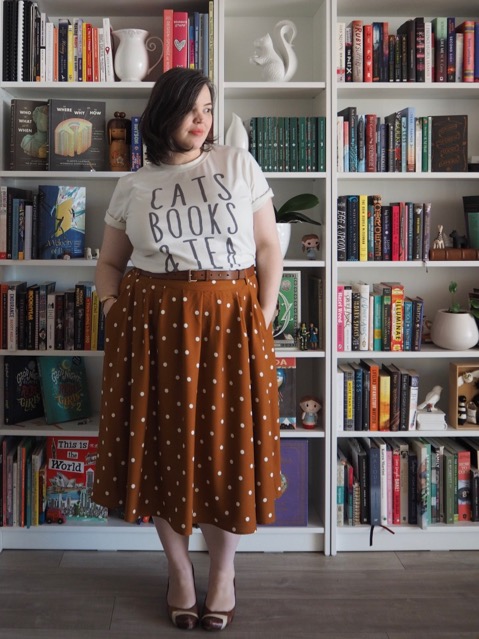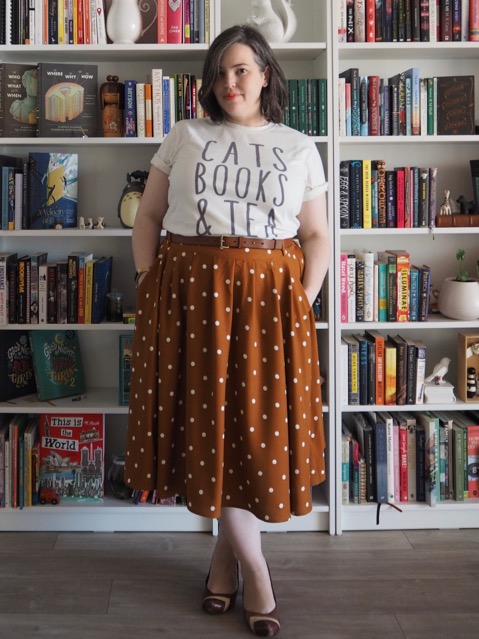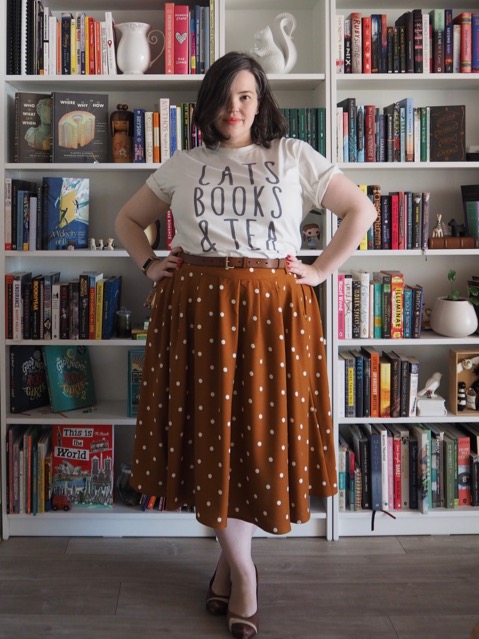 Happy New Year! Can you believe that it's 2019? I hope you all had a restful and fulfilling break and are looking forward to a good year. I spent a lovely Christmas with the family, and the rest of my holiday catching up with friends, reading, relaxing, and doing just a little bit of sewing.
In my last blog post I mentioned that I'd recently had a mini shopping binge at Modcloth. Well, this is the skirt that inspired it. It's one of Modcloth's legendary Breathtaking Tiger Lilies skirts – I have it now in orange, green, and yellow, but the moment I saw that they were offering it a warm ochre with polkadots I knew I had to add it to my collection.
It's exactly the same comfy fit as the other skirts, complete with a half-elasticised waistband, generous pockets, braided belt, and (unfortunately) the same easily-snagged poly fabric. I'm willing to overlook the fabric for the fabulous polkadots though – I've never regretted buying one of these skirts even though they definitely have a limited lifespan.
There's something a bit retro-cool familiar about the skirt – I was trying to figure out what it was, then realised: it looks like the dress that Julia Roberts' character wears to the races in Pretty Woman.
You can definitely dress it up with a pretty blouse, but I'm still on holidays so I kept it casual with my Cats, Books & Tea t-shirt from Heart On My Fingers on Etsy. It doesn't look like the shop has this particular style available anymore, but luckily there's plenty of other options available.