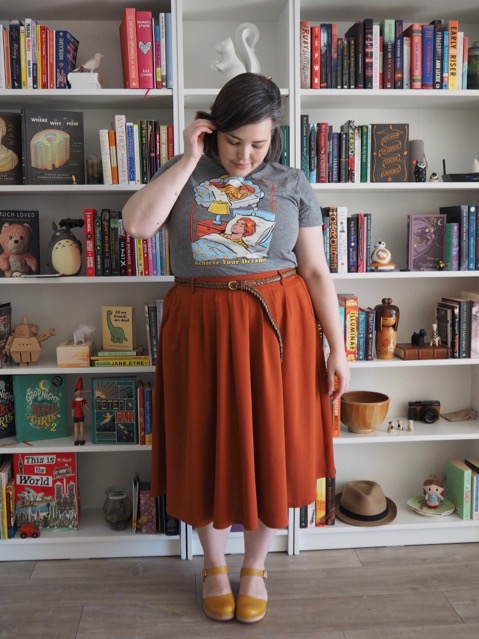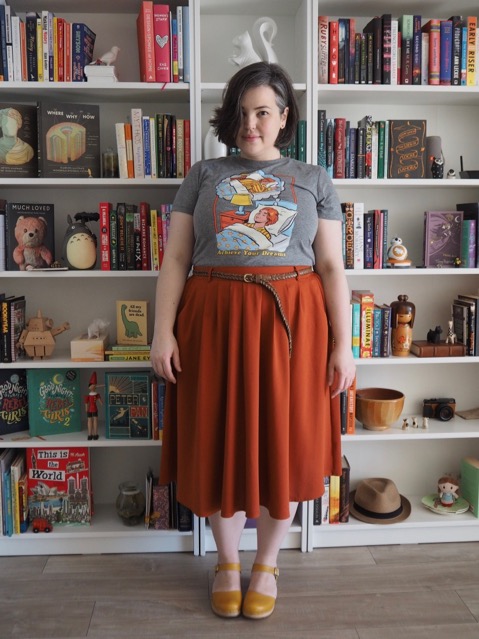 Remember when I said I was going to blog at least once a fortnight, and that it wouldn't be that hard, because once upon a time I used to be able to blog four or five times a week? Yeah that.
How are you all? Good, I hope. It's been seven weeks (not that I've been counting with increasingly escalating guilt) and winter is pretty much over, the trees are in bloom, the days are getting warmer, and daylight savings is just around the corner.
I've been busily head-down-bum-up at work, plus we had my darling sister to visit for a couple of weeks. That's really the only excuse I have for myself though. Life. It gets in the way, y'know?
I've been unreasonably tired lately, too. I live for afternoon naps on the weekend, and early nights during the week. Possibly I'm turning into a cat. I'm really feeling this retro t-shirt which I bought from Teepublic a couple of months ago. Achieve Your Dreams, it says (the dream in question to be curled up asleep in bed)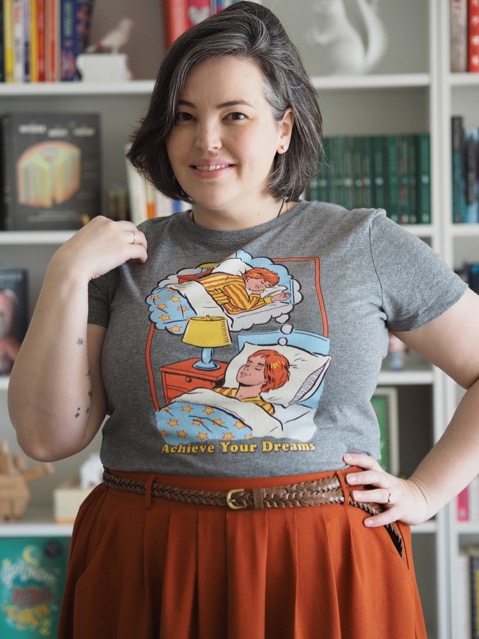 At forty, I'm probably a bit too grown-up to be wearing novelty t-shirts, but stuff it. I bought this (and a second one featuring a nerd-tastic She-Ra that appeals to the 80's child in me) ostensibly to wear during yoga, then promptly decided they needed to go into regular rotation.
Teamed with one of the always-excellent Breathtaking Tiger Lilies skirts from Modcloth (seriously, I want this skirt in every colour) it's a casual, but still elegant look that doesn't make me feel like I'm cosplaying a 12 year old.
I'm quite on board with TeePublic, actually – the site is full of fun designs, and it's reasonably size-inclusive (the "curvy" range goes up to a size 28). I like that you get to pick what style and colour you want your t-shirt to be in. I bought the Dreams t-shirt in the tri-blend in the 2XL, and it's snug, but the fabric's soft and stretchy enough that it doesn't cling. The arms aren't baggy at all, which is a pet hate of mine. I got the She-Read tee in the slouchy style, again in the 2XL, and it's probably just this side of too big, but I like the batwing sleeves, and slightly cropped and curved waistband.
So, apart from napping, working, and not writing on the blog, I've been doing some sewing (I learned how to make panties) and a bit of experimenting in the kitchen.
The lemon tree that I gave the Mister for his birthday a couple of years ago recovered beautifully from being razed by possums (twice) and actually put out some big juicy fruit. I've been hoarding them like a crazy person, saving them for Very Special Lemon Curd, and Very Special Lemon Slice, and after I discovered a big, prolific lavender bush down the road, Very Special Lemon and Lavender Cordial.
I think I've raved about how easy it is to make cordial, and why you should never buy the shop stuff again, but I thought you might like to try this recipe. It's herby and not too sweet, and really refreshing, and you could add it to a cocktail as a mixer if you were so inclined, but I usually just add a splash to fizzy water.
Mint, Lemon & Lavender Cordial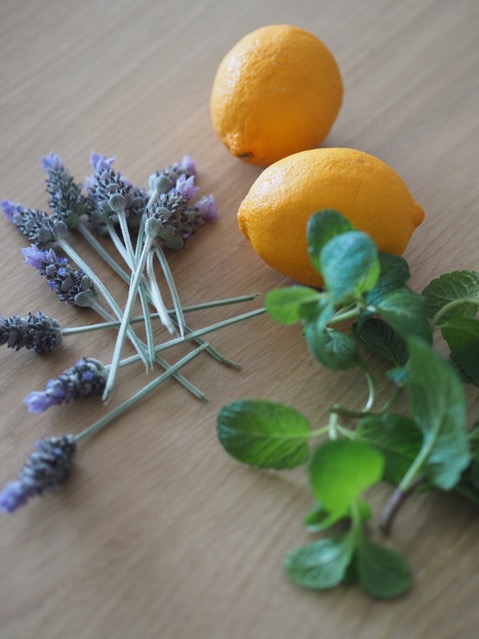 Look, honestly it's pretty straightforward. You need a lemon, about 12 lavender buds, 3/4 of a cup of sugar, 750ml water, and a handful of mint.
Start by giving the lavender a good rinse, then remove the heads. Zest the lemon, being careful not to get too much of the bitter pith.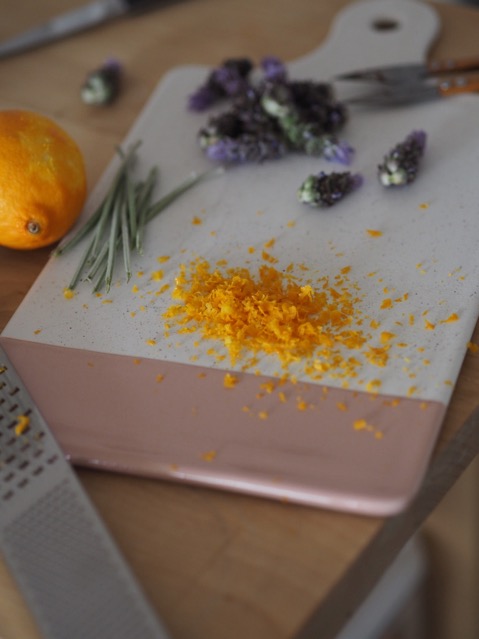 Add the sugar and the water to a saucepan over low heat and stir it until the sugar is dissolved. Then increase the heat until the syrup begins to boil.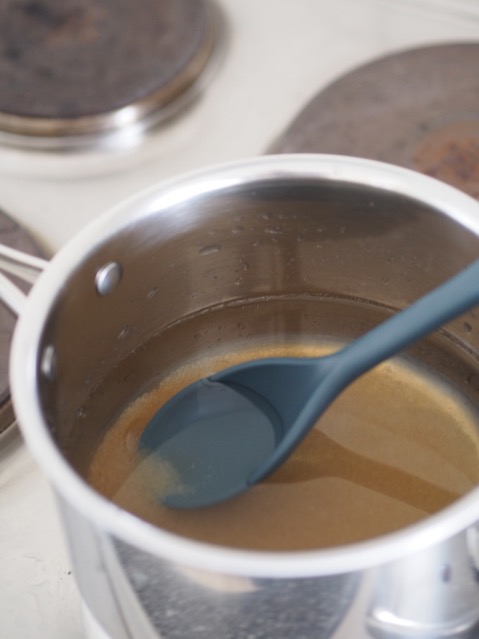 Once it's boiling, take it off the heat and tip in the lavender and the lemon zest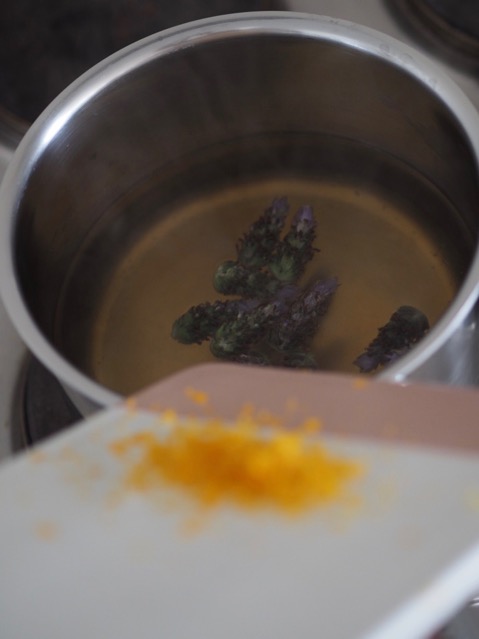 Then give the mint leaves a good scrunch, and add those too.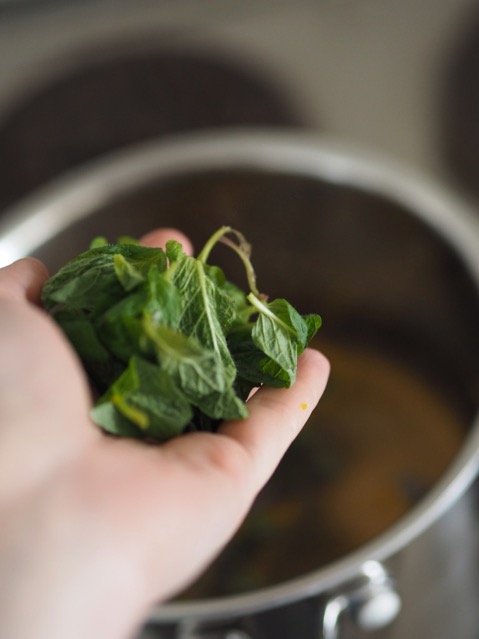 Now pop a lid on the whole thing and go off and have a nap for an hour or something while the lavender steeps. Once the hour's up, juice the zested lemon, and add it to the mix.
Next you'll want to get some muslin, or a really fine sieve, and filter the mint, lavender and lemon zest out of the cordial.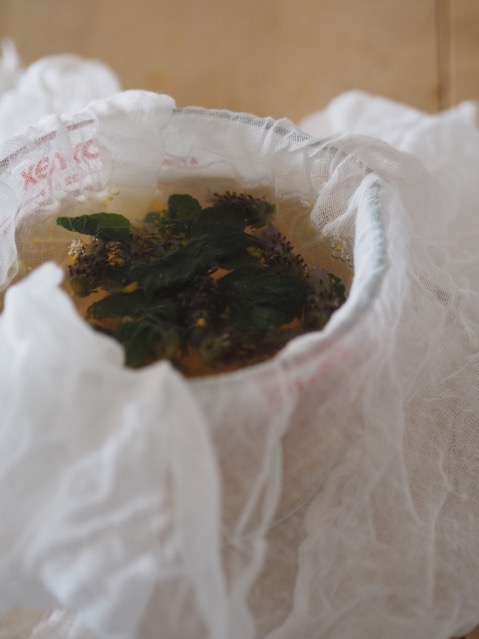 Pour the strained syrup into a very clean bottle, and pop it in the fridge where it will keep for a couple of months (apparently – I always finish mine within a week or so)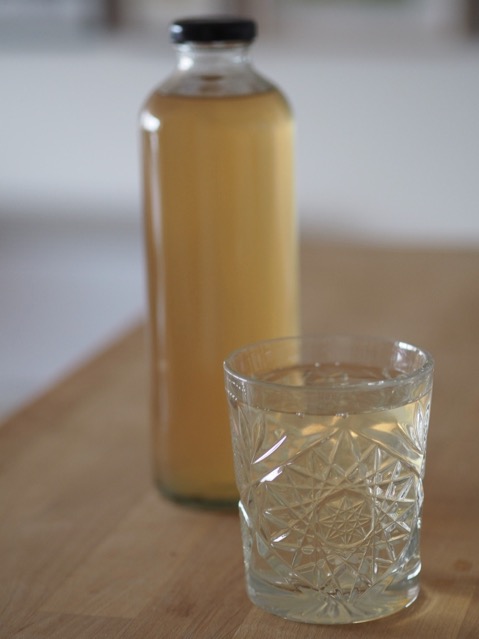 Enjoy!