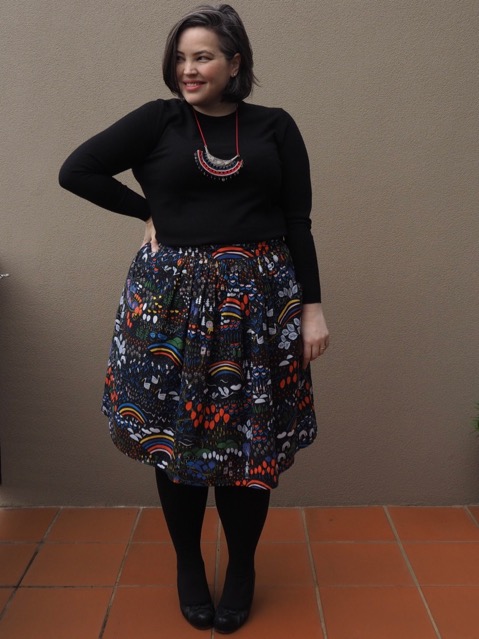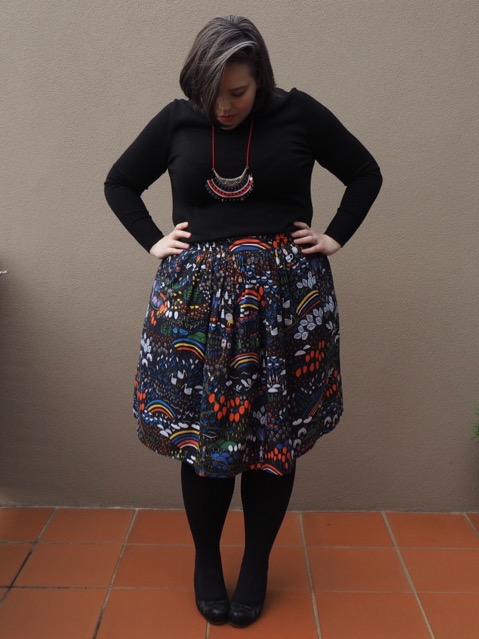 Skirt: DIY
Shoes: Chie Mihara
So, it's been a month…  I haven't quite managed to keep up with my promise to post at least once a fortnight, but I'm afraid you'll just have to forgive me!
It's been a crazily busy month, but rewarding as well. I went up to Canberra to surprise my little sister for her birthday, kicked a few professional goals, caught up with some wonderful friends, and did some (a lot) of sewing.
The Mister and I are settling more and more into our wonderful little home. Suki's beside herself with delight about the quantity of light she's getting streaming in through the window, and I've been gradually adding to the bookshelves (and the picture wall) while C has been busily doing some home handyman type stuff and also creating a little inner-city oasis of plants on the balcony. I've been going to yoga down the road twice a week, and can touch my toes again without straining, which – let me tell you – is an achievement. The three and a half flights of stairs up to our little eyrie are still a slog – especially after a long day – but the pleasure of opening the door into my own home at the end of it never seems to get old. We're very lucky.
I got an email from someone a couple of months ago that had me thinking about how much has changed in the past five years. It's been a rollercoaster, huh? I kind of wish I could go back to 2013 me and just let her know it's going to be OK. That, yeah, things are going to be pretty rough for a bit and there's going to be a couple of hiccups, but her wonderful friends will be there every step of the way, and by 2018 she's going to be engaged to the most lovely man, her sister will be well, she'll be working in a job that she adores, and living in her own home. Also she'll definitely be going grey pretty quickly, but it turns out it's not the end of the world.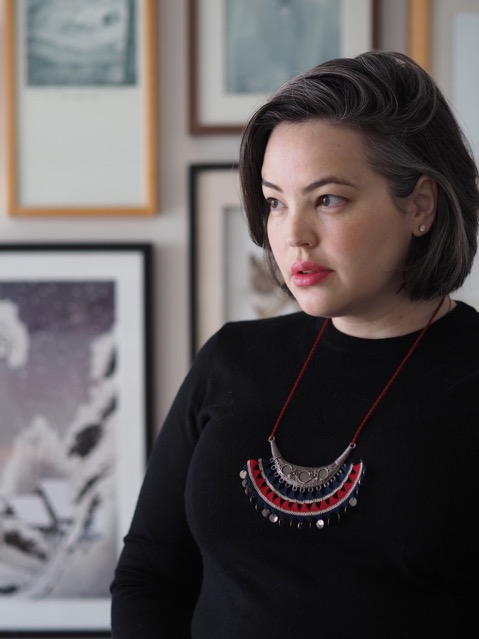 It's a pretty low-key life, but it leaves a lot of room for reading, sewing, writing, and cooking. Spontaneous movie nights. Netflix binges. Farmer's markets and design fairs and crafternoons. Eventually I might even start planning a wedding.
Anyhoo, that was a whole lot of a waffle and not a lot of wardrobe. Shall I tell you about my skirt now? I made it myself using the skirt part of the Fen Dress pattern from Fancy Tiger Crafts, and a fantastic Wizard of Oz themed fabric from Leah Duncan at Cloud9. I'm forty now. FOUR. OH. FORTY. And while I'm not wearing as many novelty prints and florals and bright colours as I did when I first started the blog (oh my god) ten years ago, my soul still ascends any time I see something Wizard of Oz themed.
This one's particularly fun – a Where's Wally-esque find-and-seek that takes its inspiration more from Baum's book than the Hollywood film. Look closely and you can find the yellow brick road, the Cowardly Lion, Tin Man and Scarecrow, a field of enchanted poppies, and – uh – a bunch of folks who seem to be cosplaying as a tea set (residents from China Country).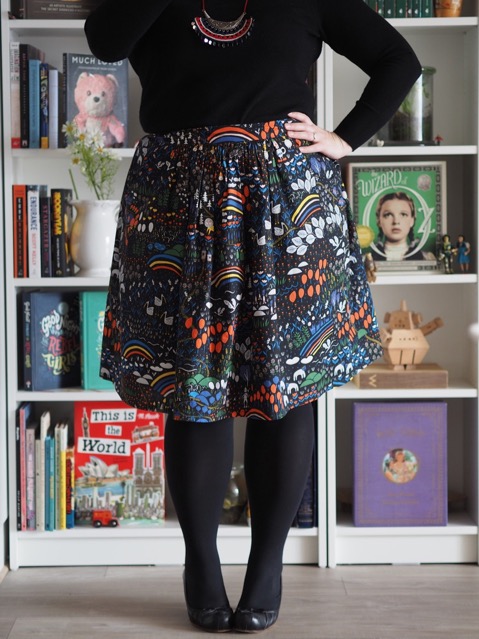 In totally unrelated news, my work is hosting a free event with Taryn Brumfitt in a couple of weeks. If you haven't heard of Taryn before, she's the writer and filmmaker behind the wonderful Embrace documentary, and a prominent voice in the body-pos movement. She's going to be in conversation with paralympian Jessica Smith on Monday 3 September here in Melbourne, and it should be fun. I'll definitely be there (in a work capacity) so make sure you say hi if you come along! You can find the details here.