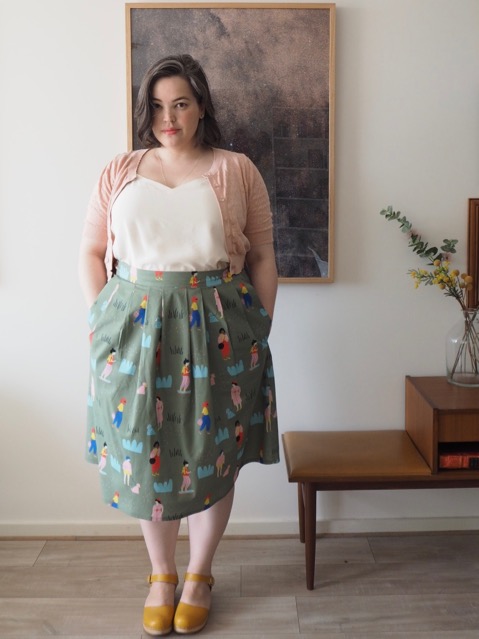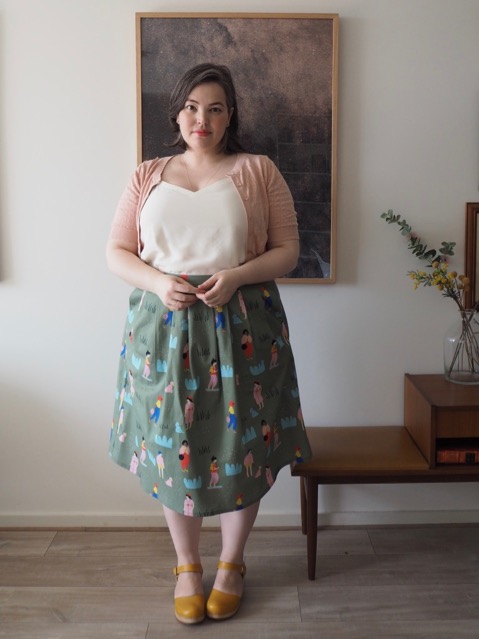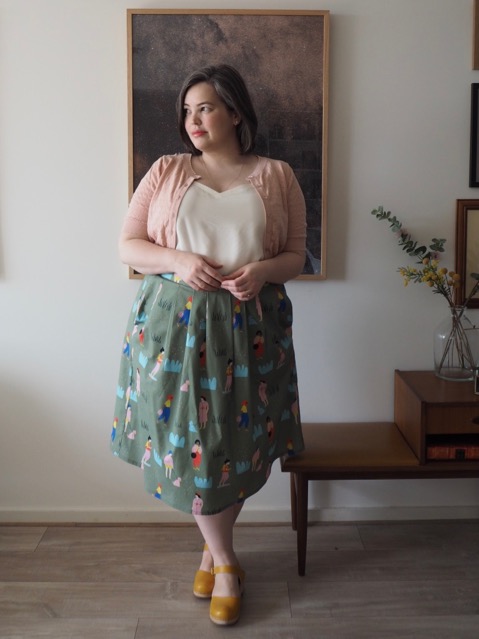 Megan Nielsen's Brumby skirt pattern has been getting a workout from me, ever since my wonderful friend (and much more accomplished sewist) Laura sent me a fat-hacked version that she'd created from the original straight-sized pattern.
I was absolutely thrilled when Meg got in contact to let me know that she was extending her size range up to a size 30, and that the new collection would include a versatile skirt pattern, jeans, a sweater, and an asymmetric dress. Megan Nielsen is an independent Australian pattern company based in Perth, and Meg's blog is well worth a visit, especially for the in-depth sewing tutorials.
Meg offered to send me a couple of patterns to try, and I  jumped at the opportunity to give the Wattle Skirt Pattern, and Jarrah Sweater a whirl.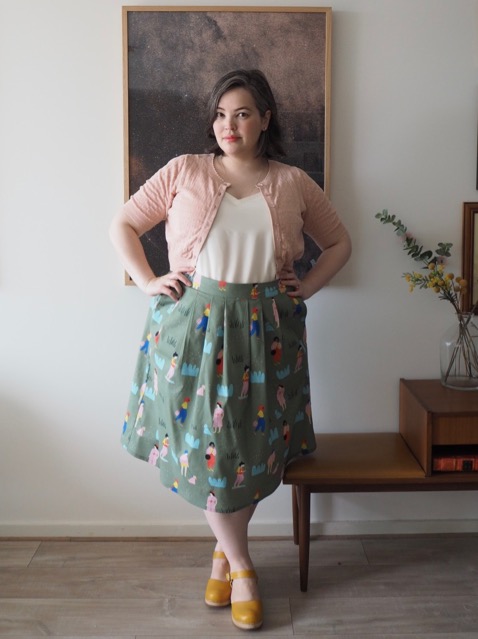 The Wattle Skirt pattern comes with a variety of different options: a bias-cut, pleats, gathers, and either a button fastening or a waist sash. All of the patterns feature an unusual crossover closure at the side seam (perfect if you loathe inserting zippers), and great big pockets (hooray!).
I decided to make the pleated skirt with the button closure out of some absolutely amazing new yardage from my favourite fabric company, Nerida Hansen.
Last year on Twitter I was bemoaning the lack of cool, contemporary textiles designed by independent designers and available to buy in meterage. There were stacks of amazing textile designers doing fabulous designs, but of course almost none of them went above a size 14., and not one of them replied to my emails asking whether they'd be prepared to sell me yardage to make my own. I chased down rumours of bolts of leftover Gorman fabric available at a shop in Melbourne (a fairytale, as far as I can tell) and of course, there was Spoonflower, but the quality never quite lived up to the price.
I can't even remember how I stumbled across Nerida Hansen – Instagram probably – but when I clicked through to her site, I realised that this, this, was what I had been dreaming of. Independent artists, cool designs, lots of Australian content, and natural fibres like cotton, linen, and silk.
I've bought from Nerida Hansen several times now, and everything I've received has exceeded my expectations. The colours are bright and vibrant, the fabric quality is gorgeous, and the customer service has been outstanding every time. Be quick though – styles run out very quickly, and I've missed out of designs more than once by vacillating over them.
For the Wattle skirt I had a couple of meters of mid-weight cotton fabric deigned by French artist Jennifer Bouron. It features a cool print of women walking in the park on an olive green background, and I love it.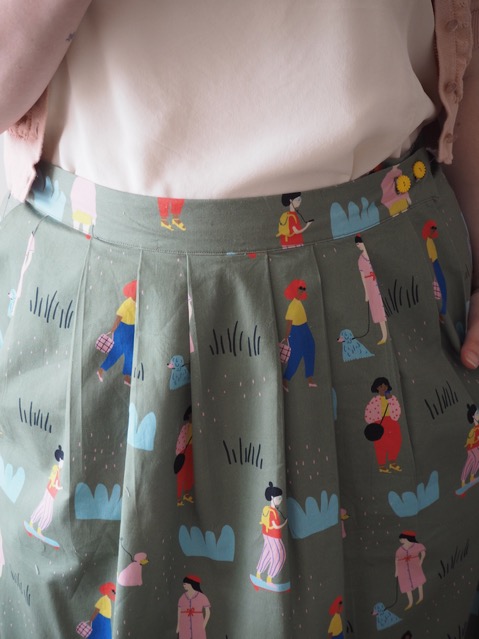 The skirt itself was fairly easy to make. It's the same simple, boxy shape of the Brumby, with deep slashed pockets at the side seams. I may have slightly underestimated what size I needed around the hips, so the pleats pull a little at the rear, and next time I would definitely follow the size chart (rookie mistake) and sew the larger size.
I adore the button fastening at the waist (I especially adore the part where it meant I could skip the zipper), and I'm really happy with the cheery yellow buttons I used.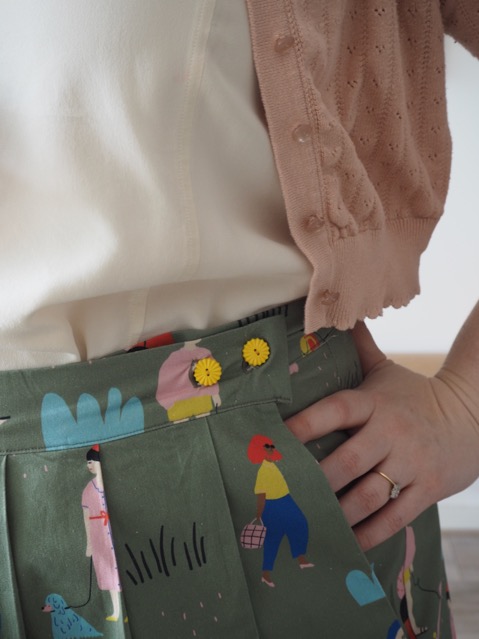 The tutorial for the Wattle Skirt isn't available just yet, but it's a fairly straightforward project if you can't wait, and the instructions that come with the pattern are illustrated and easy to follow.