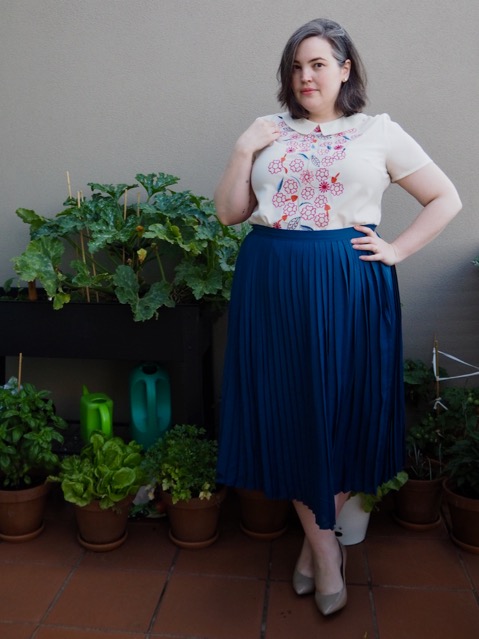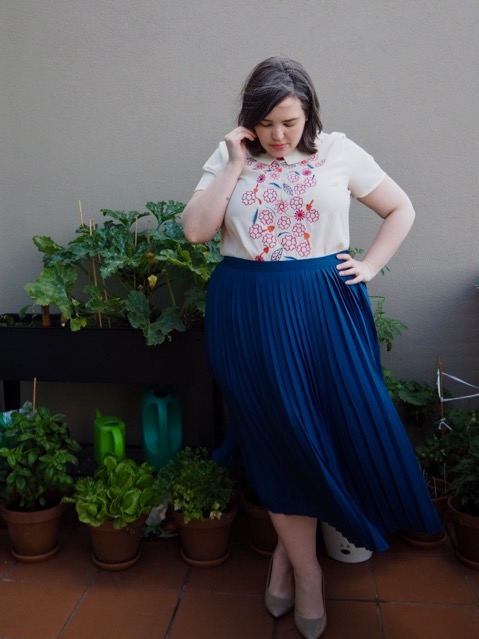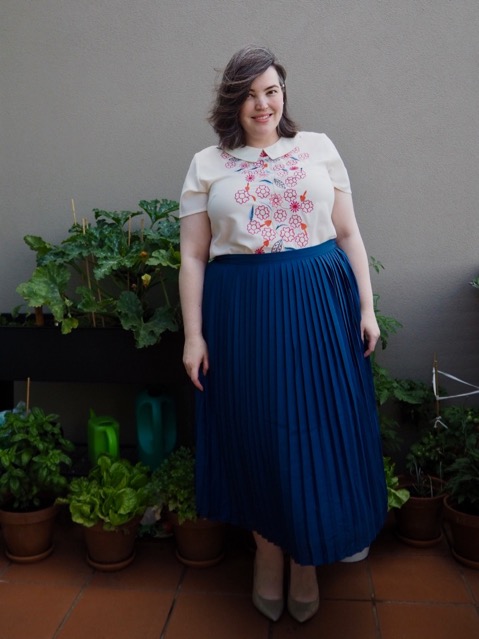 Isn't this skirt the most delicious blue? I've been feeling wildly uninspired by my wardrobe lately, and after a particularly annoying morning where I tried on and rejected at least seven outfits I went on a mini Modcloth binge that included this pretty pleated skirt.

It's been a while since I ordered anything from Modcloth (if I'm being honest it's been a while since I even darkened their virtual doors) as I've been kind of going off the printed floral frocks and full skirts of five years ago, but I saw the combination of peacock blue and knife pleats during the brand's Black Friday sales and for $40 couldn't really resist.
It's part of Modcloth's namesake label which goes up to a size 4X as standard, and this is just one of the things I love about the brand. Free international shipping on orders over $75 is another. Plus the fact that they're genuinely body positive, and include plus-size models in their marketing and product photos. And way the website supports customer reviews – with photos – so you can see what things look like on real people. Also how you can ask customer service for true measurements of any item and if they don't have them on record they'll send them to you via email. Remind me again why I'm not shopping here more often?
Anyway, I love this skirt despite the lack of pockets. it's a lovely light fabric and it's fully lined which gives it a really high quality feel. There's no stretch, but the size chart is pretty spot on (or, like I said before, chat to a 'Modstylist' and they should be able to give you exact measurements).