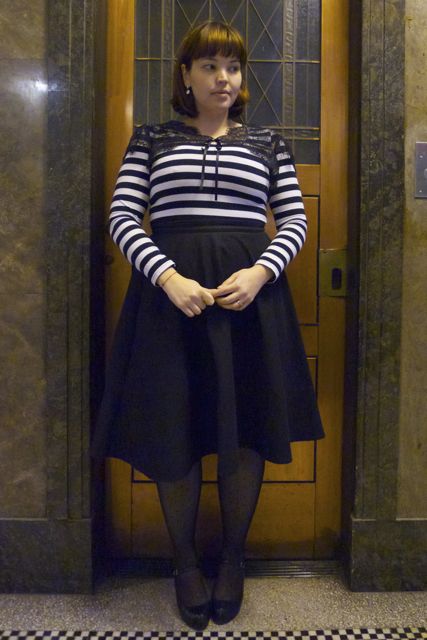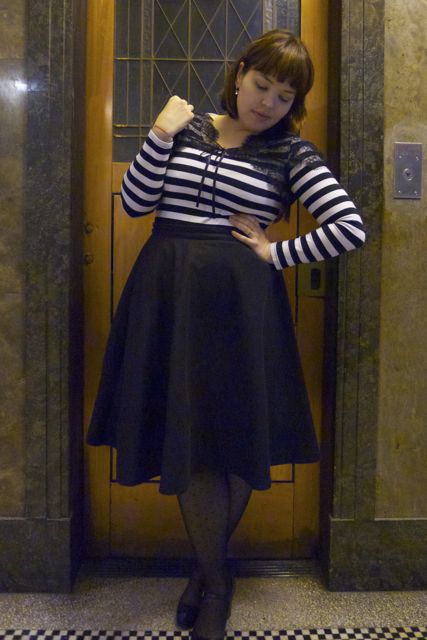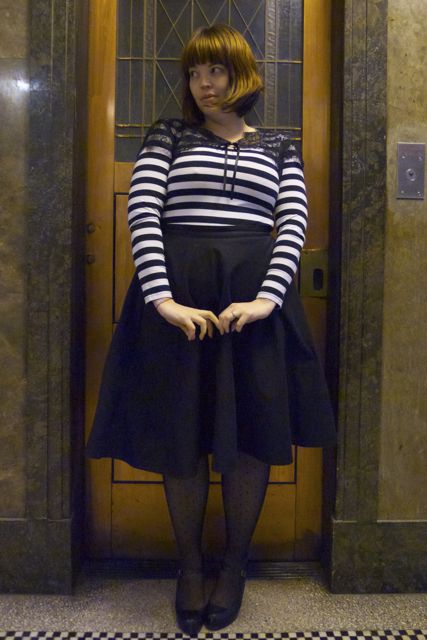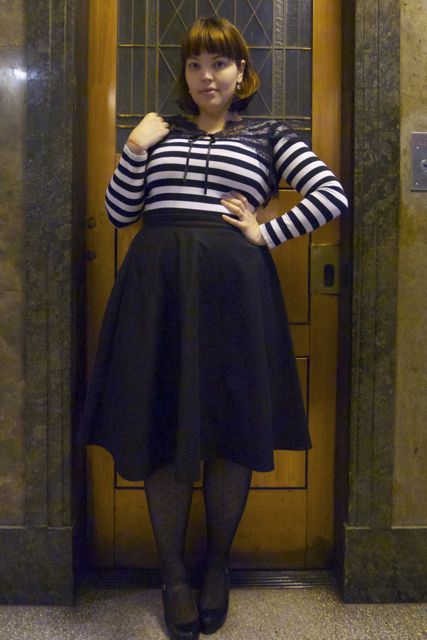 Top: Glassons
Lace Bolero: City Chic
Skirt: Asos
Tights: Sussan
Shoes: Shubar
The Sophisticate really liked this outfit, declaring it " somewhat… spanish".
I think it's the lace bolero that gives it that vague air, though it was actually part of City Chic's lingerie collection, and is probably supposed to be worn over Not Much At All, rather than a long sleeved striped top.
I liked the delicate touch of eyelash lace against the bold black and white stripes, it prettied up the whole look and made sure I didn't look TOO much like Beetlejuice's sister.
I'm wearing my new chunky heeled Mary Janes from Shubar. My much-worn ruffled-toed wedges from Wittner are on their last legs, and I've been trying to find another pair of black shoes that are suitable for striding. These have the same snub point toes as my beloved tan Chie Miharas and I thought they might be as comfortable, but so far my toes are living in squishville.
The problem with shoe-shopping is that you need to find a happy medium between buying shoes that fit well in the shop and then stretch to be too big within a few wears. Or you buy them snug in the shop, and hope that you can survive the breaking-in period that will eventually result in a pair of shoes that's perfectly moulded to your feet.
I went with snug… hope I don't regret it!
Finally, can I just thank everyone for their kind wishes and thoughts for my beautiful little sister. She appreciated it, and so do I.