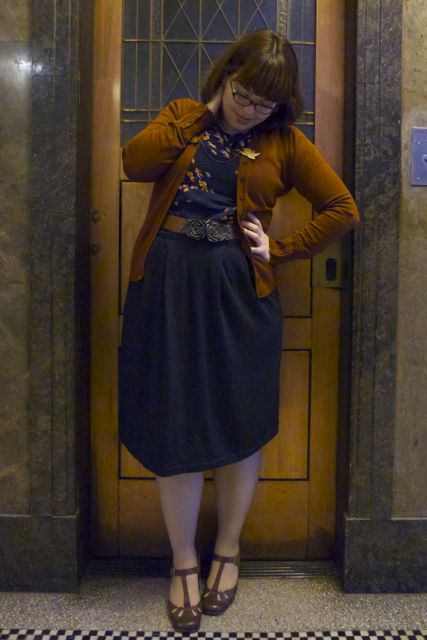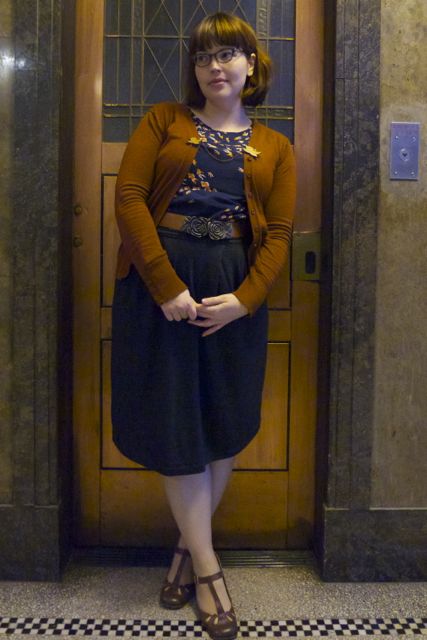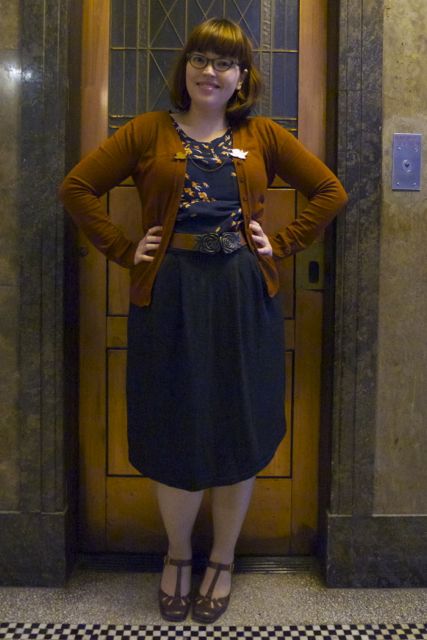 Blouse: Dorothy Perkins
Cardigan: Glassons
Belt: Glassons
Skirt: DIY
Shoes: Chie Mihara
I'm wearing a LOT of these russety oranges and browns this winter – this cardigan's been on regular repeat, as has the belt. This is first time you've seen this awesome goldfish print blouse from Dorothy Perkins, though.
I bought it MONTHS ago, and I've been loving wearing it. It crushes pretty easily, which is annoying, but the voluminous cut and breezy cotton blend fabric made it lovely to wear on hot days. I've been missing it since the colder weather arrived, then it occurred to me that it actually matched quiet well with my current preferred winter palette.
The draped skirt, loosely fitting blouse and cardigan worked well together, but the outfit needed something to finish it: My CatRabbit Owl brooch was perfect.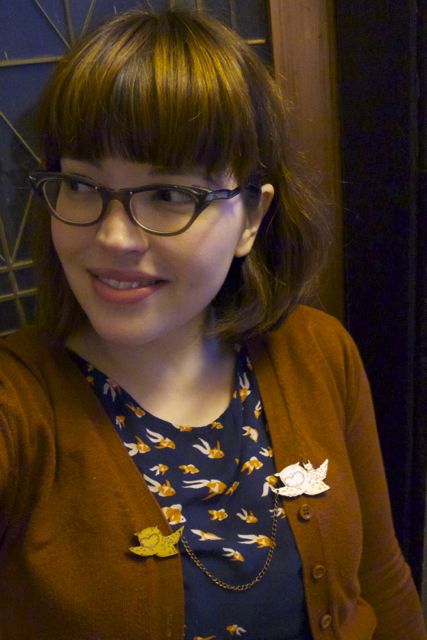 Brooch: CatRabbit
It makes me think of the legend of the fish that fell in love with a bird. An impossible love, but at least it makes a successful outfit!