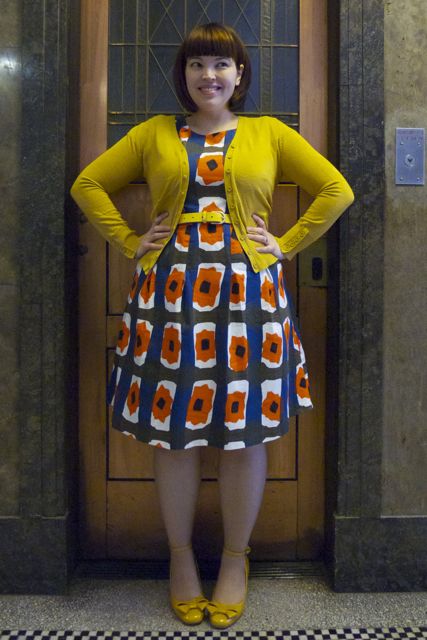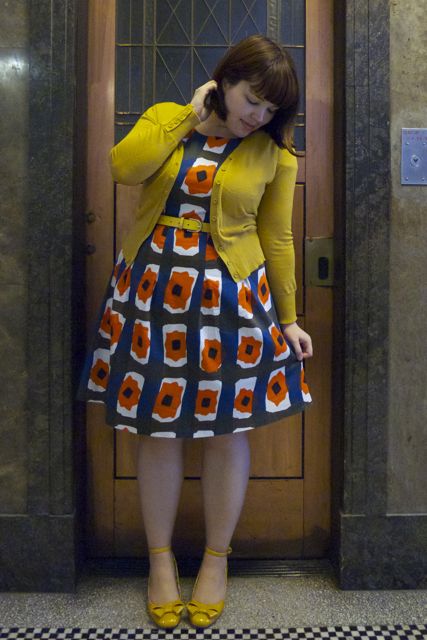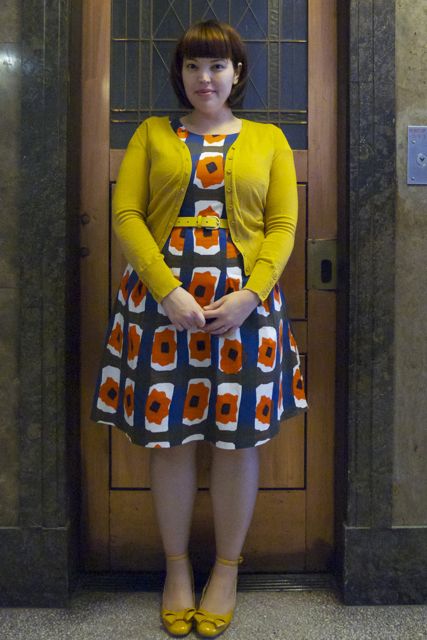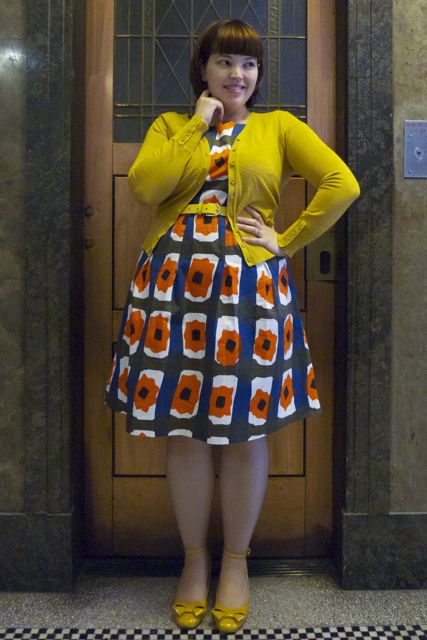 Dress: Wallis
Cardigan: Glassons
Belt: Sussan
Shoes: I Love Billy
 Way back in April last year I linked to a dress from the UK brand Wallis as an example of an awesome printed fabric dress.
The dress was part of Wallis' "1923" range, which was inspired by prom dresses from the 1950's and used prints from Wallis' own archives. All the dresses were pretty cute, but this one – with it's Marimekko-inspired poppy print – was a personal favourite.
It must have been a personal favourite for a lot of people, because before I had a chance to buy one for myself, *poof!*, they were gone.
I scoured eBay for a few months before finally resigning myself to the fact that I'd simply missed out.
Imagine my enormous surprise (and delight!) when reader Rachel emailed me saying she'd bought the dress for herself, but had never worn it, and had decided to pass it on. To me!
I couldn't be more delighted!
It's a size smaller than I probably would have bought, and fits perfectly. The quality is excellent – the dress is a lovely soft cotton, and the print is so retro-cool.
So, for you Rachel:
THANK YOU!