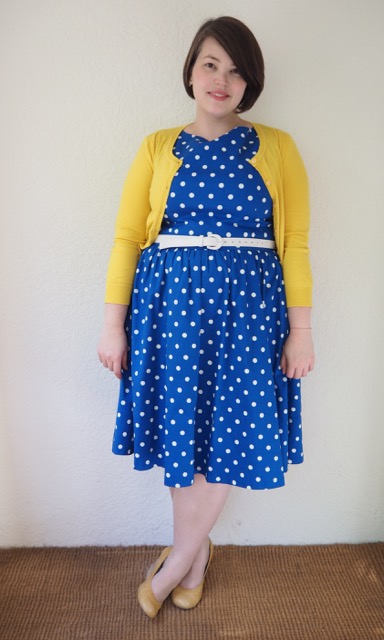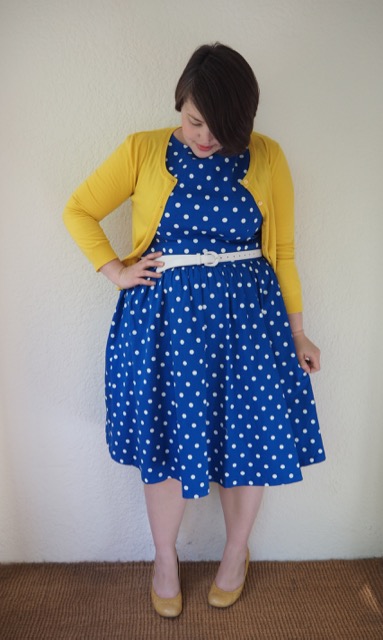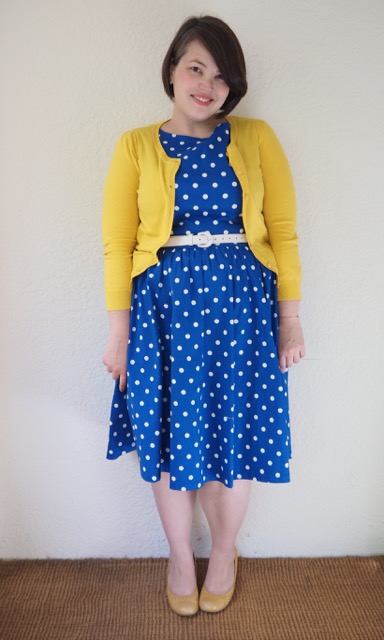 Dress: Lindy Bop (via Kitty Rose Couture)
Cardigan: Cocolatte
Shoes: Seychelles
I've heard a lot about Lindy Bop dresses around the traps, but I've never taken the plunge and ordered one. I don't know why; the vintage styling, bold prints and bright colours have my name written all over them… They're remarkably well-priced, the brand goes up to a UK size 26, and it turns out that the size 18 fits like it was made for me. Which is either good news or bad news, depending on how you look at it!
I spotted this one through the open door of Kitty Rose Couture as I was driving up Sydney Road and pulled over for a quick look. Just a look, you know. Then it was in my size so of course I HAD to try it on. And when I found out it was only $89… well, as you see.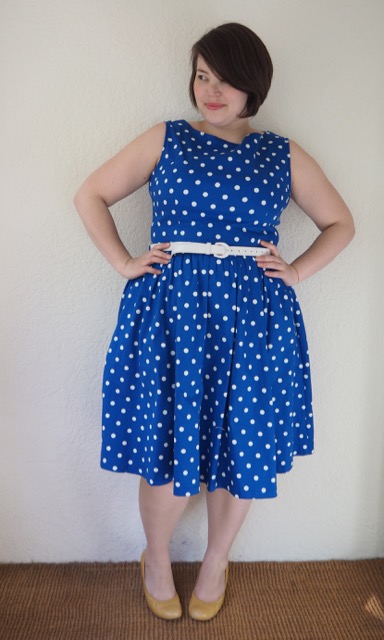 It's actually my, um, third blue and white polkadot dress. But it has smaller dots than my vintage polkadot dress, and it doesn't have the piping and buttons of my polkadot shirt dress so I decided it was different enough. That's my story, and I'm sticking to it.
It's a gorgeous dress made of a really heavy drill cotton, and fully lined. No pockets, but it does come with the removable belt. The skirt has a great fullness to it, even without a petticoat and I love, love that the arm holes aren't great huge gaping things that flash my bra all over the place.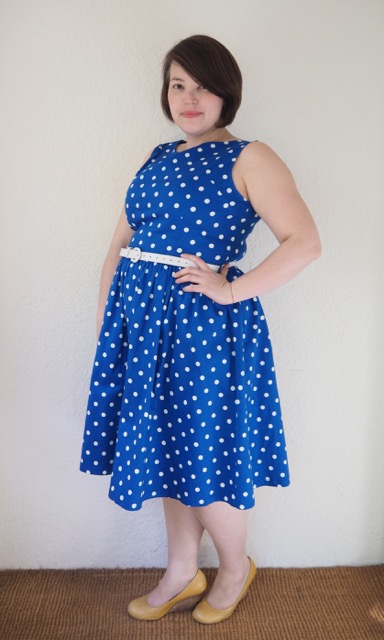 Meanwhile, back when I had my fringe I used to get told that I looked a little like a plus-sized version of Rachel Khoo. It probably had more to do with my obsession with cooking and our shared Eurasian heritage than anything else, but I have to admit I was tickled to find a picture of her wearing this exact dress during a photoshoot for her – wait for it – visit to Melbourne.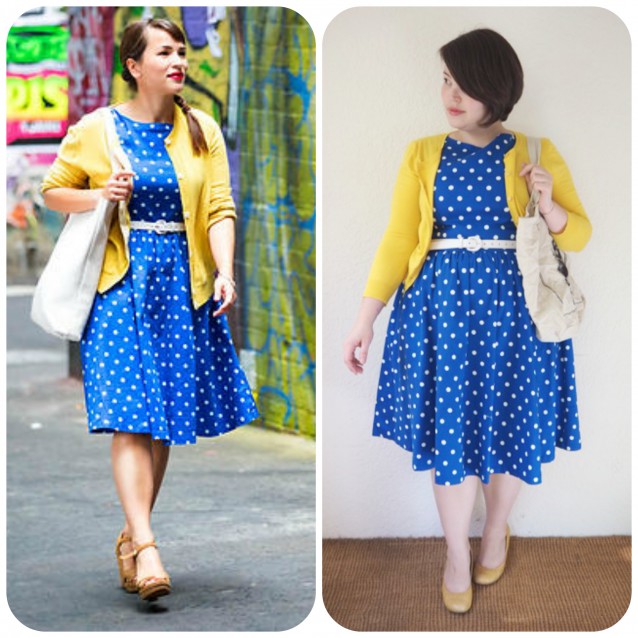 Snap!