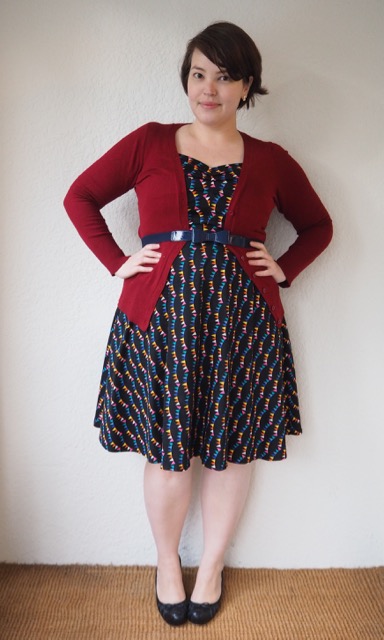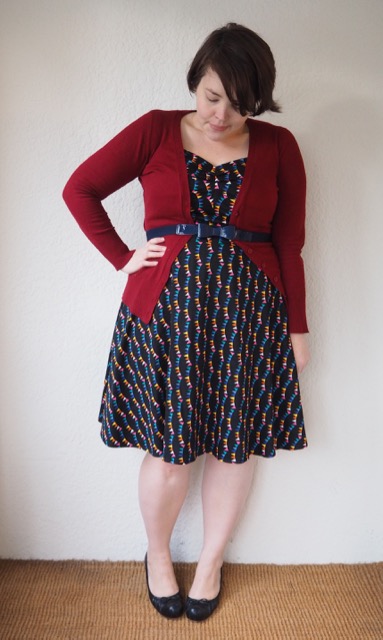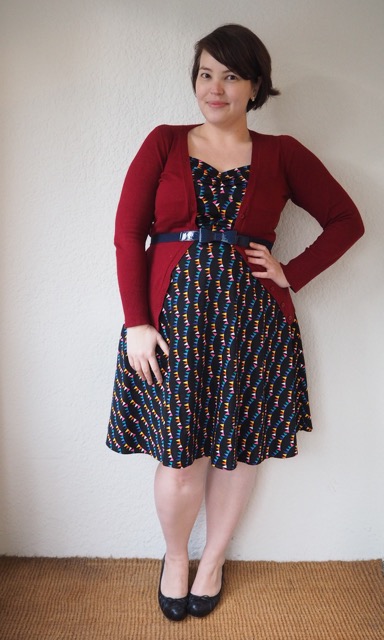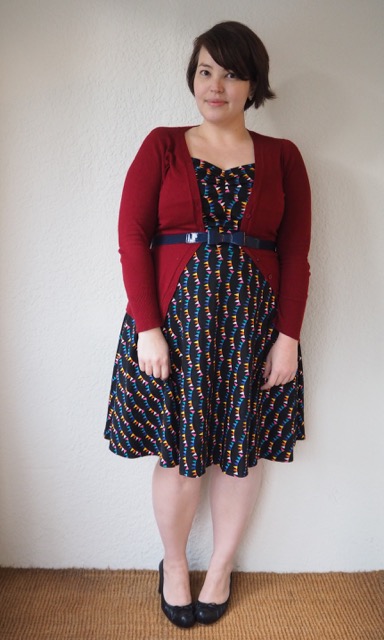 Dress: City Chic (Similar Here)
Cardigan: Paper Scissors (Similar Here)
Belt: Closet Confessions Boutique
Shoes: Chie Mihara
Oh my God, look how white my legs are! Hi bare-legs weather – I've missed you!
Just a simple bunting-print dress – and oldie, but a goodie from City Chic – and a belted cardigan because it might be bare-legs weather,  but it's not quite bare-shoulders weather… yet.
The first couple of weeks in my new job have been good. It's been nice to have the flexibility of a repping job again; every day different from the last. The product's very new to me (from books, to baby supplies) but I'm developing a radar for prams and a snobbish attitude about the best brands. (Mine, naturally)
I miss my books, I do. I miss the challenge of selling four hundred or more new products every release, and having to learn about new designers, artists, chefs and so on every month. I miss my booksellers as well – Some of them I've been seeing once a month for over a decade, and that's a long relationship in anyone's book (pun intended).
But life is coming back into something resembling a normal routine, and that's a nice feeling. I'm reading lots, sewing a bit, baking less (no workplace, so no-one but Cameron and myself to eat the goodies I make).
And now that I'm not being boss-lady any more I've rediscovered my love of colour, full skirts and pretty dresses.
Just in time for Spring.