Dress: Ginger Tree
Shoes: Yes Walker
Yep. Still hot. Bloody Melbourne's suffering through a record-breaking heatwave that has resulted in 9 days straight of 30+ degrees… and the nights haven't been much cooler.
Still, we just enjoyed a long weekend, I saw a FANTASTIC plus-size vintage fashion show (where I feel stupidly in love with a bright yellow dress: drooooool), went to the ballet, and my Mum's visiting, so life's not all bad.
I've been obsessed with heart-toe shoes for a few years now, after seeing the original Melissa "Lady Dragon" shoes on umpteen wedding blogs. I even tried a pair on in-store, which is a huge concession for me because one thing I loathe with a burning passion is slingback shoes (probably sour grapes as I've never found a pair that will successfully stay on the backs of my feet properly).
My obsession has become so bad that I'm seriously considering paying hundreds of dollars to have a pair of heart-toe shoes custom-made for me by a professional shoemaker… or failing that, shelling out the obscene $35 shipping cost that Ban.Do puts on the international shipping for a pair of their Heart Shoe Clips.
You can't imagine how delighted I was to spot these on Pinterest.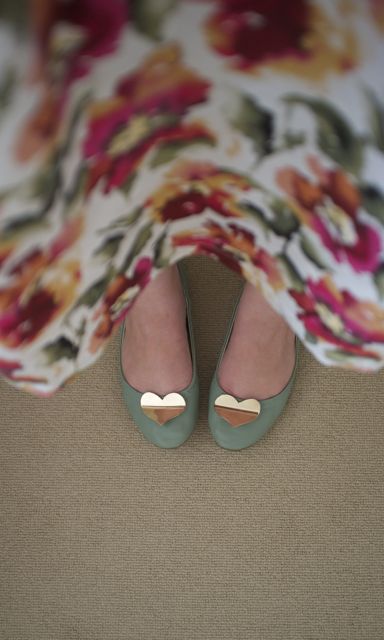 Shoes: Yes Walker
I don't often buy shoes online – I have wide feet, and I spend a lot of my time walking, so I'm fussy about things like comfort and heel height.
But these were a meagre $30 with free shipping, and they qualified for a buy-one-get-one-free promotion, so I thought I'd take the plunge.
I've often found that shoes from cheap Asian shops fit my feet better than those from proper boutiques in Melbourne. I heard somewhere that on average Asian people have wider feet than Caucasian people, so maybe that's my Dad's genes shining through. Whatever the reason, even though the quality's usually dreadful, if I can find a shoe shop in Chinatown that goes up to my size (39) I often walk away with a few pairs. It helps that they're ridiculously cute, and more adventurous with colour and decoration.
I placed the order on the 1st of Feb, they shipped on the 6th, and I received my package on the 28th.
The shoes were individually boxed, and each pair was in its own dust bag, which was a nice touch.
For my "one-free" I got a pair of bright yellow stitched loafers in a size "8.5-9". They were disappointingly unflattering (I have to give up on this fantasy that I can wear loafers) so it was with some trepidation that I slipped on the ballet flats.
Perfect.
They're not leather so my feet do tend to get a bit slippy and sweaty on hot days (which, of course, is ALL THE DAYS) but they're comfortable, fit well, have good grippy soles that aren't too thin, and the heart's a metal buckle that's been inserted into the fabric of the shoe, so it won't get loose or fall off, no matter how rough I am with them (and I'm rough on my shoes).
My only regret is that I got the green; in retrospect they're a bit too similar to my turquoise ballet flats. Black would have been better, especially as I don't own a pair of black flat shoes.
I might have to go back for seconds!