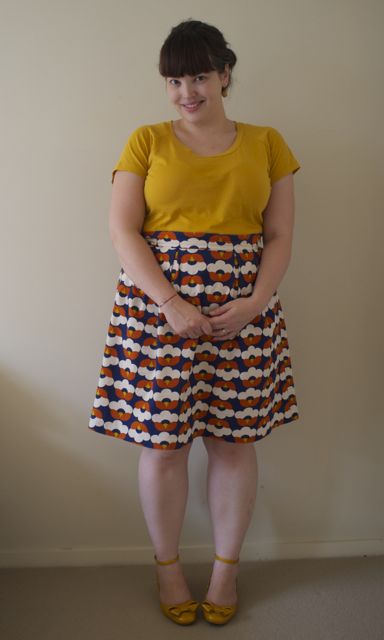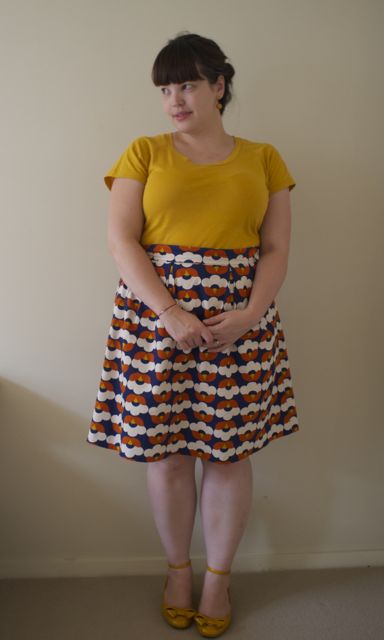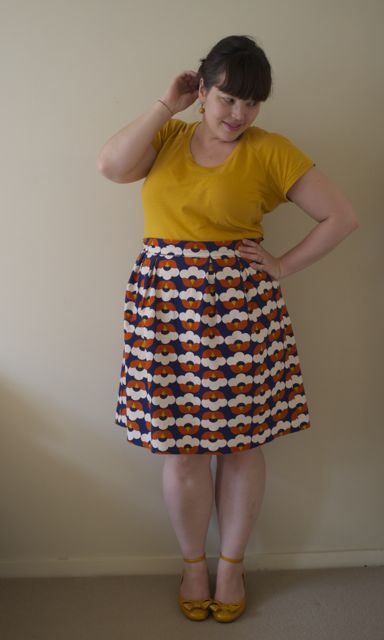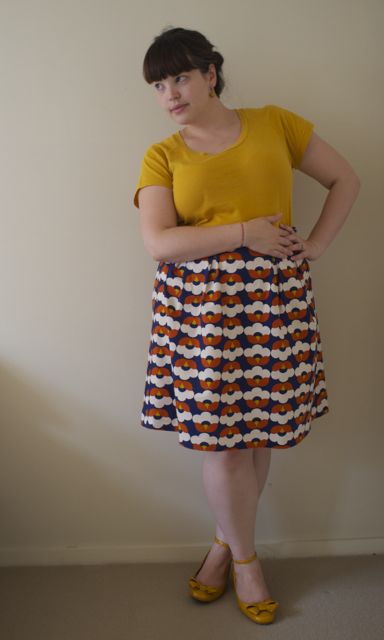 Top: Bonds
Skirt: DIY
Shoes: I Heart Billy
I'm in a bit of a sewing rut at the moment. I started to make a bright yellow skirt recently, but lost momentum half way, and I haven't brought the sewing machine out since.
I've been toying with the idea of buying some jersey fabric and having a stab at making myself some "comfort" shorts for wearing under dresses – possibly expand my sewing repertoire from skirts, skirts, and more skirts – but every time I go to the fabric shop I get distracted by all the pretty non-jersey fabrics.
There's a netting fabric with flocked love hearts which I think would be sublime gathered over a full skirt (another skirt).
Or the rainbow stripe fabric that I found on Spoonflower which is specially designed for making full circle rainbow… er, skirts.
Plus I've been thinking about revisiting my old DIY remix for making heart pockets. On skirts.
I have enough skirts, sigh.
I have itchy crafting fingers because I'm spending so much time on Pinterest, and there's so many awesome projects to do that get posted on my wall. But I've got little time and less motivation at the moment.
I have found Pinterest helpful for increasing the number of hairstyles I have at my disposal. I was particularly enamoured with this one. It's a variation on this tutorial and I'm pretty happy with it!