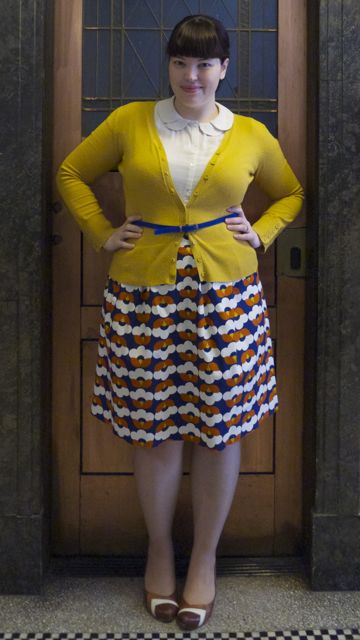 Blouse: Dorothy Perkins
Cardigan: Glassons
Skirt: DIY
Belt: Dangerfield
Shoes: Chie Mihara
Spotlight KILLS me. Seriously, every time I go in there I see at least seventeen fabrics that I fall head-over-heels in love with. This retro seventies-style floral print caught my eye the moment I walked in the door. It's a heavy cotton fabric, and only $15 a metre so I snapped up a few metres straight away thinking I could decide what to make with it later.
Later, I decided it needed to be a skirt.
I went patternless again, and just made a basic box-pleat skirt with a zip fastening and a waistband.
1. Cut your fabric into two identical rectangles with the short side indicating how long you want the skirt, and the long side long enough to wrap around your body, plus extra for the pleats. You'll also need a waistband; a long strip of fabric twice the width you want the waistband to be, and long enough to fit around your waist.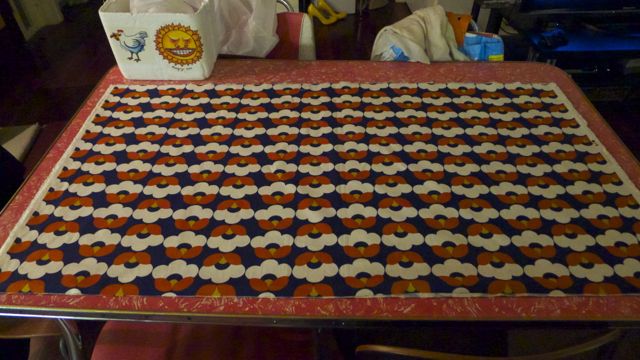 2. Fold each piece of fabric in half and mark the half way point with a pin. This is the centre front and centre back of your skirt.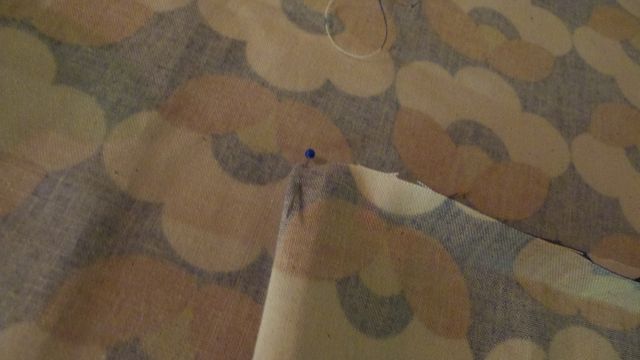 3. Take the measurement of your waist and halve it. That's how long each skirt piece should be once you've inserted your pleats (less seam allowance). Take the length of your fabric, subtract the length of your half-waist. The number that's left over is how much fabric you have to put into the pleats. Divide up that measurement according to the number of pleats you want. Pinch up that quantity of fabric at equal intervals on either side of the centre pin. (Sorry – I know that step seems really confusing and mathsy but it's pretty self explanatory when you start making it)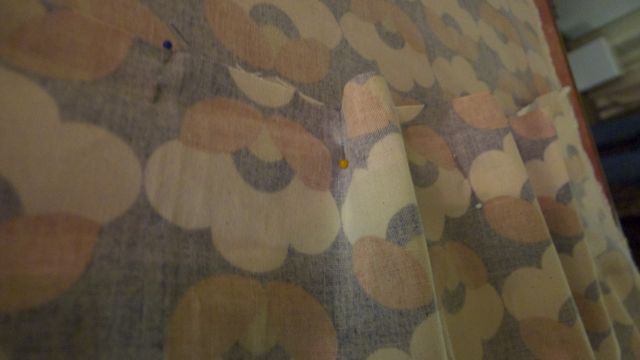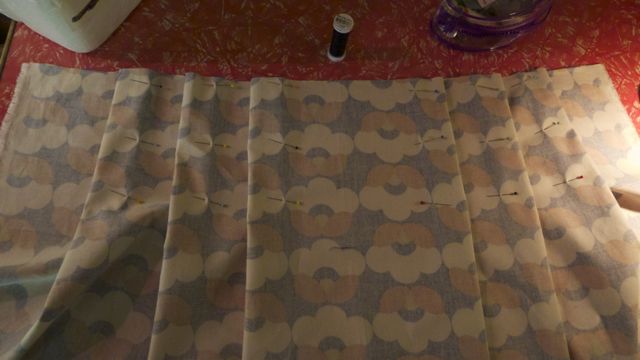 4. Baste the pleats closed on the sewing machine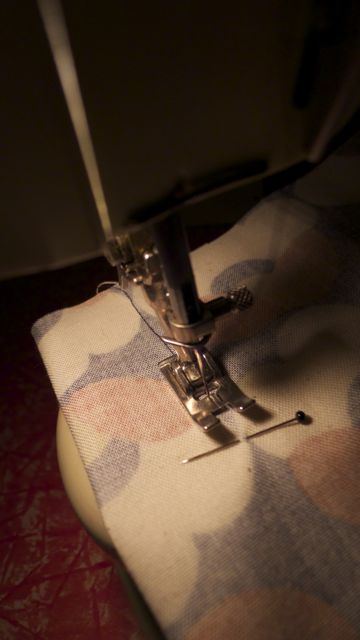 5. To make the pleats a box pleat you have to bring the centre of each pleat to meet the seam (so you have equal amount of fabric on each side of the pleat), then pin press and baste in place.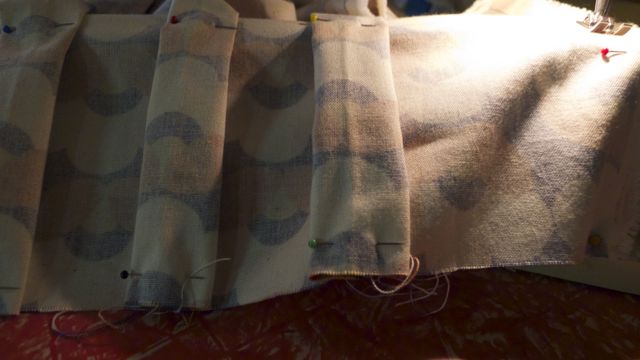 6. Rinse and repeat for the other piece of skirt; then right sides facing, sew one of the side seams together.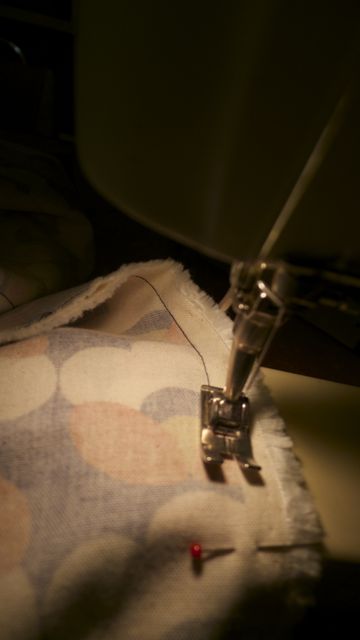 7. Waistband time! Take your strip of fabric and apply interfacing. to the wrong side of the fabric. Then fold on half lengthways and iron a crease.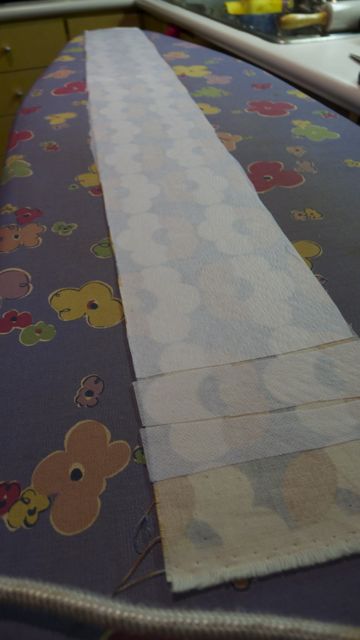 8. Finish the edges then pin the waistband to the skirt; right sides together, and stitch.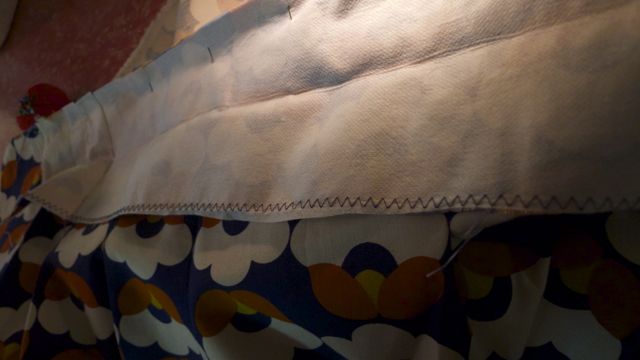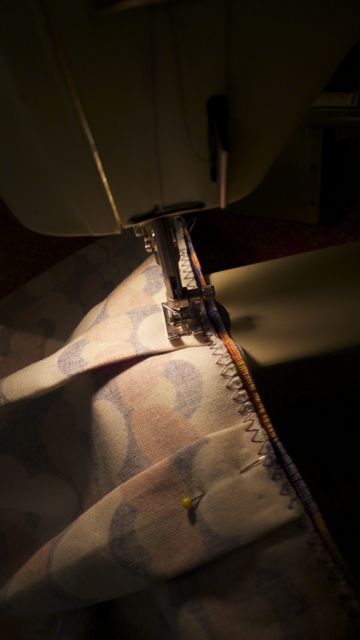 9. Fold the waistband over, and with the top of the skirt (where it's been sewn to the waistband) sandwiched between the two layers of waistband pin and stitch into place.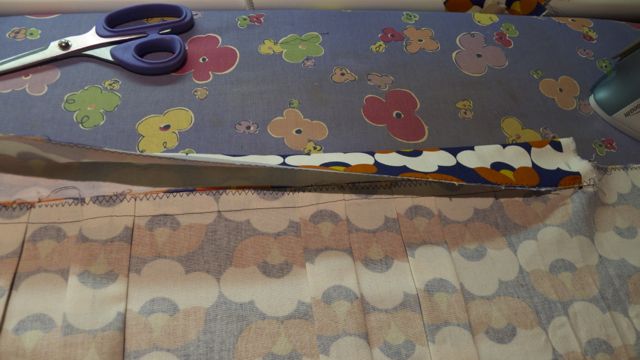 10. At this point I'd apparently lost the plot, and stopped taking photos. I think there was wine. Let's blame the wine. Basically you're done though, all you have left to do is to insert the zipper and finish the second side seam, remove the basting on the pleats, then hem your new skirt!