The Sophisticate and I are attending a wedding in Tokyo at the start of December, and because I don't really have anything warm enough that's also dressy enough for the occasion I decided it was a good opportunity to treat myself to a new dress.
In August I ordered a long sleeved wool dress from Etsy, but we're two weeks out from the wedding and it still hasn't shipped.
The seller lives in Vermont, which means they got a bit caught up in Hurricane Sandy, so I completely understand, but it's still making me VERY nervous.
We're coming into summer in Australia (though you wouldn't believe it with today's top of 17 degrees, and all) so there's not many warm, long sleeved dresses in the shops at the moment. There's still a few shops online who can get a back-up dress to me on time though, so I've been doing a precautionary browse.
Igigi's new range, entitles "The Golden Age of Couture" seems like a good place to start. Their clothes are always beautifully made, they travel exceedingly well, and – most importantly in this situation – their shipping takes a meagre few days. I love the theme behind the line; it's inspired by the opulence and lavishness of the French and Russian aristocracies, and though neither of them came to a good end, they all looked pretty stylish during it.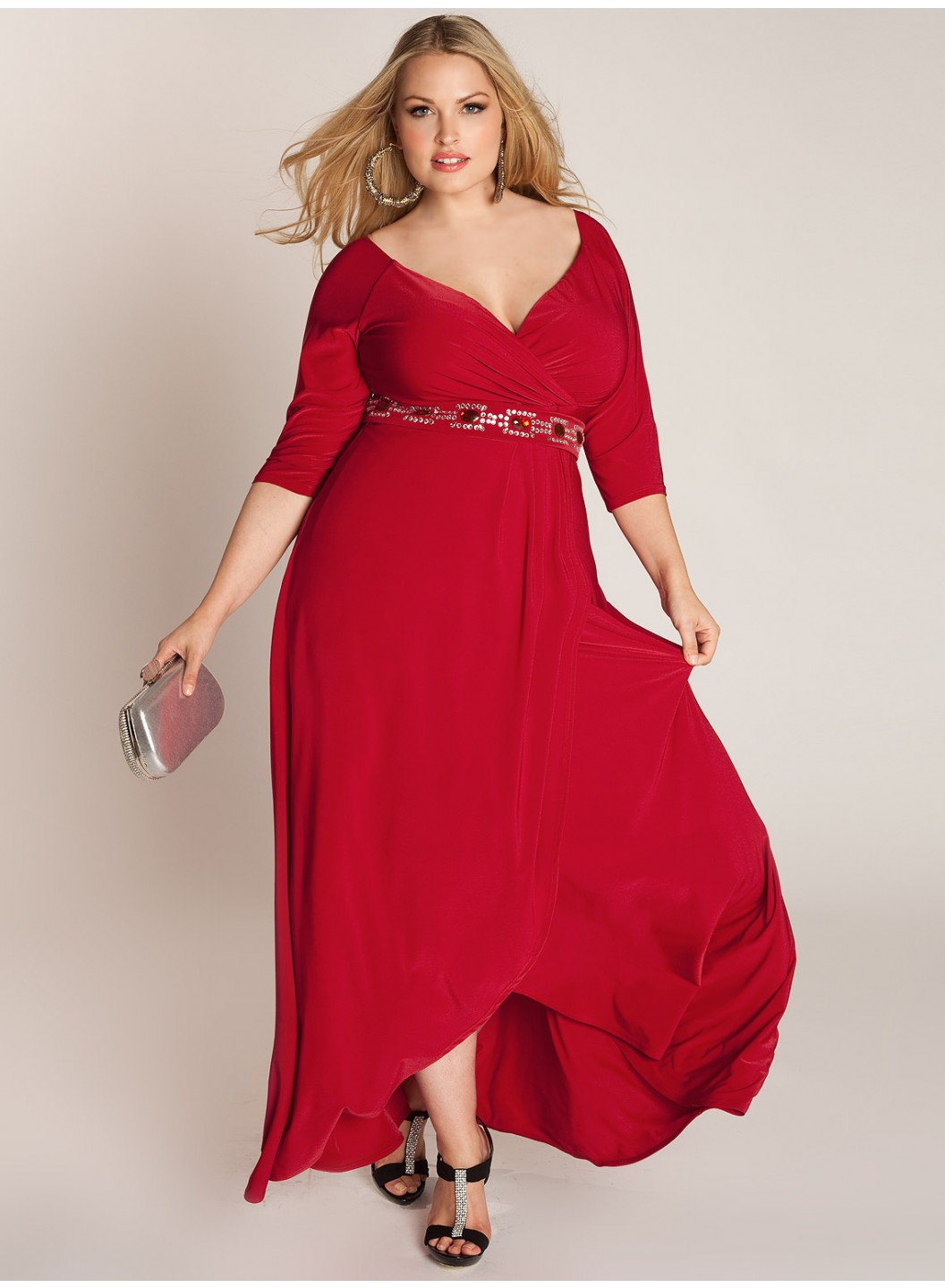 Nadine Jeweled Gown In Ruby 
OK, so maybe the Nadine a leeeeetle OTT, considering it's a traditional Shinto wedding. But this is definitely the dress you want to wear to upstage the bride!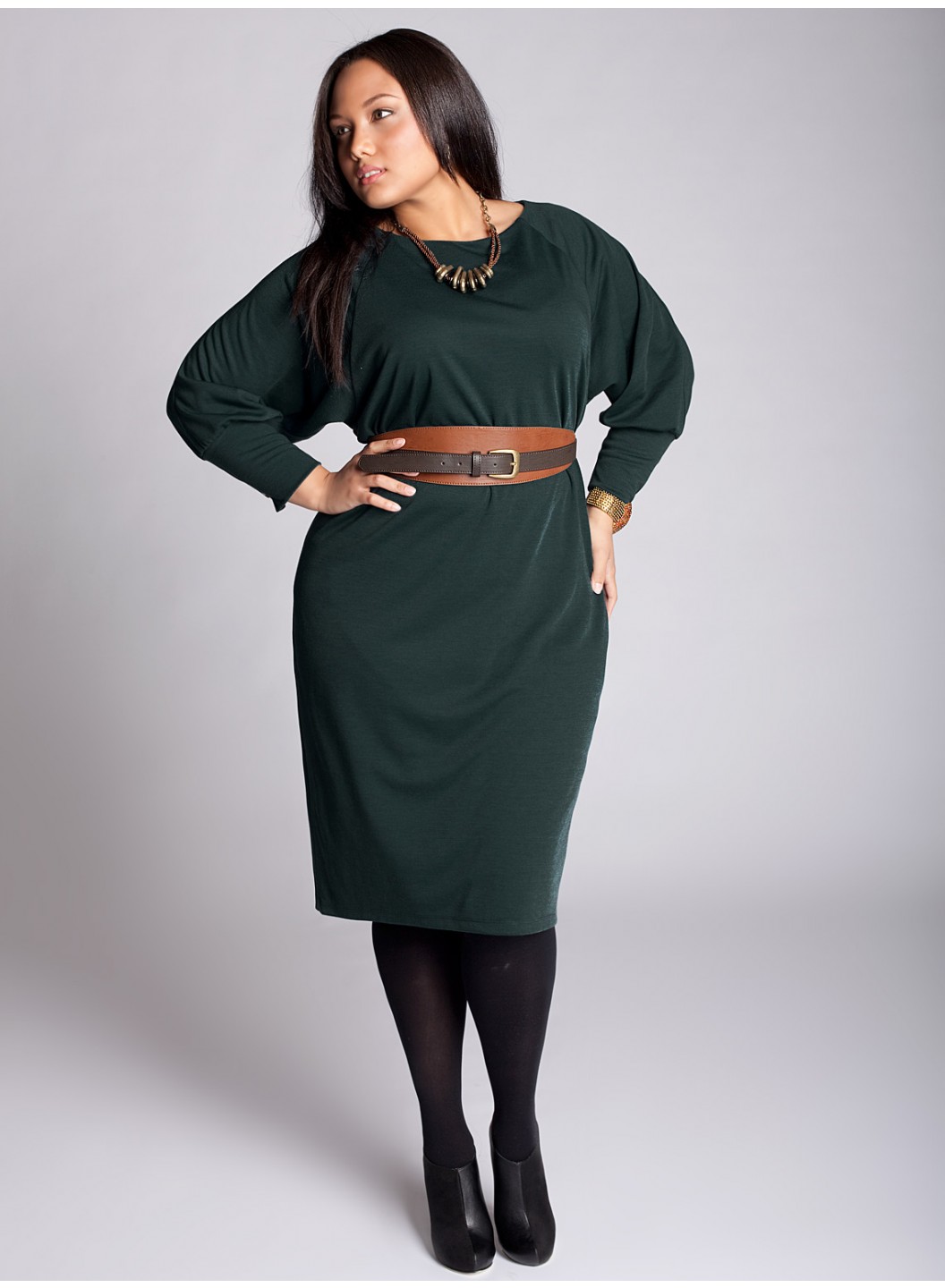 Isolde Belted Dress in Parisian Green
I actually completely love this dress, especially the belt! It's flattering, classy and very versatile. A definite contender.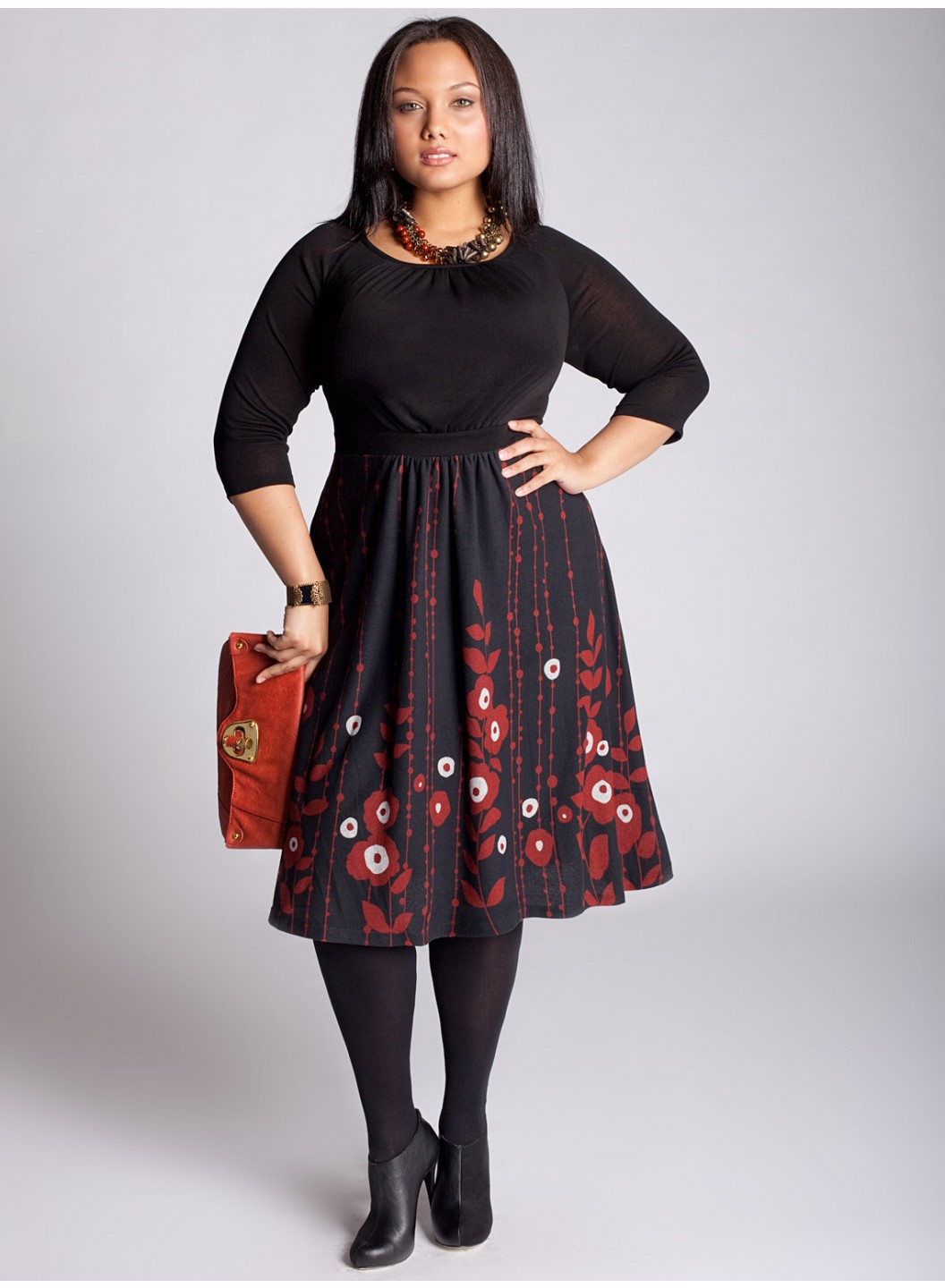 Lynette Sweater Dress in Black 
At the opposite end of the dressy spectrum to Nadine, Lynette probably isn't quite fancy enough to make it at a wedding, but I included it here because I adore the print on the skirt. The blouson bodice and shorter hemline suggest that it was be dreamily comfortable to wear, too.
By the way, have you checked out Igigi's Curve Connection yet? I just think this is such a great project!
We all know that clothes look different on models and mannequins than they look In Real Life, so I love that Igigi has started a project that encourages their IRL fans to show off their dresses and styling ideas.
Plus, anyone can get in on the action with a 10% off code for every entry, and the opportunity to win a $500 voucher every month!
Finally; If you haven't already, please take moment to vote for me – #190 – in the Navabi Curvy Blog Awards. There's only a bit over a week to go before the ten shortlisted blogs go before a judging panel for the opportunity to win a trip for two to London for Fashion Week (and squirrels). It would mean such a lot to me to be able to bring you the news about the exciting upcoming fashions for Autumn and Winter, and even more to be able to give my little sister a bit of a holiday from the chemo and the opportunity to travel overseas for the first time.