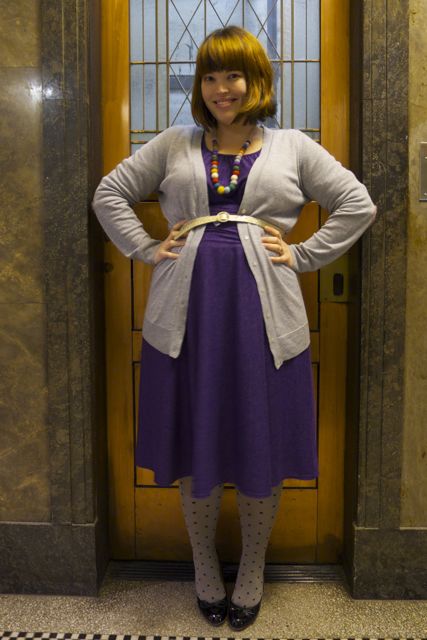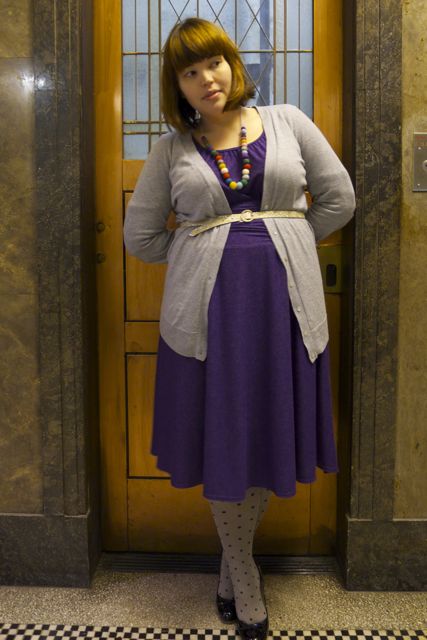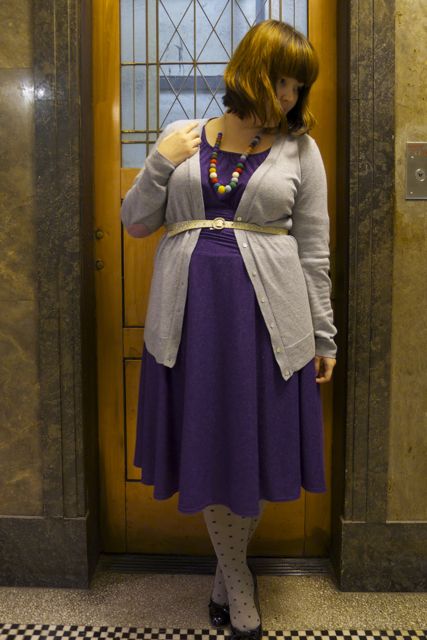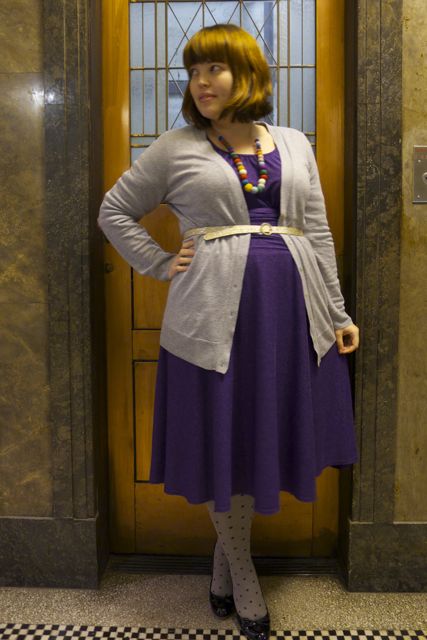 Dress: Eliza Parker
Cardigan: Gap (remixed)
Belt: Forever New
Tights: mesop
Shoes: Milu
Necklace: Mi Lado Creativo
It's been particularly cold and wet in Melbourne this past week – not an ideal time for our hot water system to go on the fritz, but there you go.
Because our hot water system also runs our hydronic heating it's been very very chilly in the evenings, so I've been wearing a lot of warm layers.
This Eliza Parker dress – The Sofia –  is a great one for snuggling in. The fabric is a soft mohair jersey, and the style is ridiculously flattering with a wide ruched waistband and gathered scoop neck.
Because of the frigid weather I had to add tights and a wooly cardigan, then belted the cardigan, so as not to lose the lovely narrowed waist of the dress.
I'm not usually great with the whole belted cardigan thing (it's the boobs, I think) and I definitely prefer this dress unadulterated, but with the addition of a felted bead necklace it works OK. And it's warm, comfortable, and good for curling up on the couch with a hot cup of tea, and that's definitely the most important thing.