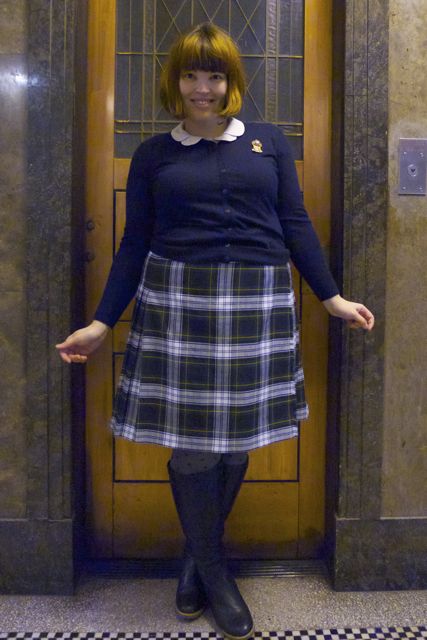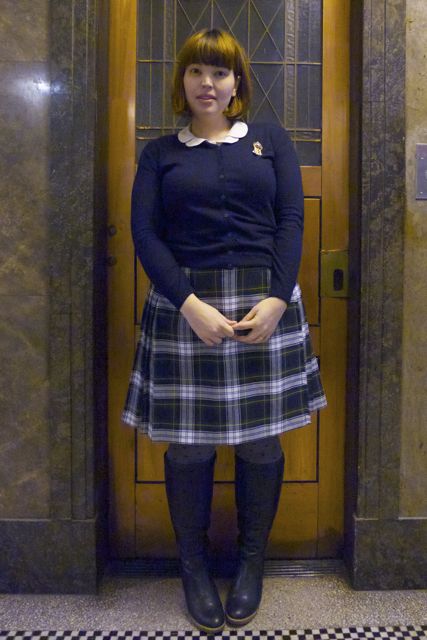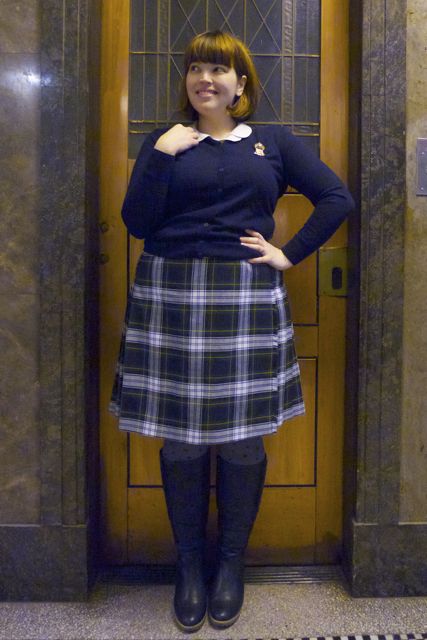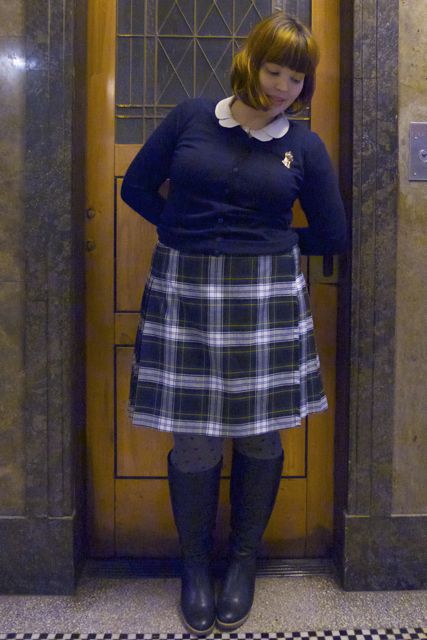 Top: Dorothy Perkins
Cardigan: Eugenie Cashmere
Skirt: Vintage via eBay
Tights: mesop
Boots: Duo Boots
This is the second vintage tartan skirt that I "accidentally" bought from eBay. It's even more schoolsy than the first, and I wore it with polkadot tights, knee-high boots, and a cashmere cardigan that I've sewn up the front so the buttons don't gape.
It's still pretty uniform-esque (I think it's my beloved peterpan collar) so I added a cute vintage brooch that I bought of Etsy months and months ago: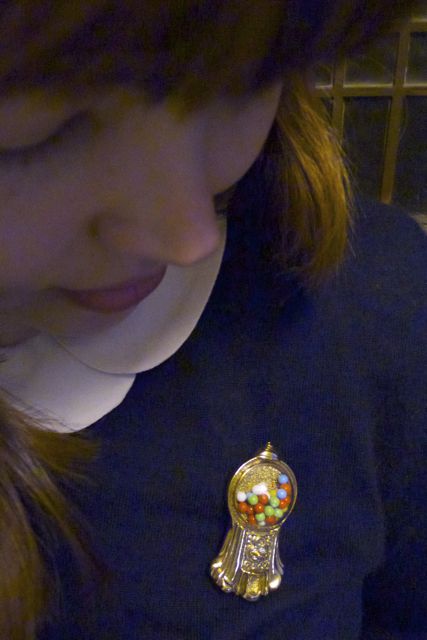 Brooch: Vintage via You In Mind
It's a little goldtone gumball machine, and the "candy" inside the dome actually moves around! It's vintage, but they must be pretty common because I found this one on Etsy for a steal after getting pipped at the post trying to buy an identical one off eBay. A cursory search on Etsy brings up this one, and this one.
In a pretty decent act of Fail, I wore this brooch to the dentist. He laughed when he saw it, but I felt like a bit of an idiot. What? Sweetooth? Me?