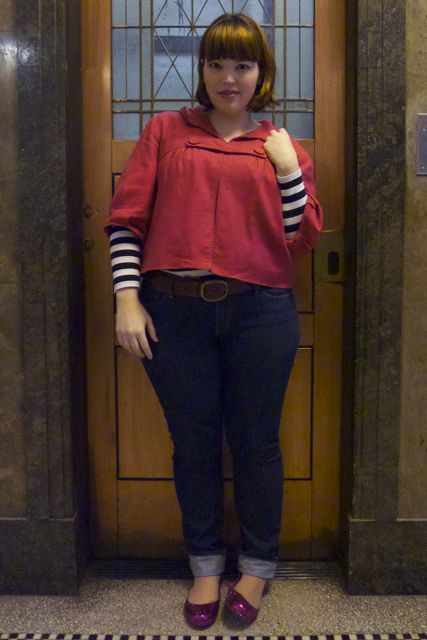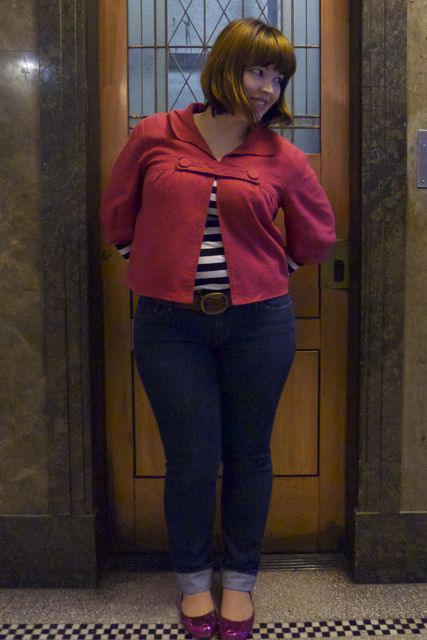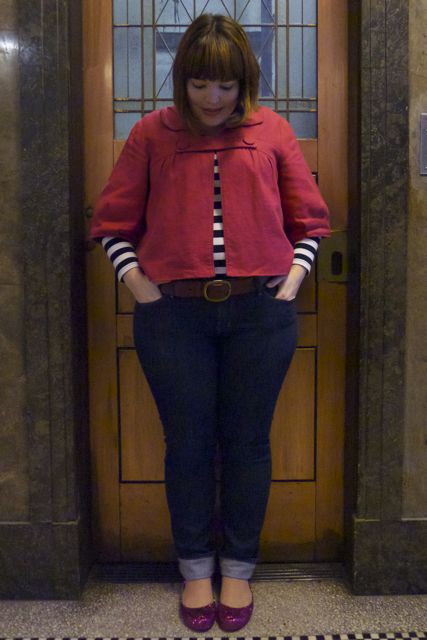 Top: Glassons
Jacket: Sussan
Jeans: Levi Curve
Shoes: Melissa
Yeah, so I built this outfit around the shoes, what of it? They're hot pink, plastic and glittery, and wholeheartedly deserve to have an outfit built up around them.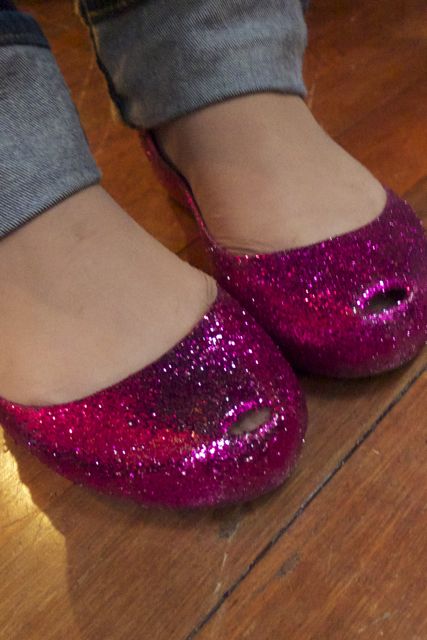 These little beauties caught my eye a few weeks ago in the window of the new Melissa shop which has opened up in Melbourne's QV Building. Well, truth be told, the Dorothy-esque red heels caught my eye first, but these came a close second, and I figured since I already had a pair of Ruby Slippers, I couldn't really rationalise a second pair (the flats got bonus points for being a third of the price of the heels, too)
The Sophisticate had to work today, so I took the opportunity to do some window shopping, and apart from leaving a trail of glitter these held up well.
People keep asking me if my feet getting sweaty and uncomfortable in Melissa shoes, and the answer is surprisingly "no". Apparently authentic Melissa shoes are made out of some kind of high-tech "breathable" PVC – I'm not sure how legit that is, but I can honestly say I've never personally had a problem, and I'm on my feet pretty constantly.