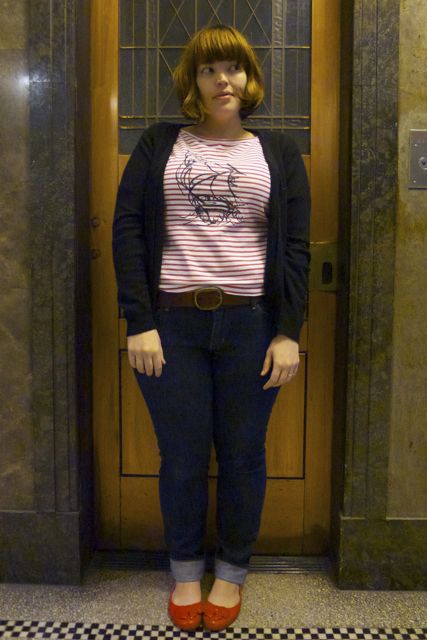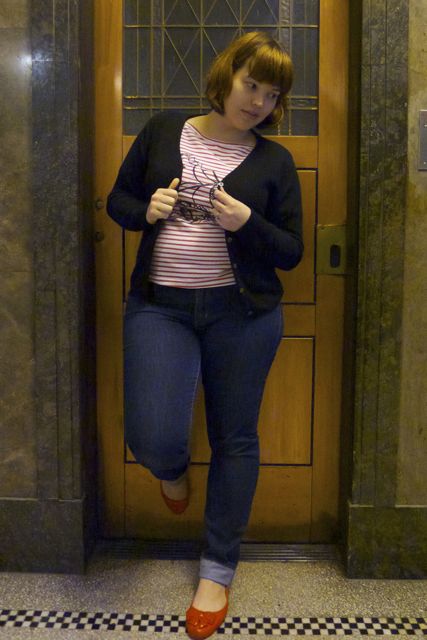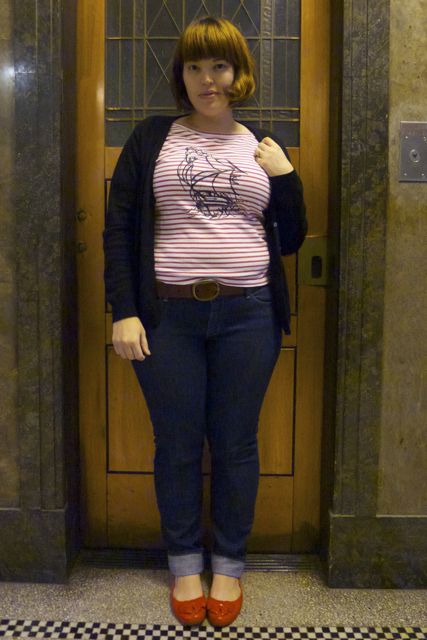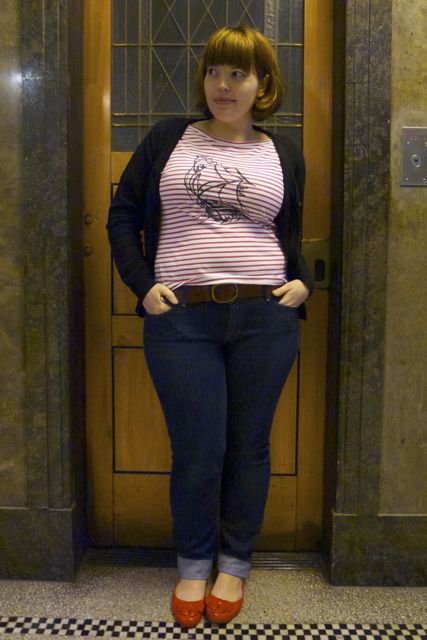 T-Shirt: McQueen @ Queen Clothing
Jeans: Levi Curve
Cardigan: Woolovers (remixed)
Shoes: Melissa
It is nice to mooch around in jeans and a t-shirt sometimes – I do it more often than you might suppose… I just don't usually blog it. With my posting my outfit every day you're discovering all my lazy little secrets!
My May(de) item today is a bit of a deja vu: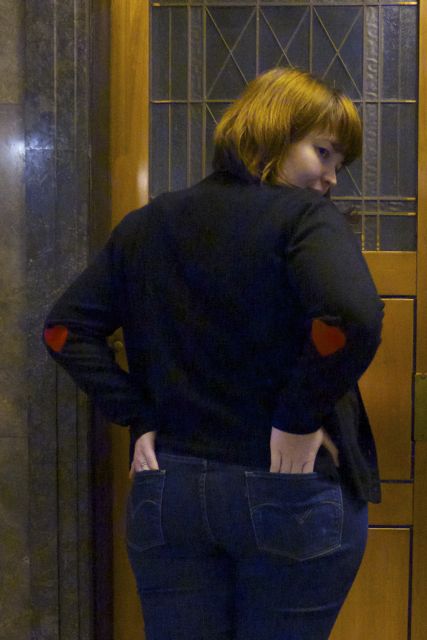 When I ordered the pink wool roving for my first felt applique remix project I also bought some in red, because I wasn't sure which style I wanted to go with.
I ended up using the pink for the grey cardigan, and then I decided to use some of the red roving to remix a basic black cardigan.
After doing the applique, the cardigan accidentally made its way into the washing machine (oops!). The cardigan is machine-washable… the felt hearts? Not so much.
The appliques came out a lot smaller and tighter than they went in, and had lost some of their shape, but I kind of wiggled them back into a heart and ironed them, and the result's pretty good.
I like having a little bit of whimsy on a plain cardigan, and I still have SO much wool roving left over that I'm now looking at every other knitted item I own and thinking about what I can do it…