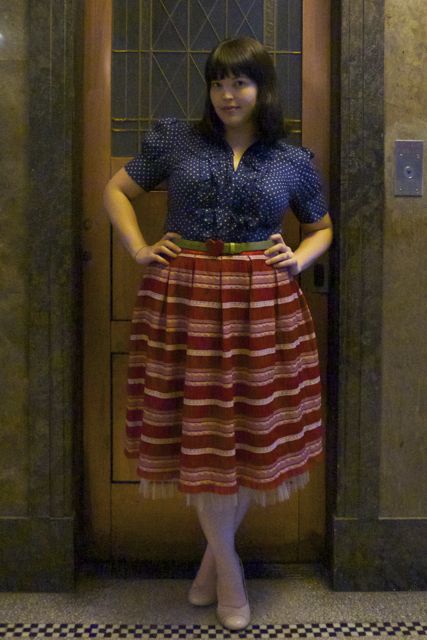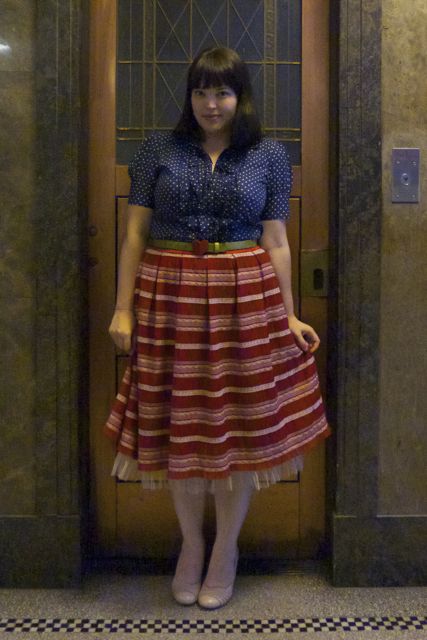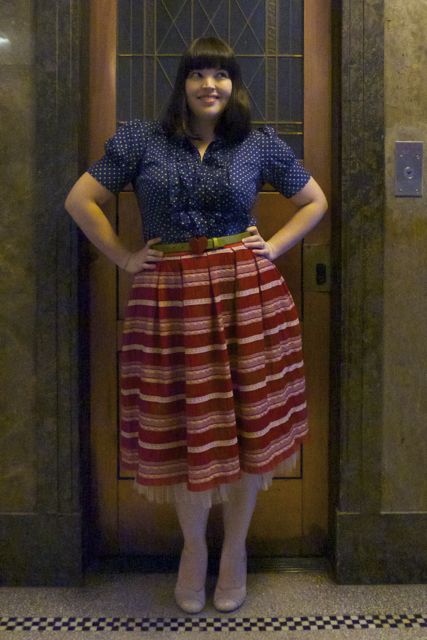 Top: Victoria's Secret
Skirt: Chitra's Closet
Belt: Kinki Gerlinki
Shoes: Wittner
I feel quite patriotic in this outfit! Between the red and white stripes on the skirt to the white spots on the navy blue blouse I could be a walking flag.
Throw in the green green belt, and I'm probably pushing the "colour" envelope a little too far, but with all the grey and rainy days that Melbourne's been putting on to celebrate the start of Autumn, I've been feeling like I need a bit of colour to brighten the day.
I did downplay the shoes, though, with a pair of nude heels almost exactly the same colour as my pale, pale legs.
It doesn't seem to matter how much my legs are in the sun – they never seem to tan!