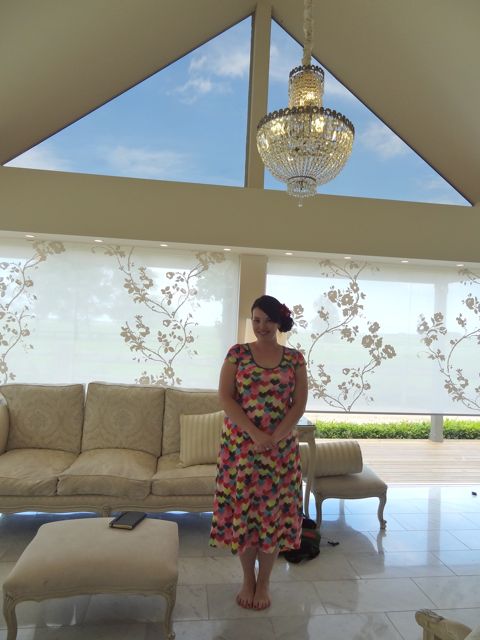 The heat has broken, so as promised – here's another wedding post!
I hope you'll bear with me – there's so many beautiful memories from the day that I thought I'd break my "one last" wedding post into three: The Salon, The Ceremony & The Reception. I'll intersperse them with outfit posts so you don't get wedding overload, and hopefully I can get back into the habit of posting more than once a week!
Terrara House offers a lovely Bridal Salon for the bride and her "maidens" to get ready on the big day. The space is light and bright and has everything from showers and baths to a massage room and magic swivelling mirrors so you can see yourself from behind without craning.
It meant that while The Sophisticate and his groomsmen were out playing golf (traditional, apparently) and figuring out how to tie windsor knots, us girls got to enjoy high tea and giggles in decadent rococo-style surrounds.
It's also a gorgeous place to have photos taken, so I invited my friend Barb to join us with her camera. My extra special thanks to her for all these pictures.
A few days before the wedding my Maid of Honor, Fiona, rang me to ask how I'd like the bridesmaids to have their fingernails. I told her I couldn't imagine being the kind of person who would have an opinion about that, which meant that everyone had free reign to do as they chose. Callie had red nails like my own, Bella went with a gorgeous blue that tied in with her dress and accessories. Fiona's nails nearly brought me to tears though: the veritable nail artist (she painted cupcakes for my Hen's. CUPCAKES) she had printed my name on her left hand, and The Sophisticate's on her right. Isn't she just the awesomest?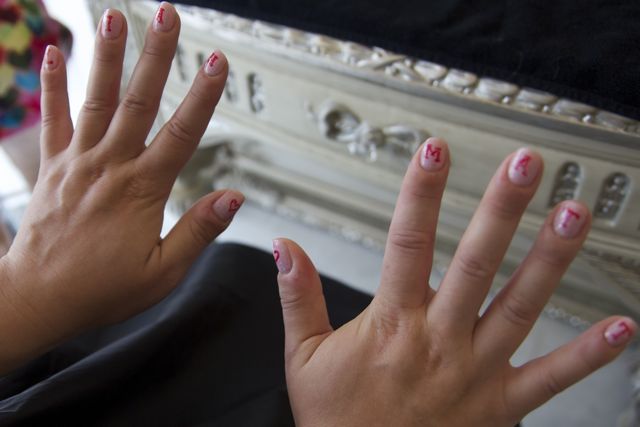 Between scoffing scones and gossiping, both Fiona and I took a quiet moment to pen our respective speeches.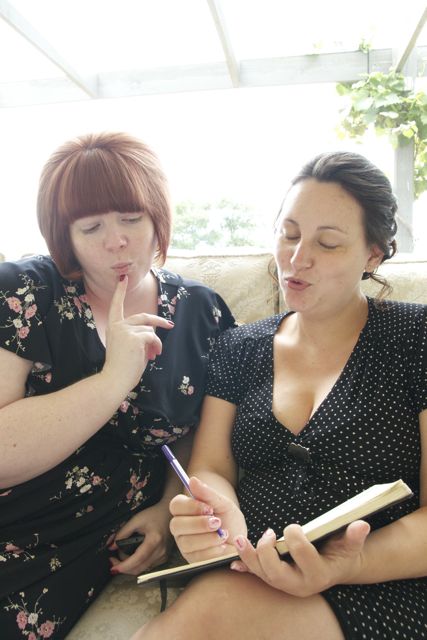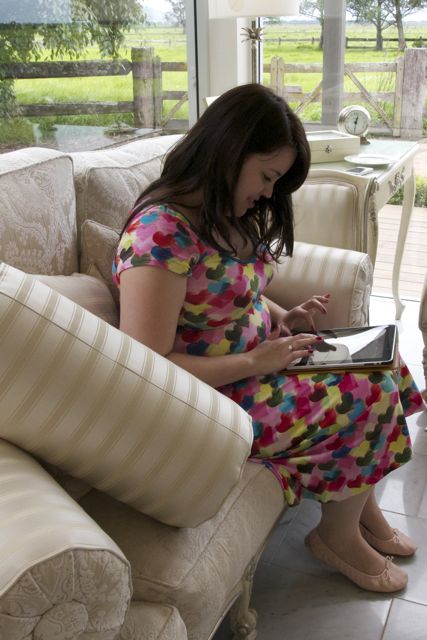 Then it was down to the important business of Getting Beautiful.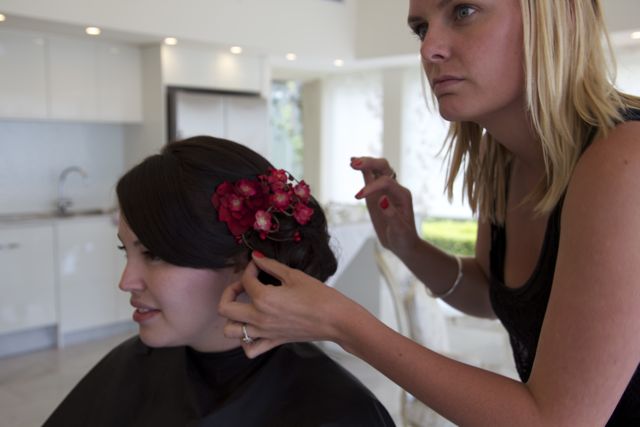 This is the excellent Tia, putting the finishing touches on my amazing coiffure. She was just a genius, all the girls  looked lovely.
As I said earlier, bridesmaid Callie did everyone's makeup: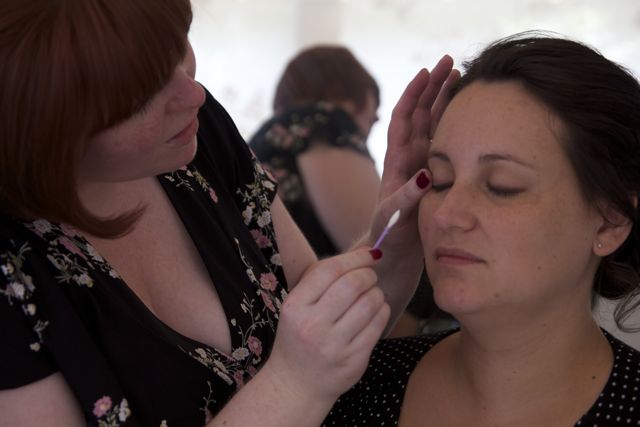 Callie also took it upon herself to perform the dubious job of washing my feet before I donned my stockings. She's the most experienced member of the bridal party, and thank heavens for her, because it wouldn't have occurred to me otherwise. It did give me the giggles though.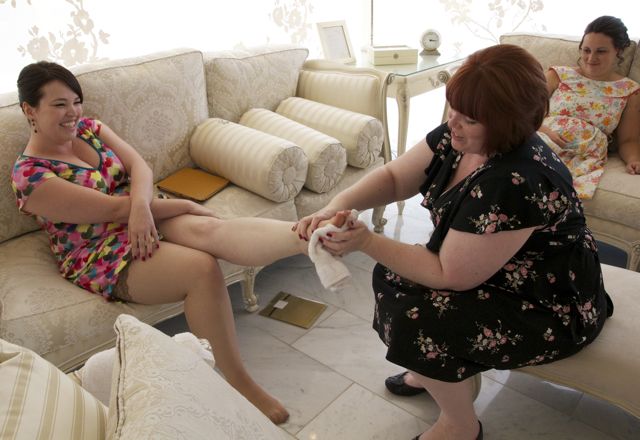 Actually, most of the day was spent with me giggling, though it all started to come a bit unstuck after I presented the bridesmaid's gifts. There was so much I wanted to say to my bridesmaids about how much they meant to me, how much I loved and appreciated them, and how happy I was that they'd agreed to share this special day with me. I started blubbering almost straight away, of course, but I hope they got the gist.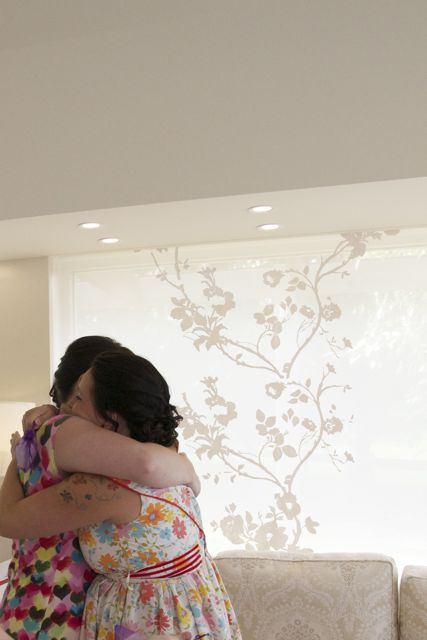 Then, it was finally time to Don The Dress.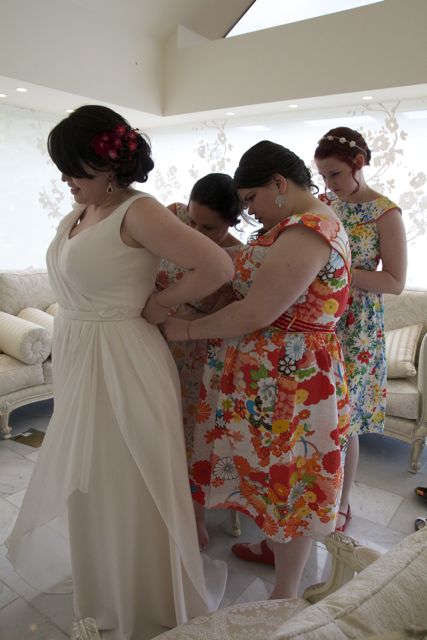 Trying to calm the butterflies in my stomach in front of the magic swivelling mirrors didn't help at all.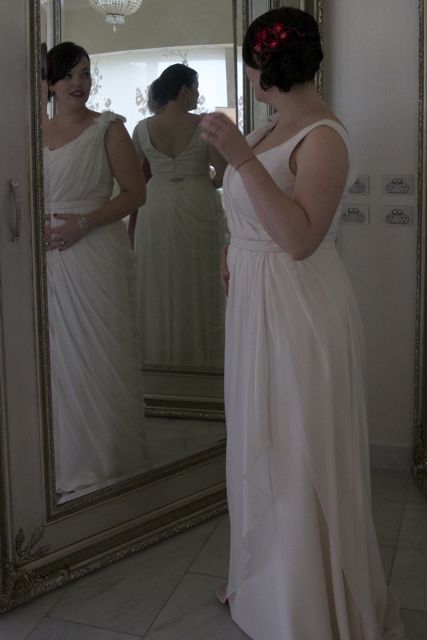 … but Mum's arrival did.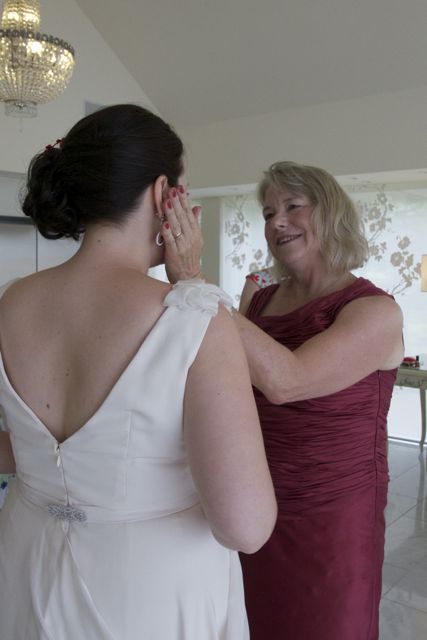 Mum's dress was also made by the inestimable Eleni at Hera Couture. The rose-red was an ideal hue for her, and the asymmetrical style was classically elegant. She look SO beautiful. I'm a leetle jealous that she gets to wear her couture dress again. My gown made me feel amazing, I wish I could wear it again and again and again! Is it too soon to renew the vows?
The Sophisticate's Mom was dressed in a frock that was made for a country garden wedding and it suited her perfectly. I loved the soft tiers and dusky pink colour.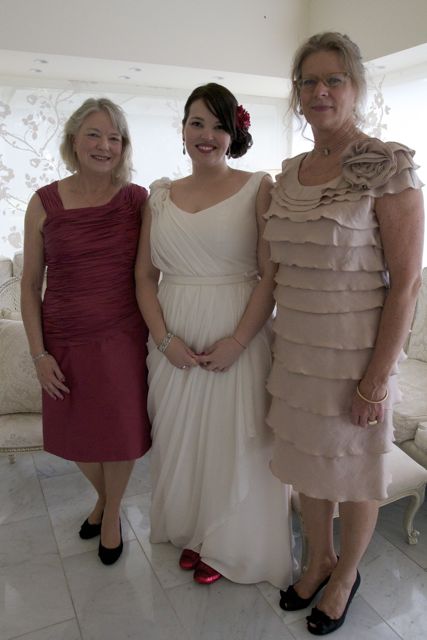 Some final pictures…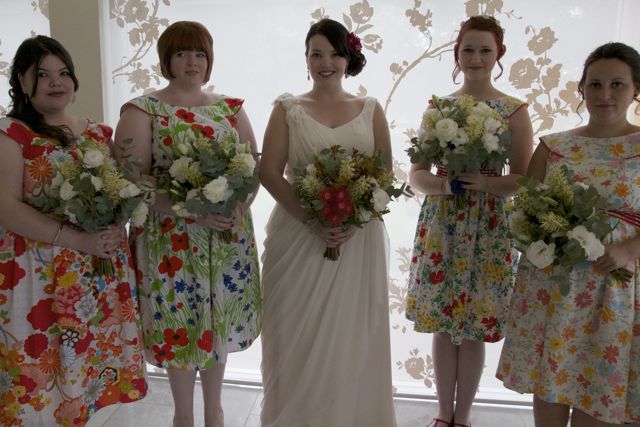 And we're on our way! Next stop: the ceremony.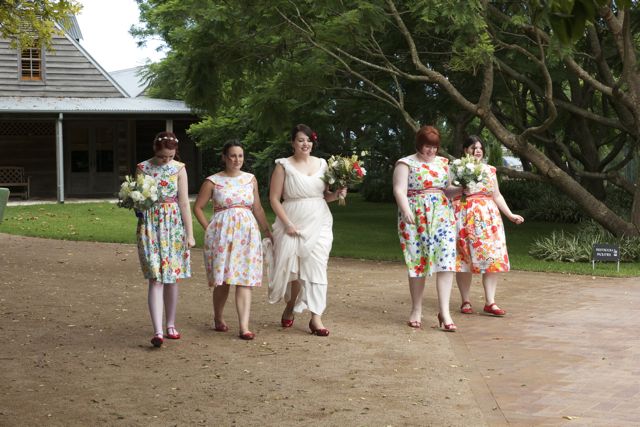 (I don't look nervous at all. Right?)