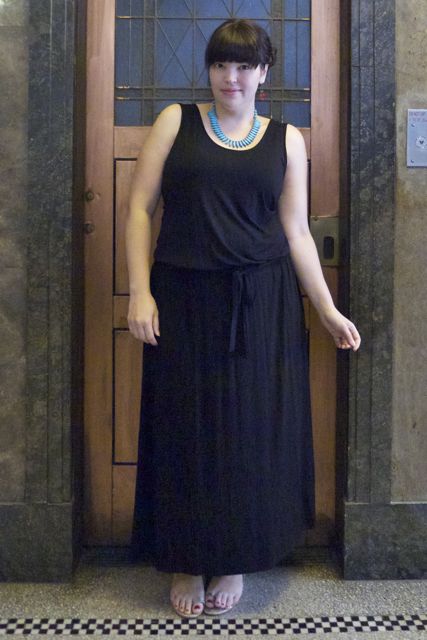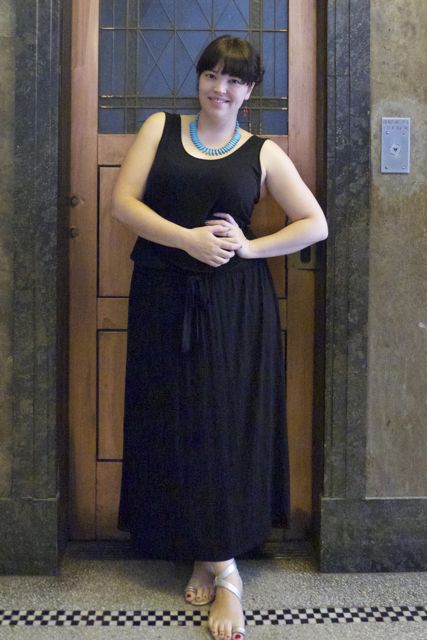 Dress: Harris Scarfe
I'm having a seriously difficult time nutting out how to present the remaining "Big Day" photos, and today's scorching heat wasn't helping my brain's operating ability, so I thought I'd step back and post a good, old-fashioned outfit shot instead!
I actually bought this jersey maxi-dress before Christmas, but I had it hidden away in the wardrobe waiting for a day hot enough to wear it.
There's something about maxi-dresses that just work SO well in warm weather don't you think? Logically the excess fabric should be less comfortable, but something about the ankle skimming hem lends itself to 30+ days.
It took me years to find a maxi-dress that would work on my figure – for a while there they all seemed to be smocked and strapless – but I've had better luck this summer. This one is a pleasure to slum around in, as floppy as a well-loved t-shirt, and a good blank canvas to load up with accessories.
I kept it simple for a lazy Sunday with strappy sandals so old the label's worn off them and tribal turquoise jewelery.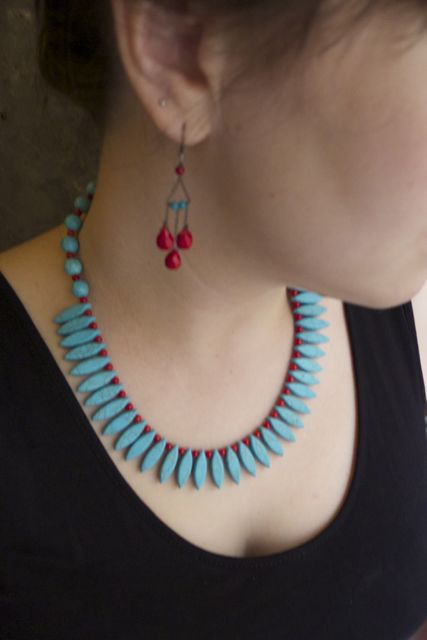 The necklace I bought of a street vendor in San Francisco when The Sophisticate took me to the USA to meet his American family, the earrings came from his parents the following Christmas.