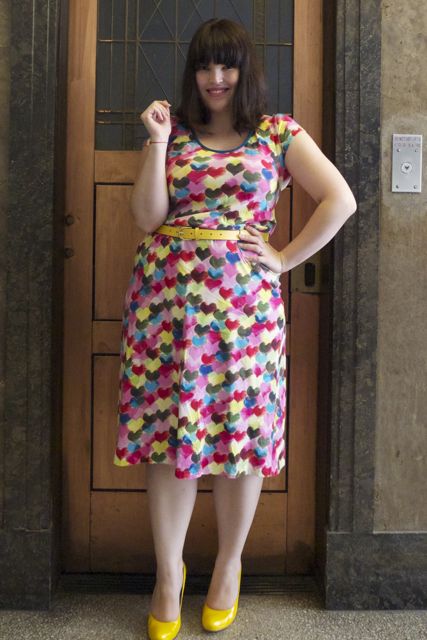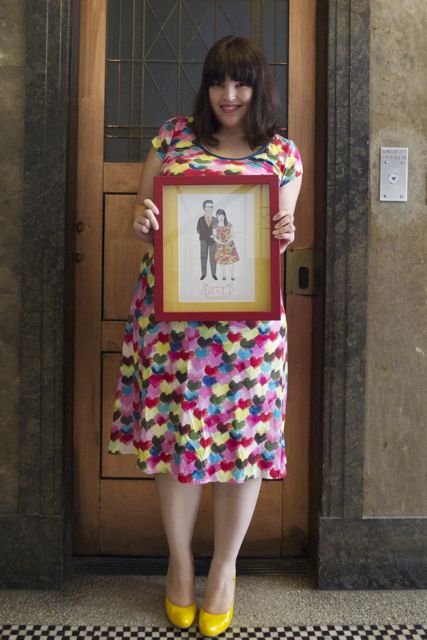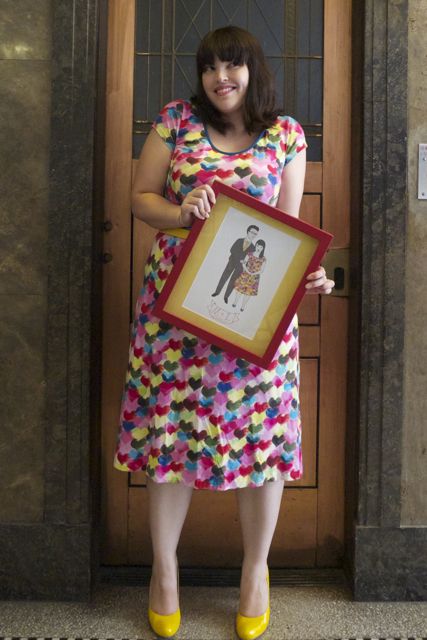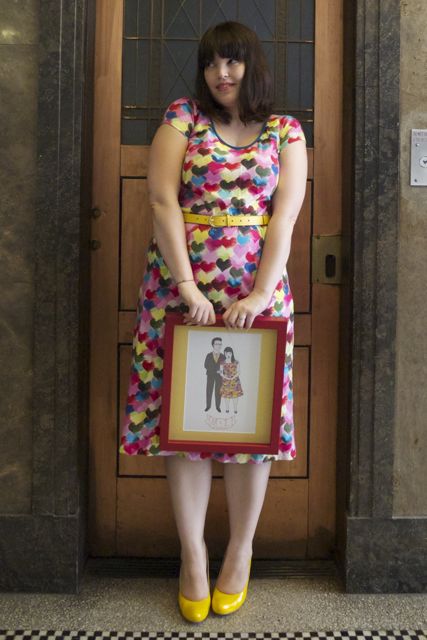 Dress: Leona Edmiston
Shoes: Milu
I've always thought this was the perfect dress for anything to do with a wedding. The beautiful love heart print and the riot of colour is so joyful that it just lends itself to celebrating. This – coupled with the fact that the dress is basically a long (expensive!) t-shirt, wears comfortably, packs small and doesn't crush – meant that it was a shoe-in for my wedding-weekend suitcase.
In the end I wore my much-loved rainbow heart dress to the rehearsal on the morning of the wedding.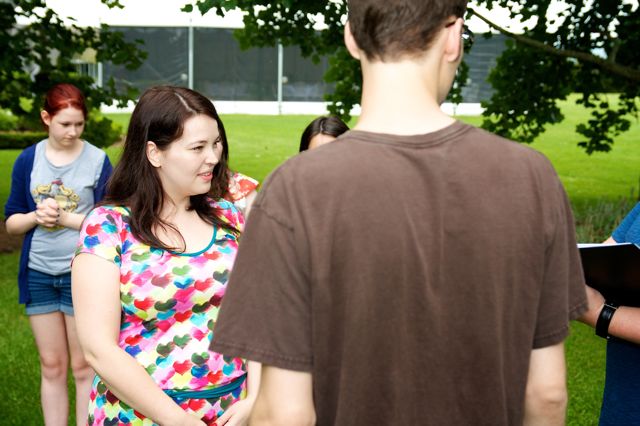 Later that day, to my absolute delight, I discovered something among the guest books and gift cards on the reception table: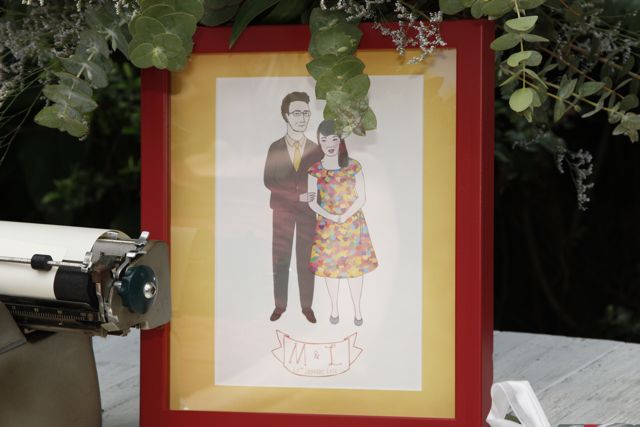 Look familiar?
It's by one of my all-time favourite local artists, Able and Game, and was commissioned by my practically-sister San. I think it was such a nice quirk of fate that Annie (or maybe it was San) chose the dress that would be the second most important frock of the day to immortalise in the portrait.
I've been a big fan of Able & Game for years – Their wonderfully quirky cartoons seem to manage to capture the most heartfelt things you want to say to someone without descending into saccharine Hallmark territory. Like telling your best friend that being without them is like shopping for a bathing suit or your new squeeze that you love it when they leave their toothbrush at your house.
My absolute favourite though?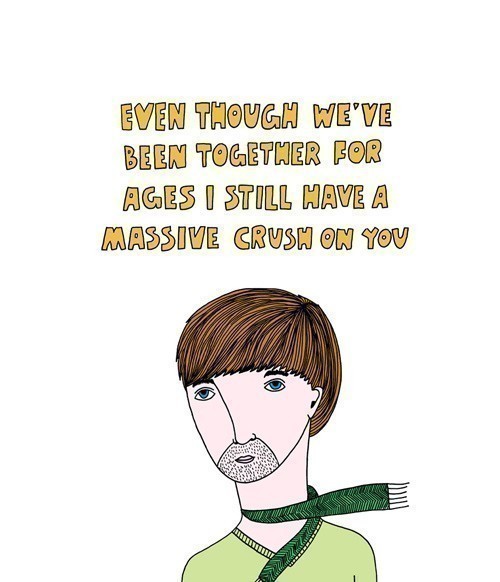 Don't you think that's hands-down the most romantic thing you could say to someone you love? I do.