Dress: Barkins
Cardigan: Cocolatte
Shoes: Chie Mihara
I have a very small, very stuffed wardrobe that as you know I overhaul with great regularity.
Every so often I sell something, them immediately regret it and spend the next few months scouring the shops trying to replace it with the Exact. Same. Item.
It's sort of an occupational hazard of having a serious shopping addiction habit. To make room for the new I have to retire the old.
This dress was a pretty close call – every time I do a big eBay sale I have at least one buyer who flakes at the last minute & doesn't follow through with the purchase. The last time it was the buyer who had bid for this; my Satin Rises dress.
Lucky me, it turns out, because if she HAD paid up and I'd been able to post it off, I'd have been kicking myself when – a week later – I would spot this in the window of ultra-exclusive boutique Nicolangela: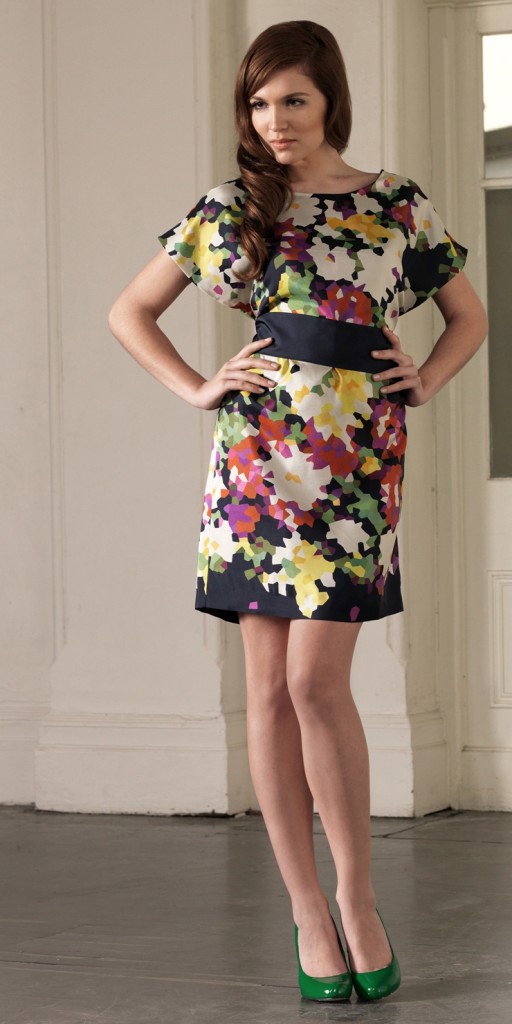 It's called "Nina". It costs $545. According to the website "there are only 8 on the planet".
Looks pretty similar, no?
I've actually got ANOTHER eBay sale going on at the moment if anyone's interested. Wonder what I'm going to regret this time?!
Meanwhile, I'm having a bit of a hair dilemma: I'm starting to look for wedding hair styles, and am wondering whether or not to keep the fringe. If I want to swap out the blunt-cut bangs for a side-swept fringe I'll have to start growing it out now. It's long enough to shove to one side already, so I'm giving it a go. What did you think?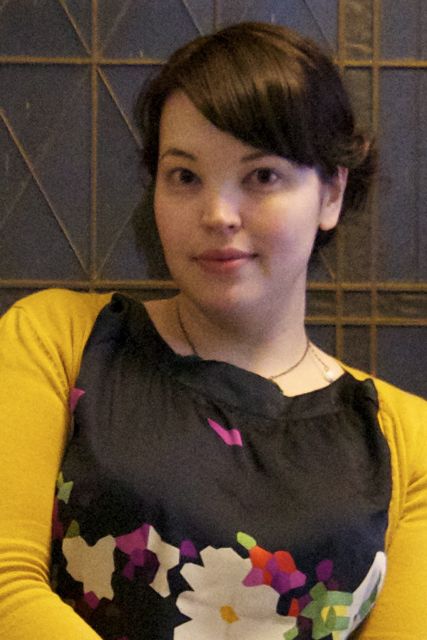 The hairstyle's a pretty slapdash attempt at this Martha Stewart Side Chignon tutorial that Jessie McAwesome sent me.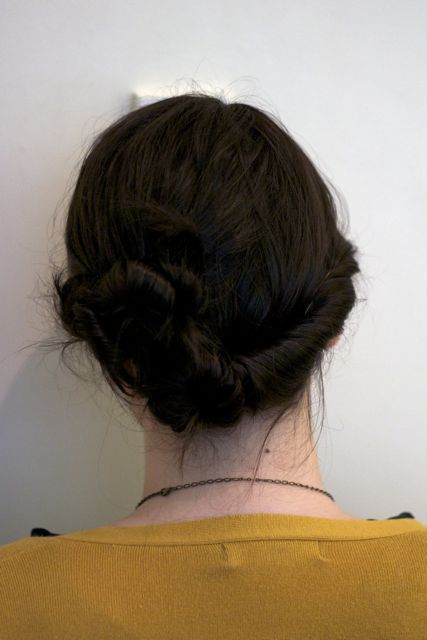 Don't get me wrong; I love the fringe. If you've been reading the blog long enough you'd know that getting the fringe was a statement. My Ex hated the fringe when I'd first had it cut in 2007 so I grew it out. Practically the first thing I did when we broke up was call my hairdresser and make an appointment to reinstate it. It wasn't a fringe anymore, it was The Fringe.
Actually, I'm hankering for a full crop, but I want to keep the hair long because I'm envisaging an elegant up-do for the big day.
If I can wait that long… I'm looking at photos of my short-haired self in the archives and I'm pretty tempted to get the chop at my Hairy Godmother appointment next week!